The IPL 2023 is reported to kick start in the last week of March. The 10-team tournament will return to the traditional home and away format for the first time after 2019.
The IPL 2023 will be the 16th edition of the tournament and there could be some major retirements either from the IPL or from the shortest format altogether after next year.
Anyway, in this article, we discuss a few batters who though have had a strike rate that many consider being under-standard, but the IPL franchises and the management have preferred to not pay it much heed, thinking that these batters bring other important values to the batting department as a whole.
Here are 5 batters whose low strike rate has often been ignored by their team:
Kane Williamson
There has barely been a finger raised over anything that Sunrisers Hyderabad captain Kane Williamson does even when the team and he himself were struggling during last season. SRH failed to make the playoffs, and even suffered 5 straight defeats at one point, with Williamson too having an underwhelming season: 216 runs at an average of 19 and a poor strike rate of 93!
It is the same SRH franchise that had dropped David Warner and axed him as a skipper mid-season after a few ordinary performances with the bat. But the management publicly backed Williamson, and nobody from the SRH franchise raised any questions about the New Zealander.
KL Rahul
KL Rahul is the serial attractor of criticism when it comes to striking rate, not helped by his "strike rates are overrated" comment.
Rahul has batted at strike rates of 135, 129, 138, and 135 in the past four IPL seasons for Punjab and Lucknow. Even these strike rates are being increased because of some hitting toward the end of his innings. The criticism of KL Rahul has been that he starts slow, and doesn't take enough risks in the powerplay, which is the best time to make the most out of the field restrictions.
His knock in the Eliminated vs RCB in IPL 2022 encapsulated everything: chasing 208, KL Rahul went at a strike rate of close to 120 for most of his innings which put pressure of other batters who lost their wickets. While Rahul accelerated at the end, finishing with 79 off 58 (sr of 135), LSG fell 14 runs short.
Rohit Sharma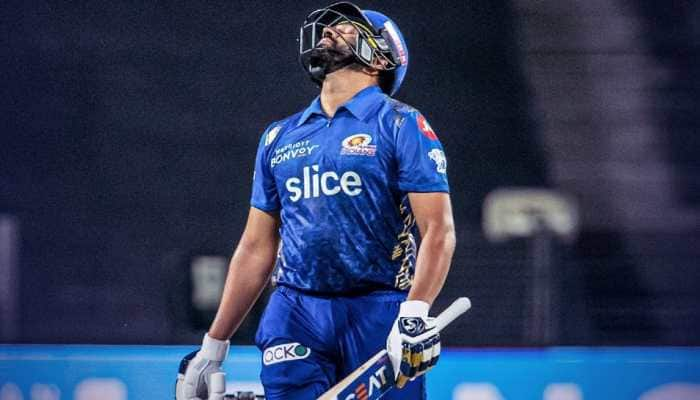 Rohit Sharma's batting approach had been similar to KL Rahul until last year, before he tried to show more intent this year. However, for some reason or other, Rohit has failed to match his intent with execution.
In the IPL 2022, even though the Mumbai Indians skipper tried to play aggressively and risky shots, he still ended up with a disappointing strike rate of 120, a criticism which he evaded because of being the MI captain, but couldn't when his strike rate was similar while leading India in the T20 World Cup 2022.
Devdutt Padikkal
The young left-hander Devdutt Padikkal is stylish in all senses and even is touted for big things in the future – but maybe not in the shortest format. Padikkal has had three impressive IPL seasons – for RCB and for RR – but the strike rate has been a bone of contention.
Devdutt Padikkal's strike rate has been 124, 125, and 122 in his three IPL seasons so far, while an overall average of 28 is good. The 22-year-old has been excused for his low strike rates because of being inexperienced, but maybe not from next season.
Faf du Plessis
Seldom anybody questioned RCB captain Faf du Plessis last season for his strike rate – which was an ordinary 127, much lower than from his days at CSK. RCB struggled for a proper opening partner for Faf, and coupled the two openers' struggles with Virat Kohli's own struggles, and it remains quite a feat that they reached the playoffs. Du Plessis has issues versus spinners and teams used it well to keep him stuck.