The Chennai Super Kings released as many as 8 players from their squad of IPL 2022 ahead of the IPL 2023 mini-auction. The four-time champions even let go of champion all-rounder Dwayne Bravo who recently turned 39 of age.
There is another older player in their squad, MS Dhoni, who is 41 currently, and whose replacement CSK should seek when going into the IPL 2023 auction. The IPL 2023 season is most likely to be the last IPL tournament for Dhoni.
While the franchise has retained Ravindra Jadeja in the squad – after strife between the two owing to Jadeja's sacking as the captain mid-season in IPL 2022 – the all-rounder hasn't convinced the management and owners of being captaincy material.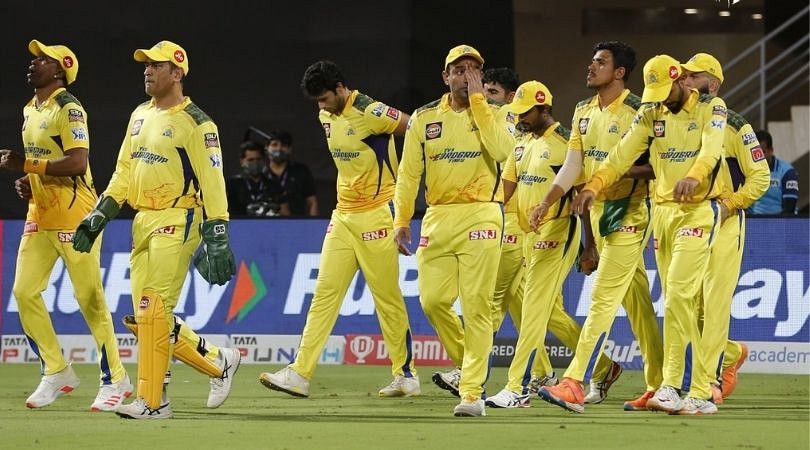 Here are 3 captaincy options that CSK could go after in the IPL 2023 mini-auction:
Kane Williamson
Retained for 14 crores and given faith as a captain, Kane Williamson was surprisingly released by the Sunrisers Hyderabad. Williamson has had a disappointing year in T20 cricket – his strike rate of 109 in T20 cricket this year has come under heavy scrutiny and criticism – and perhaps it was his 14 crore retention price also which SRH felt too much now, and they might want to buy him back in the auction.
However, now that Williamson will be up for grabs for all the 10 franchises, CSK might also ponder over going after the New Zealand captain. Apart from the fact that the 32-year-old Kiwi skipper is an experienced and successful captain in the IPL, he is also well respected among Indian fans; CSK head coach Stephen Fleming might ask for a push for his compatriot and Williamson might well be seen playing in the yellow next season and take over the captaincy duties after 2023.
Ben Stokes
You won't be able to name a more fiery competition than Ben Stokes, the current England Test captain. Having retired from ODI cricket and commanding a superb home England Test summer, Stokes is all but certain to enter the IPL 2023 mini-auction.
The all-rounder recently played a crucial role with both bat and ball in England winning the T20 World Cup 2022 in Australia.
Stokes played alongside MS Dhoni in his debut season in IPL 2017 for Rising Pune Supergiant; Stokes was named the Player of the Tournament for making significant contributions to Pune's progress till the final. So Dhoni would also know Stokes as a character in the dressing room; someone who leads by example and commands respect from his teammates.
His reputation of stepping up on big occasions further could entice CSK to not only buy Ben Stokes – CSK are also in need of replacing Bravo – but also mark him as their future captain.
Jason Holder
Jason Holder was another player whose name in the released list came as a surprise: the lanky seam-bowling all-rounder picked claimed 14 wickets in 12 matches for LSG in IPL 2022 and was used too low in the batting order by Lucknow.
Holder has been a seasoned campaigner for West Indies and is now in the IPL too. His reign as the West Indies captain was inspirational; he was named their skipper at the age of only 23 when the team was in tumultuous times. Holder dragged the West Indies into some positivity from the front with individual brilliance as an all-rounder, and also as a superb leader.
Again, CSK may not be able to buy back Bravo, but in Holder – a 31-year-old playing the best cricket in the shortest format he's ever played, a high-quality bowler adept in bowling with the new ball and in the death overs, plus a batter who can hit the ball long – they would get perhaps an upgrade on Bravo as Holder could be the successor of captain Dhoni too.