Shakib Al Hasan is the greatest Bangladeshi cricketer and one of the top all-format all-rounders in the world – currently ranked number 1 in both ODIs and T20Is in ICC all-rounders rankings. So it was obviously surprising when Shakib went unsold at the auction last time.
Things have, however, changed now. The southpaw is back in form and is also Bangladesh's T20I captain. And even though his team hasn't had a good time in recent months, Shakib has performed well, often carrying the side like he'd done regularly over the past 15 years.
The IPL 2023 auction is not too far away. The mini-auction is set to take place on December 16. And the deadline for the franchises to announce their list of retained and released players is November 15.
4-time champions Chennai Super Kings might ponder hard over buying Shakib in the auction because of various reasons which we will discuss below. CSK finished 9th in the 10-team tournament in IPL 2022. They would want to do lift the trophy next year in what is likely to be MS Dhoni's last IPL season. For that, they'd need the best players available in the auction and Shakib surely is one.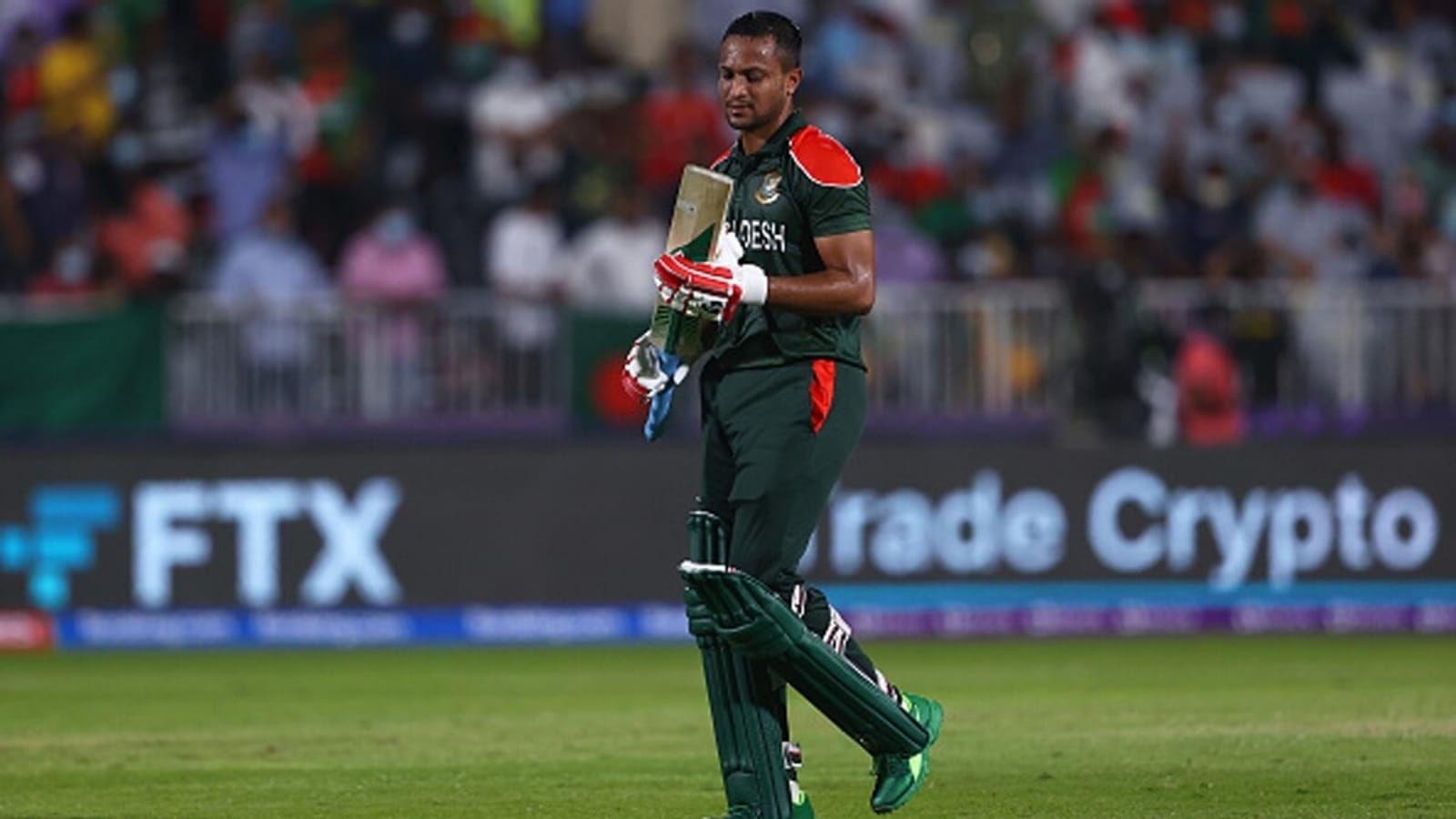 Here are 3 reasons why CSK should buy Shakib Al Hasan:
Experience (also qualifies in CSK's age group!)
Shakib Al Hasan made his international debut in 2006. There perhaps isn't any active player with more experience than Shakib and still playing for their national side in the world. The southpaw has featured in 108 T20Is and 382 T20 matches, there is unlikely to be any player in the upcoming mini-auction with more experience and form on his side than the Bangladeshi skipper.
Further, Shakib's age is exactly what CSK has preferred in the past few years – he will turn 36 just before the IPL 2023 will start. He's been in the IPL for over a decade now and has had tremendous success with the two teams he's played in the IPL for – KKR and SRH. Certainly, CSK can ponder over making strong bids for Shakib.
Back to form
Coming to the key factor as to why CSK should really bid hard for Shakib, or for that matter why franchises mostly go after overseas players: Form.
While last year, Shakib's average in T20Is had dipped to 19, and for some strange reason he was also batting lower down the order, he's picked it up back to close to 30 this year and his strike rate has also improved significantly from 106 to 130 from 2021 to 2022, plus the left-hander is also batting in the upper middle-order now. He's cracked 3 fifties in 14 T20Is this year so far, while having managed the same number of half-centuries from 2017 to 2021.
Coming to his bowling, while he's not taken wickets in bundles, Shakib has remained consistent and tight on the economy aspect: since 2021 in T20Is, Shakib has kept a terrific economy of 6.8 while bowling 3-4 overs each game.
Perfect backup for Jadeja/Moeen Ali/Santner
There is still no certainty about whether Ravindra Jadeja will stay with CSK after he got upset about being sacked mid-season as the captain. Keeping the Jadeja issue aside, CSK have plenty to think about regarding their middle order.
Robin Uthappa has retired. Ambati Rayudu even announced retirement during the IPL 2022 but then quickly deleted his tweet! Rayudu had a mediocre season last time, and had a poor Syed Mushtaq Ali tournament, managing just one score of more than 20 in 6 innings.
Moeen Ali has been having a disappointing 2022, both for CSK and for England in the ongoing T20 WC. Ali hasn't been as devastating with the bat and as penetrating with the ball this year as expectations were. And while Mitchell Santner has been a good performer for New Zealand with the ball, he yet cannot be trusted with the bat at number 7.
Enter Shakib Al Hasan, whose skillset and experience would solve many problems for CSK, and who is an upgrade on Santner as a batsman and on Ali as a bowler.
Another key reason for CSK to get Shakib in their squad is that they will return to the spin-friendly Chepauk stadium next season. As a spinner and a batter who can play spin well, Shakib fits CSK's requirement bill aptly.