In the IPL 2022, the Rajasthan Royals (RR) finished second in the league stage with 9 wins. However, they lost Qualifier 1 – then won Qualifier 2 vs RCB – and the final to Gujarat Titans. This was RR's first IPL final since winning the inaugural season in 2008.
RR had done well at the auction last year and mostly had a stable team throughout the competition. The success in the IPL 2022 meant they didn't release a lot of players. But they have let go of a few international stars and established local Indian players ahead of the IPL 2023 auction.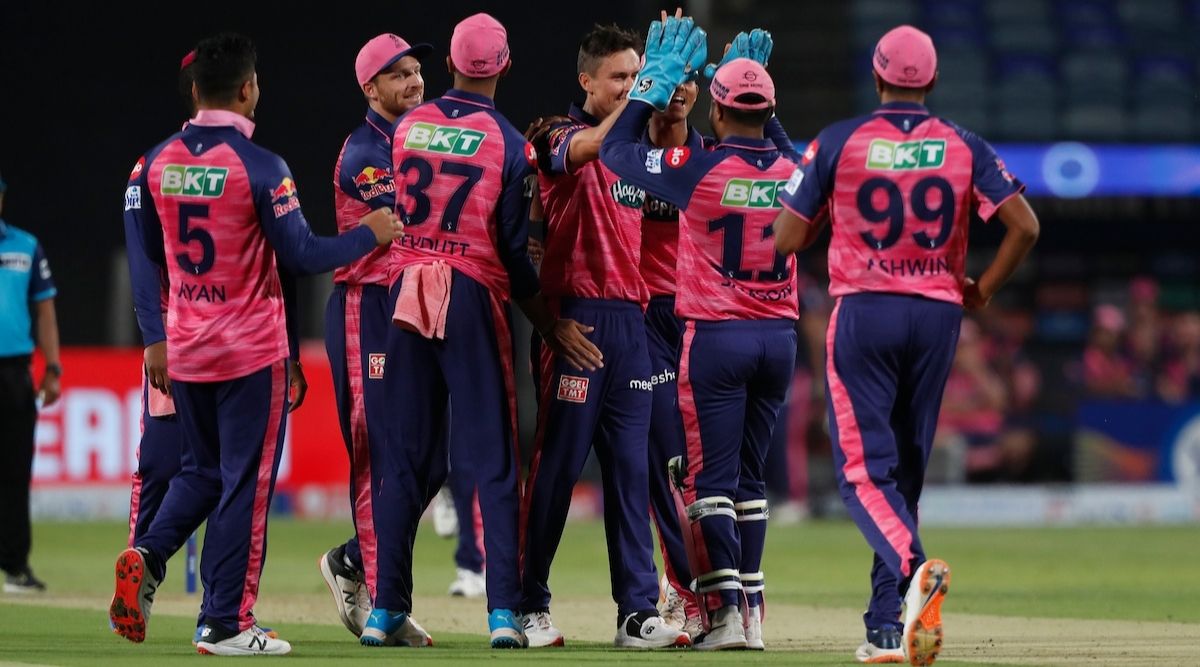 Players released by Rajasthan Royals (RR): Daryl Mitchell, Nathan Coulter-Nile, Rassie van der Dussen, James Neesham, Corbin Bosch, Karun Nair, Anunay Singh, Shubham Garhwal, Tejas Baroka
Here are 3 released Rajasthan Royals (RR) players who can fetch big amounts at the IPL 2023 auction:
James Neesham
James Neesham was bought by RR for his base price of 1.5 crores. The New Zealand all-rounder featured in only 2 matches in which he scored 31 runs at a strike rate of 114; he bowled 3 overs across those two games, leaking 29 runs for no wicket.
Neesham's limited number of opportunities in the IPL 2022 was down to the fact that RR played 5 proper batsmen, 5 proper bowlers, and Riyan Parag as the all-rounder. Buttler, Boult, and Hetmyer were RR's three first-choice overseas and then Obed McCoy cemented his place later in the tournament.
While RR didn't think of him worthy to be retained, Neesham has remained a key part of the New Zealand T20 side. He played 22 T20Is this year, including all at the T20 WC, and scored 272 runs at a belligerent strike rate of 173; his bowling has been limited because of New Zealand going in with 5 proper bowling options. Any seam-bowling all-rounder is an asset in a T20 side; so expect Neesham, an experienced hard-hitter in the death overs, to fetch decent amounts at the IPL 2023 mini-auction.
Daryl Mitchell
Daryl Mitchell's case at RR was similar to Neesham's. He too got chances in just 2 matches where he scored 33 runs at a strike rate of 75 and bowled only a couple of overs for 27 runs.
For New Zealand, though, Daryl Mitchell has been a key link in the middle order. In 16 T20Is in 2022, the right-hander has scored 394 runs at a strike rate of 143, including a half-century in the T20 WC semi-final vs Pakistan. He's been barely asked to bowl for NZ this year in T20s.
Expect that 31-year-old Daryl Mitchell who has an experience in 149 T20 matches to get an attraction at the IPL 2023 auction table.
Rassie van der Dussen
Acquired for 1 crore in the mega-auction, Rassie van der Dussen played in 3 matches for RR in the IPL 2022 and managed only 22 runs at less than run-a-ball, and was unsurprisingly released. He also missed the T20 WC due to an injury.
However, Rassie van der Dussen has been in the best form of his life in the past couple of years. The 33-year-old is a late bloomer in international cricket and is known for his superb game against both pace and spin. Rassie has already featured in 150 T20 matches, so that is a big plus for teams searching for a middle-order experienced batter.