While the likes of Abdul Samad and Umran Malik are now households names in Jammu and Kashmir after their participation in the IPL and Malik has even played for India now, more players from the same region are set to be auctioned at the upcoming IPL 2023 mini-auction.
The IPL has shortlisted a total of 405 players to be auctioned on December 23 in Kochi. Out of this, 21 players alone are from Jammu and Kashmir – the most number of players from any state in India!
This is quite a big achievement for J&K which hasn't seen many cricketers play in the IPL before Samad and Malik – off-spinner Parvez Rasool was the big name from J&K and he also recieved an India cap. Seamer Rasikh Salam has also played in 3 IPL games for KKR and MI.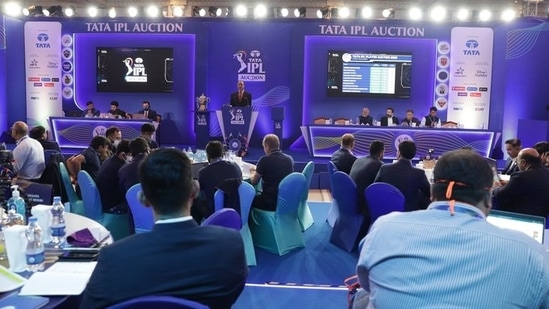 Jammu and Kashmir has the most number of players part of this IPL auction
Now, there will be 21 players from the northernmost Indian state in the upcoming IPL 2023 mini-auction. Of them, Wasim Bashir and Vivrant Sharma are two names that fans have been talking about and expecting them to get handsome bids. Most of the players from J&K have been listed at INR 20 lakh base price, and only Rasool at INR 50 lakh.
To think that there were 10 J&K players in the last IPL 2022 mega-auction, and now the tally has more than doubled is a great sign for the state's cricket future. More and more talented players from J&K will hog our screen and it has also been learned that there are few other fast bowlers who have been clocking 150 KPH in domestic cricket.
Karnataka, UP, Tamil Nadu, and Delhi have 16 players each in the IPL 2023 mini-auction.
The final auction pool has been halved to 405 players from the initially registered 991 players, with a maximum of 87 slots available to be filled by the 10 franchises. Of these, 30 will be overseas players. A total of 273 Indian players, and 132 overseas – including four from Associate countries – are part of the final list.