Former Indian cricketer and world cup hero Gautam Gambhir showered praise on under-fire KL Rahul ahead of the 2023 edition of the Indian Premier League.
Rahul has been under the scanner for his poor form and inconsistent performances for a long time now. But despite the criticism for the Indian opening star over his poor form, Gambhir labeled his IPL franchise Lucknow Super Giants 'very fortunate' to have Rahul as their skipper.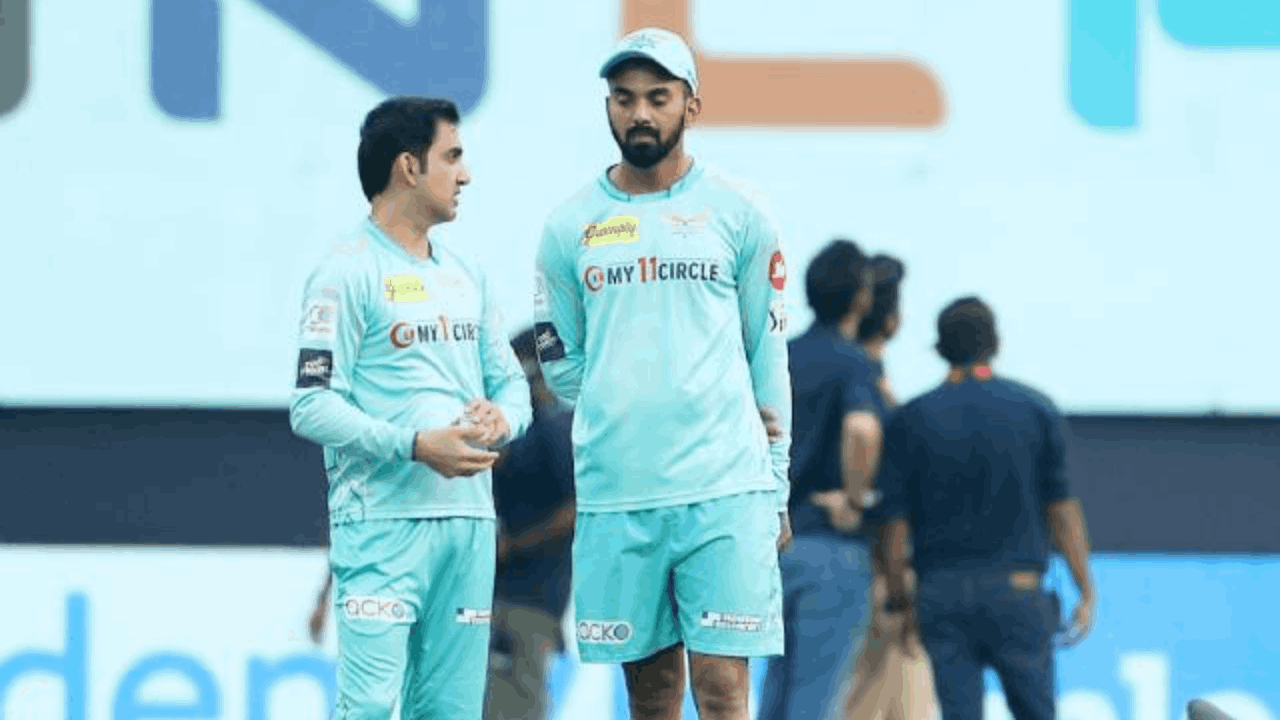 Gautam Gambhir Is All Praises For KL Rahul
Speaking at the jersey launch of LSG, Gambhir talked about the importance of a captain in the IPL and outlined how the support team is there to assist the captain, who must bear the weight of all the burden. Gambhir, who is a two-time IPL winner himself, praised Rahul's stable and balanced head and stated that he himself lacked these qualities. He said:
"It starts with the captain. The captain is the flag bearer of the team. It is the captain's team. All of us in the dressing room are there to support him. No support staff is under as much pressure as the captain. It is the body language of the captain that will decide how we perform,"
He added: "We are very fortunate to have someone like KL Rahul, who has a very stable and balanced head. I wish I had it, I did not have that. I was very extreme, but it did work for me. For a franchise like Lucknow, it is important to have someone like KL at the helm. Going forward, this is going to be a massive positive for us,"
For the unversed, Gambhir joined LSG as their mentor in the IPL 2022 season.  LSG made its debut in the lucrative league last season after joining as one of the two new teams along with the eventual champion Gujarat Titans.