Strategic team choices during auctions can make or break a season. As we eagerly anticipate the IPL 2024 auction, one name resonates prominently: Rachin Ravindra. The prodigious talent displayed in the 2023 World Cup has ignited discussions across the cricketing fraternity, particularly among the Mumbai Indians' faithful. Here, we delve into the compelling reasons why the Mumbai Indians are poised to pursue Rachin Ravindra.
IPL 2024 Auction: 5 Reasons Why Mumbai Indians Will Go After Rachin Ravindra: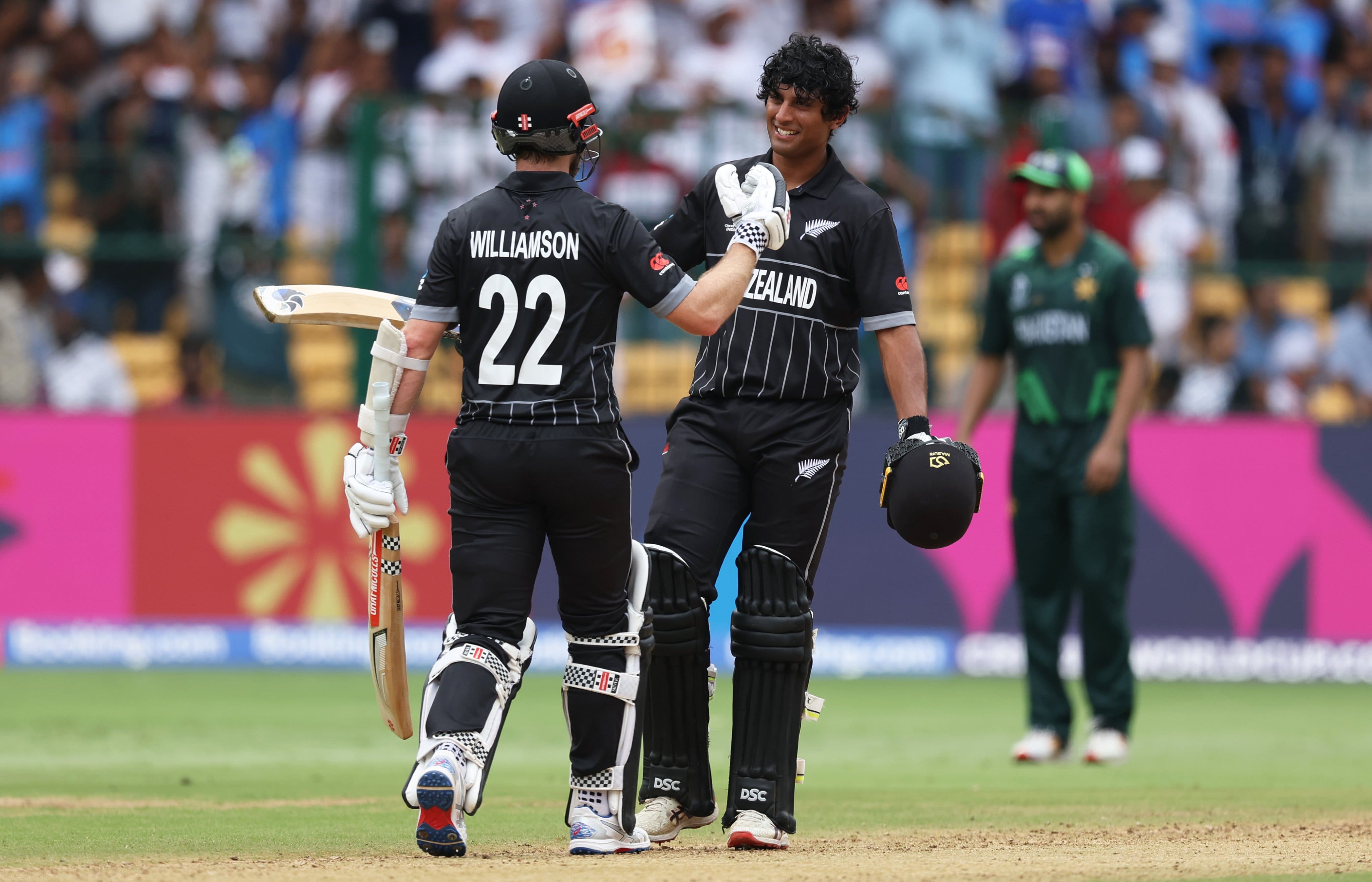 1. Explosive Opener Complementing Rohit Sharma
Rachin Ravindra's potential as an opener is a headline in itself. The significance of a formidable opening partnership is paramount in T20 cricket, and Ravindra's ability to complement the stalwart Rohit Sharma cannot be overstated. With three centuries and over 500 runs in the 2023 World Cup, Ravindra has not only showcased consistency but also the capability to take charge from the very first ball.
2. Dynamic Strokeplay and Adaptability
Crucial to Ravindra's allure is his ability to score at a rapid pace while maintaining a diverse shot repertoire. The versatility to adapt to different pitch conditions, especially the batting-friendly tracks in India, was on full display during the 2023 World Cup. His capacity to seamlessly switch between aggressive and composed innings positions him as a valuable asset, especially in high-scoring encounters.
3. The Left-Handed Advantage
The cricket world acknowledges the unique challenges posed by left-handed batsmen. Rachin Ravindra's left-handed stance not only adds a layer of complexity for the opposition but also provides the Mumbai Indians with a strategic edge. A southpaw opener can disrupt the rhythm of the opposition's bowling attack, creating opportunities for the team to seize control early in the game.
4. All-Rounder: A T20 Rarity
In T20 cricket, all-round abilities are considered premium. Rachin Ravindra's left-arm off-spin adds a valuable dimension to his game, making him an asset beyond his batting prowess. In the frenetic pace of T20 matches, having a player who can contribute with both bat and ball is a strategic advantage. Ravindra's utility in this aspect positions him as a potential game-changer for the Mumbai Indians. Mumbai Indians also lack a spin-bowling all-rounder after the departure of Krunal Pandya. Rachin can play as such.
5. Cricketing Intelligence and Composure Under Pressure
Beyond the statistics, what sets Rachin Ravindra apart is his cricketing intelligence and composure under pressure. The 2023 World Cup witnessed his ability to navigate high-pressure situations, showcasing a calm demeanor during crucial run chases. A thinking cricketer who can make strategic decisions on the field adds immeasurable value, especially in the intensity of T20 cricket.