The omission of Jasprit Bumrah from the ODI series squad to face Australia in March meant that the speedster will make his comeback straight in the IPL 2023, which will kick start on March 31.
Bumrah last played for India in September – two T20Is against Australia – and has been out of action since because of a back injury followed by a glute injury, missing important assignments such as the T20 World Cup 2022, Bangladesh Test series and now the Border-Gavasker Trophy series against Australia.
Cricbuzz has reported that Bumrah has not yet been cleared to play by the National Cricket Academy (NCA). "Over the last 10 days, Bumrah is believed to have played a couple of practice games at the Bengaluru facility of the Board of Control for Cricket in India (BCCI) but the word is that the NCA managers have not issued an all-clear for him to be considered for the national call-up."
"It is now apparent that Bumrah will play the high-octane IPL directly," adding that the team management wants Bumrah to "play the T20 games before being part of any full-blown competitive action".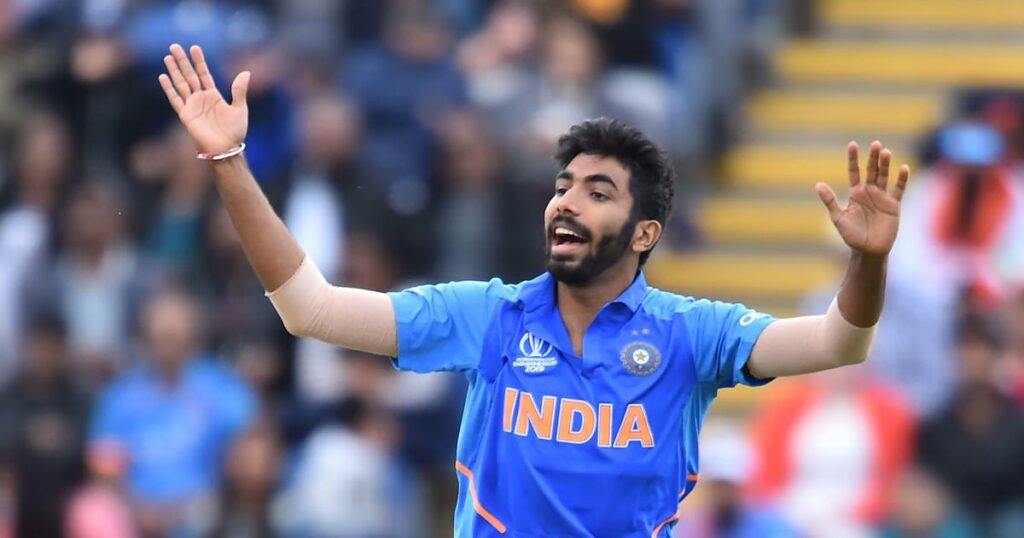 Jasprit Bumrah has not played international cricket for 5 months
The BCCI will monitor Bumrah's workload in the IPL. However, Mumbai Indians, who have a contract with Jasprit Bumrah, paying the pacer INR 12 crore per season, might not be happy if Bumrah misses matches in the IPL 2023.
Indian fans were infuriated with this news that Jasprit Bumrah will not feature in international games and will directly mark his return in the IPL 2023 for the Mumbai Indians.
Here are some of the reactions of fans on the news of Jasprit Bumrah's comeback directly in the IPL 2023:
On 23 March Bumrah out of ODI because of injury. On 2 April within 10 days 6 months old injury gonna recover and he will play for MI. Miracle do happen

— Rohit.Bishnoi (@The_kafir_boy_2) February 19, 2023
Unpopular opinion but Bumrah does not deserve to walk into world cup squad if he is missing this many games. Unfair on others.#INDvsAUS

— Shivz (@Shivz_Tweets17) February 19, 2023
Bumrah to saala khali ipl ke time fit rahega

— Akhilesh Yadav (@ydvakhilesh28) February 19, 2023
Still no bumrah..mf resting peacefully only to play entire ipl season.

— AJAY (@R_Ajay08) February 19, 2023
The downfall of Jasprit Bumrah and Deepak Chahar has been unreal in ODIs. At one point in 2022 both seemed nailed on in the XI.

But now these injuries and they are still not back in the squad. They are premiere bowlers for MI and CSK respectively. So not sure about rest period.

— Anuj Nitin Prabhu 🏏 (@APTalksCricket) February 19, 2023
Here is my question..so Bumrah will return only for the IPL. Would you pick him for the WTC final?

— Abhishek Reddy (@1_m_Abhishek) February 19, 2023
News Alert: Jasprit Bumrah has been ruled out of the International Events in order to prepare for IPL.. https://t.co/3oqaEDWHsK

— Mu7ammed Ⓜ️ (@TrulyElectrik) February 19, 2023
Bumrah…..the biggest fraud

— Sai tarakian🥀 (@Chinthimisaina1) February 19, 2023
Bumrah will back direct in IPL. Mi match is important https://t.co/h7EJQ9pSSJ

— Shamsi (MSH) 🥺😍 (@ShamsiHaidri) February 19, 2023
Jasprit Bumrah ruled out of BGT & ODI series vs Australia. #IPL mein milte hain 😂😂

— चच्चा छक्कन (@MePulkits) February 19, 2023
Bold prediction: Bumrah will play ipl(mi won't win), wtc(india will win), would get injured mid Asia cup and get ruled out of wc.

— × (@WiratWohli) February 19, 2023
So Bumrah become IPL player only, prior to IPL he will get clearance to play and post IPL injured and recovery.

— संजय कुमार (Sanjay Kumar) (@sanjayku_mar) February 19, 2023
Jasprit Bumrah's workload in the IPL will be managed with the intervention of the BCCI and the Indian team management because about 10 days after the IPL concludes, the WTC final will begin, at The Oval, where India, who are likely to qualify for the final, will need the services of their star paceman.
However, Mumbai Indians might not be pleased with the BCCI calling shots over how many matches Bumrah can play in the IPL 2023.