As the selection committee announced the Indian squad to play in the 3 match T20 series against New Zealand two players made it the list for the first time. Shreyas Iyer and Mohammed Siraj were the surprising new additions to the squad. Congratulations and celebrations!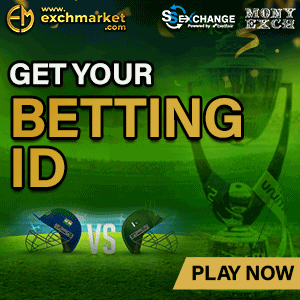 Who is Mohammed Siraj?
The 23 year old Hyderabad pacer made it to the squad owing to his great performances in the Ranji and interstate T20 performances in the recent season. He even featured in the bowling line up of Sunrisers Hyderabad in the last IPL and he was pretty impressive with his pace and picked up 10 wickets.
Seeing him perform so well he was then selected for India A's tour of South Africa where he kept up his good work and was impressive. He bagged 10 wickets in the tour. He also featured in the India A team that took on New Zealand A. In his T20 career he has 26 wickets to his kitty in 16 games at an impressive average of 18.7.
Bhajji bowls a Doosra to former IPS
On Sunday Sanjiv Bhatt went out posting a Tweet in which he asked the BCCI as to why are there no Muslims in the Indian team. He tweeted, "Why are there no Muslim players in Team India"
क्या इस समय भारतीय क्रिकेट टीम में कोई मुस्लिम खिलाड़ी है ?

आज़ादी से आज तक ऐसा कितनी बार हुआ कि भारत की क्रिकेट… https://t.co/Nb6ufi71qX

— Sanjiv Bhatt (IPS) (@sanjivbhatt) October 22, 2017
Here is what Harbhajan Singh had to say to Sanjiv Bhatt
The turbanator was quick to respond to this question by the former IPS officer and he spun a doosra aimed at Sanjiv Bhatt. Bhajji is known for his comebacks be it with the bowl or words and he once again showed us why. Bhajji to Tweeted in response to this inquisition by Mr Bhatt and said that players are Indians before being a Hindu, Sikh, Muslim or Christian. (Oh that reminds me of Chak De India!)
हिंदू मुस्लिम सिख ईसाई आपस में है भाई। क्रिकेट टीम में खेलने वाला हर खिलाड़ी हिंदुस्तानी है उसकी जात या रंग की बात नहीं होनी चाहिए (जय भारत) https://t.co/UVvSHaLJdY

— Harbhajan Turbanator (@harbhajan_singh) October 23, 2017
So, Bhajji was right on his money and gave the most perfect answer one could have ever given to this question raised. We are sure Shreesanth must have loved this reply from Harbhajan Singh.