The Indian cricket fans were left surprised after Irfan Pathan announced his retirement yesterday. Irfan Pathan, the Indian all-rounder who debuted seventeen years ago against Australia in December 2003, at the young age of 19-years only, went on to become one of the finest all-rounders India has ever produced.
Irfan Pathan played 29 Tests, 120 ODIs and 24 T20Is for India, where he picked up a total of 301 international wickets, during his glorious career. He has contributed a lot to the Indian cricket, especially during the World Cup T20 2007 when he gave a Man Of The Match winning performance against Pakistan.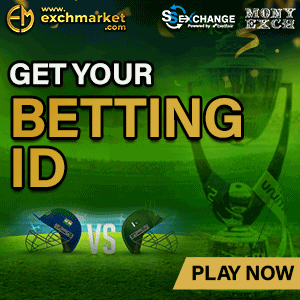 As soon as the news came out, the social media was flooded with the messages and tributes from the fans. Many prominent people and cricketers also joined the league and paid tribute to one of the best all-rounders of India.
The legendary Indian cricketer, Sachin Tendulkar also took to his Twitter and showered praises on the glorious career of Irfan Pathan and his brilliance as an 'all-rounder'. Sachin asked Irfan Pathan to enjoy his second innings just like he enjoyed his first innings. He wrote:
"From swinging the Cricket ball, to swinging the bat for those big hits, you've done India proud so many times. It was a pleasure playing with you.
Enjoy your 2nd innings just like you played your 1st."
Here, check out Sachin Tendulkar's tweet:
From swinging the Cricket ball, to swinging the bat for those big hits, you've done India proud so many times. It was a pleasure playing with you.
Enjoy your 2nd innings just like you played your 1st. pic.twitter.com/7RZkaUJ4Tf

— Sachin Tendulkar (@sachin_rt) January 4, 2020
Irfan Pathan was quick to take the note of the tweet and come up with a reply. In his reply, he thanked Sachin Tendulkar for his support and giving him advises to help him grow as a cricketer. He wrote:
"Thank you so much paaji. Without your support it wouldn't have been possible. You standing on mid off giving me advice ball after ball to help me grow as a cricketer. Thank you for everything ?"
Here, check out Irfan Patha's reply:
Thank you so much paaji. Without your support it wouldn't have been possible. You standing on mid off giving me advice ball after ball to help me grow as a cricketer. Thank you for everything ?

— Irfan Pathan (@IrfanPathan) January 5, 2020