Irfan Pathan's downfall was as brisk as his hike to fame and success. I'm too little time Irfan saw too much success and then it soon faded like a pleasant dream for him.
His career died out years ago and as he nears the age of 33 he revealed the mistakes that led to his exit. The once promising all-rounder who once left Pakistan stunned with a hattrick in a test match talks about what resulted in him being dropped from the pool of men in blue.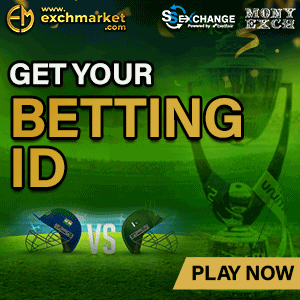 Irfan Pathan said that grim injuries and playing relentless cricket were the main reasons as to why he was shown the door. Many say that his all-rounder aspirations or the expectations from him to be another Kapil Dev led to his doomsday. But Pathan maintains that injuries and tiredness took the better of him.
Irfan Pathan in an emotional interview recalled that there was a time when it was just about playing cricket at one place and then boarding a flight to play a game at some other place and so on. This hyper busy schedule and over exhausted cricket is what left him high and dry.
The left arm revealed that his career took toll of a severe knee fracture sustained as a consequence of playing too much cricket across formats without appropriate breaks and that's what saw him being dropped in 2012.
In an emotional interview with ESPNCricinfo, Irfan Pathan said: "I was playing a Champions League game, the semi-final. The same night we took a flight (back to India). A couple of days in between and I played a three-day game against England. Third day, the last day, I took a flight to Baroda. From the next day onwards, I played a Ranji Trophy game against Karnataka. I scored a hundred in that game, bowled more than 20 overs in an innings. So I played about nine days continuously. My knee flared up and I got a fracture. So that was my commitment and eventually I got injured."
He added, "I haven't talked about this but this is what happened before I got injured. So, if not me, even the fittest guy would get like, you know – in terms of energy, people used to call me powerhouse because I can go on the whole day and energy was never an issue, but managing workload sometimes was an issue with me. Sometimes I used to overwork, so that was a main issue and this was happening exactly that way. I needed help as well, and I asked for help and I didn't get help."
Pathan was promising with both the bat and ball and his early days he was complementary as the the new era Kapil Dev. He was also seen opening the batting across formats and he performed decently up the order.
He could hit any bowler out of the park as and when he liked. But his highlight strength was always his fine swing bowling which left the batsmen clueless and striving for survival.
Pathan's International Career Statistics
Irfan Pathan made hai test debut in 2003 against the Aussies and then in 2004 he was given his ODI cap and that too against the Aussies. Irfan has played 29 tests and 120 ODIs for India and has also featured in 24 T20s. He last played an ODI for India in 2012 against Sri Lanka at Pallekele.
Irfan has 173 wickets in 120 ODIs he represented India in and 100 Test wickets. He also has a test hundred to his name.
What next?
The 33 year old left arm pacer sees Ashish Nehra as a metaphor to inspiration and is hopeful of a national comeback. Pathan is currently leading Baroda in the Ranji and he was seen hitting a handsome 80 run knock in a game against Madhya Pradesh.
But we are sure that Irfan would know that the competition to make it to the national camp is hefty and almost next to impossible. Bhuvneshwar Kumar, Bumrah and Hardik Pandaya are become more and more indispensible with every passing game and then you have Umesh and Shammi already putting up and contest and now even Shardul Thakur. Still we would say that there is nothing wrong with having hopes.
You can read the full interview here: ESPNcricinfo