India captain Rohit Sharma and former captain Virat Kohli are the biggest names in Indian cricket currently. While the duo are close on a personal level, their fans keep on debating about who is a better batsman, more successful captain, etc. on social media every day.
Together the pair has attained great success for India ever since Rohit became a core part of the side as an opener in 2013.
Who has scored more runs: Kohli or Rohit?
When it comes to the total amount of runs there is still quite a gap between the duo: Kohli has amassed a total of 23726 runs and is the third-highest Indian run-scorer while Sharma has aggregated 16000 international runs.
In terms of captaincy, though, Sharma seems to have the edge in the IPL – he won 5 titles with Mumbai Indians and one with Deccan Chargers while Kohli has never held the IPL trophy in his 15 seasons at RCB.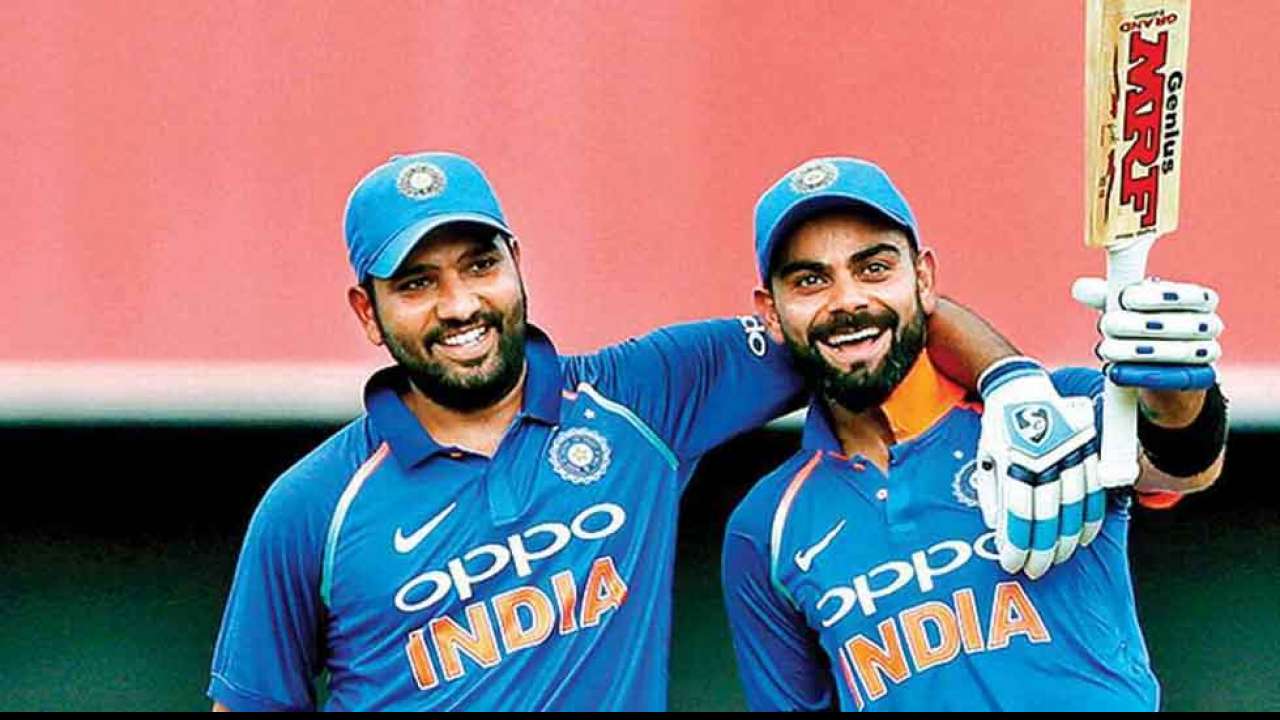 Is Virat Kohli richer than Rohit Sharma?
Well- Yes. Not only Kohli's net worth is more than Sharma – it is way more than the gap one would imagine given their status as cricketers. But Kohli's reach is now not only because of his game. Kohli is a colossal tycoon in the advertisement and brand industry, who is followed by fans from around the globe having built his name as a hard-working and one of the fittest athletes in the world.
Rohit Sharma, on the other hand, doesn't have the same kind of, what people say these days, juice, as Kohli. For example: Rohit Sharma has a total of 24.5 million Instagram followers, a very feeble number compared to Kohli's 211 million (quite easily the most followed Indian celebrity on this platform). Even the great Sachin Tendulkar has 35 million Insta fans.
This incredible fan following for Kohli has allowed him to charge around INR 6-7 crore per Instagram post for brand advertisement! Rohit's charge is much less than Kohli's.
And therefore Kohli's net worth is valued at around INR 840 crore!!! Rohit Sharma's net worth is calculated to be INR 140 crore.
Now, even though Rohit and Kohli earn similar money from the BCCI contracts and their IPL franchise contracts, this disparity is huge. And this comes from the fact that Kohli rakes in an insane amount from the sponsors and bran endorsements; he even has launched his own brand, Wrogn.
If you are thinking: is Virat Kohli the richest cricketer?
The answer is NO.
Legendary Indian batsman Sachin Tendulkar, despite retiring 9 years ago, continues to be the richest cricket with an approximate net worth of 950 crore! Again, as with Kohli, Tendulkar's brand remains strong as ever and the global icon enjoys lucrative contracts from brands and advertisements.
Former India and current CSK captain MS Dhoni has a reported net worth of 860 crores.