Jimmy Neesham Revealed Why He Didn't Celebrate After NZ's Qualified For Final: Kane Williamson-led New Zealand cricket team avenged their heartbreaking defeat of the World Cup 2019 final as they thrashed the England cricket team with an over to spare to qualify for the final clash of the ongoing T20 World Cup 2021.
Daryl Mitchell played a stunning unbeaten knock of 72 runs off 47 balls and was adjudged man-of-the-match. James Neesham played an explosive cameo in the first semi-final of the ICC Men's T20 World Cup.
Following the win, while all the Kiwi players and support staff roared once the winning runs were scored and started jumping in excitement, Jimmy Neesham was seen sitting expressionless on a chair. While everyone was going crazy, celebrating the win, Jimmy hardly smiled as he stood up slowly from his chair and shook the hands of those around him. In fact, when the dust had settled, Neesham returned back to his chair and soaked it all.
For the unversed, this win was special for the Kiwis in every way. The last time New Zealand and England locked their horns at an ICC event were in the final of the ODI World Cup in 2019. Though the final match and the concurrent Super Over ended in a draw, the Eoin Morgan-led side was crowned winners on the basis of their boundary count.
It was Jimmy who had to face five of the legal six deliveries during the Super-Over as New Zealand tied the scores but lost because of their boundary count (17). Seems like, Neesham is still carrying all those painful memories with him.
Pictures of Jimmy Neesham sitting alone on the chair have been going insanely viral on social media and have become one of the most talked-about topics among the fans.
Here, check out the pictures: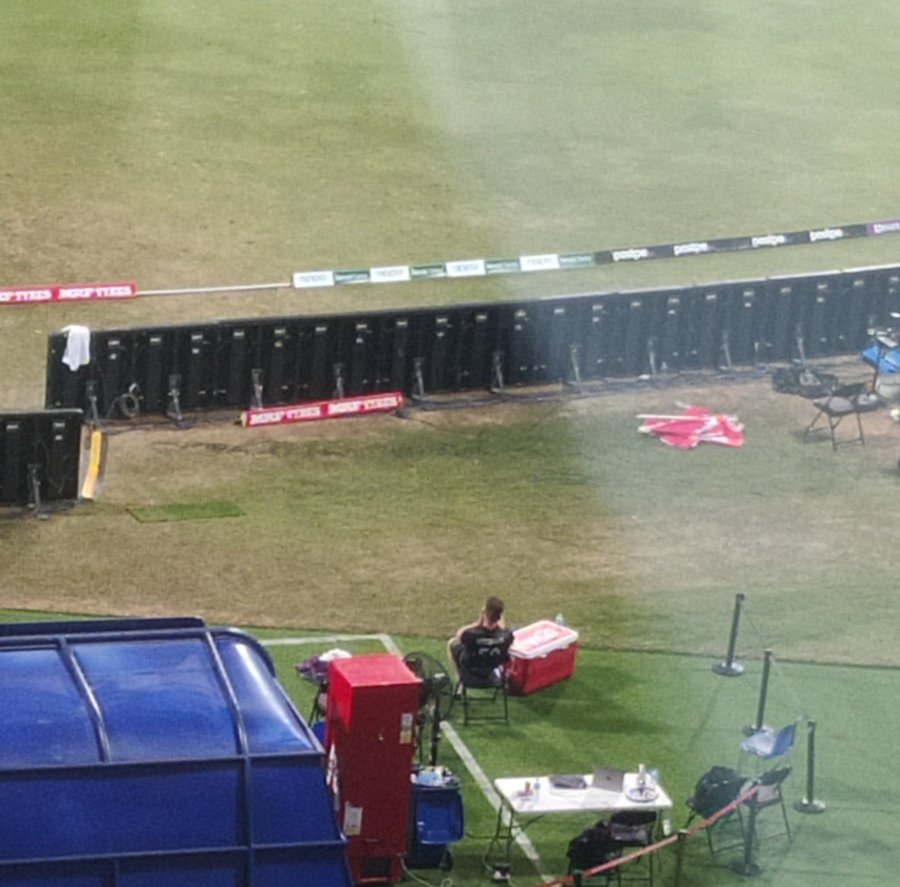 After a lot of speculations and talks, Jimmy finally revealed the reason why he didn't celebrate after his team qualified for the final of the high-voltage tournament. Replying to ESPNcricinfo's tweet on him, Jimmy Neesham asserted that the job isn't finished yet. He wrote:
"Job finished? I don't think so."
Here, check out the Tweet:
Job finished? I don't think so. https://t.co/uBCLLUuf6B

— Jimmy Neesham (@JimmyNeesh) November 10, 2021
Jimmy Neesham also shared a video clip of legendary basketball player Kobe Bryant from an interview (2009). In the video, Kobe was asked why he didn't smile after being up 2-0 in the NBA finals. To which Kobe has replied that the Job's not finished. Here's the entire conversation of Kobe:
"(2009) Kobe Bryant after he's asked why he's not smiling being up 2-0 in the NBA Finals:
Kobe: "What's there to be happy about?"
Reporter: "You're up 2-0."
Kobe: "Job's not finished."
Here, watch the video:
(2009) Kobe Bryant after he's asked why he's not smiling being up 2-0 in the NBA Finals:

Kobe: "What's there to be happy about?"

Reporter: "You're up 2-0."

Kobe: "Job's not finished." pic.twitter.com/zNu7D6Ikdi

— Timeless Sports (@timelesssports_) June 3, 2018