The first Test match between the Indian cricket team and New Zealand is being currently played at the Green Park Stadium in Kanpur. On Day 1 of the first Test match, a video from Kanpur's Green Park Stadium went viral on the internet and became a topic of discussion for all the hilarious reasons.
During the match, a man was caught on camera chewing 'gutkha' while talking on the phone in the stands in Kanpur. The city Kanpur is infamous for tobacco and pan masala and there have been several jokes and memes around the same. And this incident on Thursday turned out to be a golden opportunity for the fans.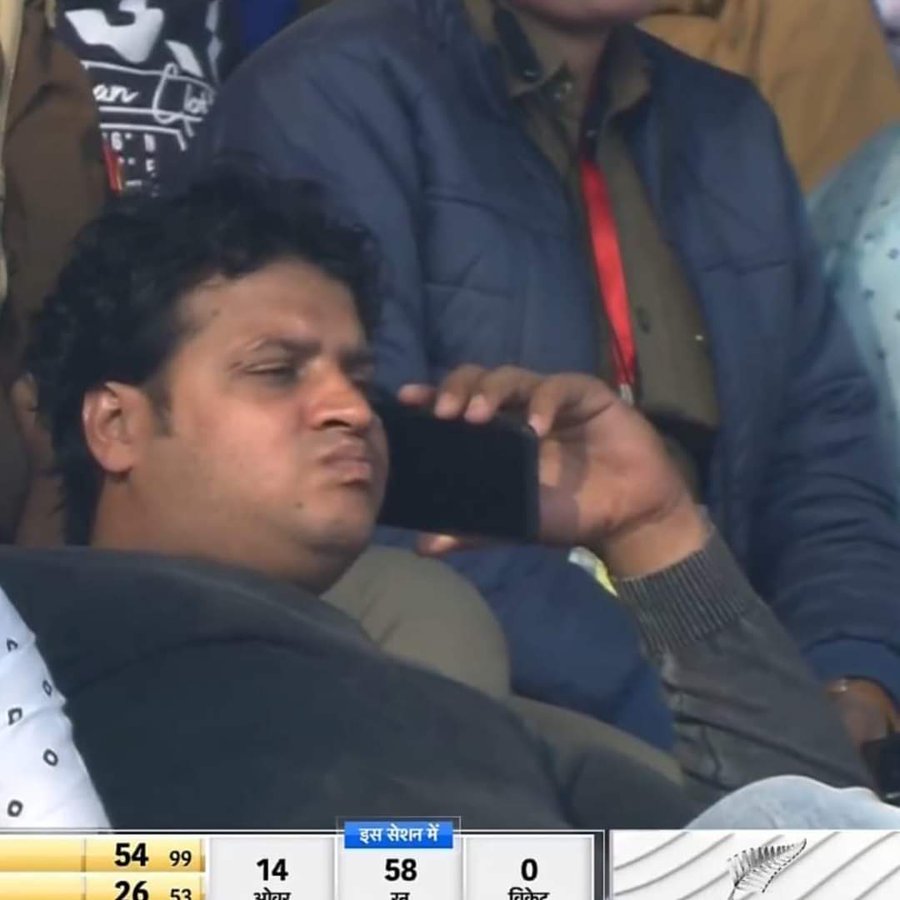 Pictures and videos of the Kanpur fan went crazily viral on social media. In no time, social media was flooded with hilarious memes and jokes surrounding the 'Kanpur fan'.
The cricket fan, who became a sensation overnight on social media with the video, is named Shobit Pandey and he is a businessman by profession.
The Kanpur fan revealed that he arrived at the Green Park Stadium with his sister on Day 1 of the India vs New Zealand Test match. The guy admitted that he is fond of eating 'Gutka', but as per his narration, his Gutka was confiscated by the security personnel at Green Park Stadium.
After his gutka was confiscated, he asked his sister for a sweet betel nut (meethi supari) and he was chewing that when the camera showed him on Live TV and on the big screen and the rest is history.
Shobhit also stated that he would soon quit Gutkha and arrived at the stadium today with a placard saying 'Gutka Khana Galat Baat Hai'.