In the game between St Kitts and Nevis Patriots and Barbados Tridents, St Kitts registered a thumping win. Chasing a modest total of 129, Patriots' opener Chris Gayle and Evin Lewis battle brilliantly and registered a 10-wicket win.
Mostly, it is Chris Gayle who does all the damage at the top of the order, but in this game, Evin Lewis took the charge and demolished Tridents' bowling attack. He smashed 11 sixes and 6 fours in his innings and scored runs all around the park.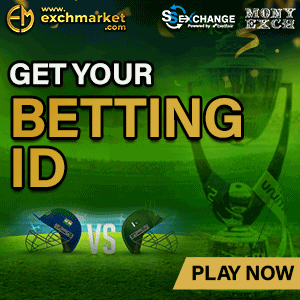 However, he was not able to complete his hundred because of a 'controversial' no-ball bowled by Barbados Tridents' skipper Kieron Pollard. Lewis was batting on 97 with just 1 run needed to win and Kieron Pollard overstepped giving the needed one run to Patriots and denying Lewis a chance to complete his hundred.
This created a big storm on Twitter as cricket fans from across the world got together in criticising Kieron Pollard's no ball. He became the hottest topic of discussion on Twitter among cricket fans and most of the tweets slammed him for his 'lack of sportsmanship'.
Kieron Pollard is very popular among cricket fans for his aggressive style of playing cricket. He travels around the world to play in different domestic T20 leagues and entertains crowd with his aggressive and stylish display of cricket.
However, his no-ball on the last ball of the match against Patriots in the Carribean Premier League (CPL T20), made his fans angry. Here are some of the tweets:
You should be ashamed of yourself @KieronPollard55 …. the kid deserved a ton.. #cpl17

— Innocent Bystander (@InnoBystander) September 4, 2017
So Kieron Pollard bowls a no-ball to deny Evin Lewis a hundred in CPL. S Randiv was suspended for a match when he did that to Sehwag in 2010

— Mazher Arshad (@MazherArshad) September 4, 2017
Kieron Pollard Bowls No Balls To Stop Evin Lewis (97* of 32 Balls) From The Second-fastest T20 Century. Bad Sportsmanship. ? #CPL17 #CPLT20 pic.twitter.com/eewNkU32rF

— Sir Jadeja fan (@SirJadeja) September 4, 2017
Player like @KieronPollard55 cricket still not a gentleman game

Every time he used to do this

ICC should ban him for at least 1 yr ? https://t.co/V6wLj0LIAq

— Cricket Lover ??? (@PradipMsd7) September 4, 2017
Oh Dear! Lewis remains stranded on a 32-ball 97 as Pollard concedes the winning run by bowling a huge no-ball. Sportsmanship? #BTvSKP #CPL17

— Cricbuzz (@cricbuzz) September 4, 2017
What @KieronPollard55 did in that game today was pathetic. If u bowl a no ball on purpose surely you need to do time on the sidelines.

— Tristam Marshall (@travmarsh8) September 4, 2017
.@KieronPollard55 proves once again that he is a misfit. He has done these things once too often for them to be brushed away

— Venkat Raghav (@raghavitis) September 4, 2017
Kieron Pollard deliberately bowled a no-ball to deny Evin Lewis' century. #CPL17 pic.twitter.com/3nomAe0kna

— CricTracker (@Cricketracker) September 4, 2017
Wtf @KieronPollard55 🙄
When Pollard did a Randiv 😬#CPL2017 pic.twitter.com/jbJpFKaNS1

— Bittuu ! (@iTharunG) September 4, 2017
https://twitter.com/CricFarmer/status/904549170303852548
NOTE: The views expressed in the tweets are individual opinions and don't reflect the view of The Cricket Lounge .