Yesterday, as well the cricket trends of the social media revolved around the ongoing Indian Premier League. Here's the cricket trends of social media of yesterday have a look: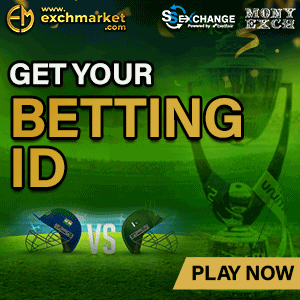 Vinod Kambli took to twitter to share his excitement to watch the big match between Mumbai Indians (MI) and Chennai Super Kings (CSK), which was held last night at the MCA International Stadium in Pune. Here's what he tweeted:
#MIvsCSK Going to watch today, break at the Academy. Wonderful evening and what a match is going to be #MI vsCSK. Thala MSD VS Rohit Jio dhan dhana dhan.

— Vinod Kambli (@vinodkambli349) April 28, 2018

2. KL Rahul, the young cricketer of Kings XI Punjab took to twitter to thank his coach for teaching him technically correct batting. He posted a picture of his perfect shot from the match that happened between SRH and KXIP. Here's what he tweeted:
Coach, you proud of this?
"Head still and Elbows high!"
Just like you taught me.? Forever Grateful to my coach Samuel Jayaraj.?? pic.twitter.com/Tap5EtUGLc

— K L Rahul (@klrahul11) April 28, 2018

3. Herschelle Gibbs took to twitter to announce a big news to the fans, as he has been appointed as the new coach of Rajasthani Heroes for the second edition of the T10 League which will take place later this year. Here's what he posted:
https://twitter.com/hershybru/status/990187573854330881
4. Danielle Wyatt, shared a picture of herself enjoying her evening in one of the hotels which were in her bucket list. Here's what she posted:
https://www.instagram.com/p/BiHFJysggMB/?utm_source=ig_embed
5. Zaheer Khan gave some insights to the budding players of Pro Star League. He took to twitter and shared a picture of him with they young students. Have a look at what he posted:
A great interactive session with some young budding school cricketers @ProStarLeague .There is abundance of talent at the grassroots level in our country. #DiyaMaukaMaarChauka pic.twitter.com/qyvGB0jRog

— zaheer khan (@ImZaheer) April 28, 2018

6. Virat Kohli stole everyone's heart with his latest selfie in adorable frames. Here's what he tweeted:
Love these frames! ?? pic.twitter.com/Z9WHKE7b3g

— Virat Kohli (@imVkohli) April 28, 2018

7. James Franklin posted a picture of his new shoes:
Thanks to @JohnWhiteShoes for the new pair of wheels….the King would be happy with them #bluesuede pic.twitter.com/QMcbOwVNcX

— James Franklin (@jecfranklin) April 28, 2018

8. David Miller posted an uber cool picture of him running, have a look:
THE NEW BALANCE SOUTH AFRICA ONLINE EXPERIENCE STORE IS NOW LIVE! MAKE YOUR FIRST PURCHASE BEFORE THE 30TH OF APRIL AND CLAIM 20% OFF. USE THE CODE NEWBALANCE20AT CHECK OUT TO REDEEM. CLICK THE LINK TO SHOP NOW. https://t.co/kFWee1KZdz @NewBalance_SA pic.twitter.com/qxGu6erMV5

— David Miller (@DavidMillerSA12) April 28, 2018

9. Wasim Akram salutes Shahid Afridi:
When you come across a bit of BoomBoom in Australia, You salute! @SAfridiOfficial #AustraliaPakistan pic.twitter.com/cC83WmokJh

— Wasim Akram (@wasimakramlive) April 28, 2018

10. Shakid AL Hasan posted an adorable picture of his family:
My strength ??? pic.twitter.com/QXE8pdeZ3u

— Shakib Al Hasan (@Sah75official) April 28, 2018

11. Murali Karthik posted a picture on his instagram:
https://www.instagram.com/p/BiGm8PCB5nX/?utm_source=ig_embed
12. Dale Styen posted a picture of himself enjoying in Bali, have a look:
https://www.instagram.com/p/BiHHzNpnPhO/?utm_source=ig_embed
Share your thoughts with us in the comments below.