India's young batsman KL Rahul has impressed one and all with his talent. Rahul, who plays for Karnataka in Ranji Trophy, is a technically sound batsman who can make quick adjustments to his game according to the need of the format.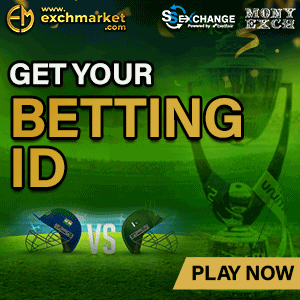 Rahul has earned many fans already in his short career so far for India, with his batting. He is regarded as a future long-term opener for India, across all three formats of the game.
In an interview to BCCI.tv, KL Rahul answered many personal questions which his fans would love to know.
Here are some excerpts from the candid interview of KL Rahul:
Favourite Song: I love my music. I listen to a lot of different songs. There are two songs I listen to a lot these days. One is 'Firestone' by Kygo and the other is 'Ghost Town' by Adam Lambert.
Favourite Movie: I am a huge Batman fan. I love all the Batman movies.
Favourite Musician/Band: I love Coldplay and The Script. I also love a lot of house and EDM music.
Favourite Holiday destination: Spain.
Favourite Cuisine: Japanese. I love sushi.
Favourite Mother's recipe: Bhindi (ladyfinger) curry and chapatti that my mom makes.
Favourite Fictional Character (cartoon or any character from a movie): Batman.
Favourite Sportsperson outside cricket: Zlatan Ibrahimovic
Favourite cricketer: Virat Kohli and AB de Villiers
A cricketer from the past I would you pay to watch: Sachin Tendulkar
Best cricket buddy: Varun Aaron
The go-to person for any advice on cricket: My first coach, Mr. Jairaj
Mantra for life: Work hard, play hard.
If I weren't a cricketer I would be: I would be playing some sport, for sure. Maybe football or tennis. I would be a striker if I were a footballer.
Favourite attire: It depends on the occasion. But I like ripped denims, plain T-shirt and cool shoes.
Favourite cricket venue: I love the Chinnaswamy Stadium (Bengaluru). Nothing can beat the feeling of being there. Also the MCG. It is very memorable.
Favourite book: Life Without Limits by Nick Vujicic
A childhood cricket memory that is still fresh in my mind: Me breaking all my neighbours' glasses and running away. Every time I played cricket I broke a few glasses and the neighbours complained at home. My dad wouldn't let me play outside for a day but then because he loved cricket so much that he couldn't see me deprived of it. I would play again, break more glasses, hit the ball on someone's roof and climb the roof to retrieve it. Everybody thought it was really dangerous. I used to create a lot of panic in the neighbourhood. I don't know how much money my dad spent fixing all the glasses I broke. If he didn't have to do it, he would have been very rich.

Celebrity crush: Shradhha Kapoor and Scarlett Johansson
If I could have one super power, I would like to: Have the ability of making things happen just by thinking about it. If I think of something and I would get it. That's like having all the superpowers in one. I would do everything – fly to one place, come swimming from there. I am an adventurous person, so I like activities with adrenaline rush. I would never put my feet on the ground and explore the world the way I wish to.

Dream car: The Batmobile and the Maserati