Hardik Pandya's rise to glory is an alluring tale of inspiration. Coming from a rather humble background and displaying cricket of such great stature he, is a metaphor to rejuvenation for all those who dream big. Given his impressive all-round credentials the 24 year old has made a mandatory presence in the playing 11 for team India especially in the limited overs formats.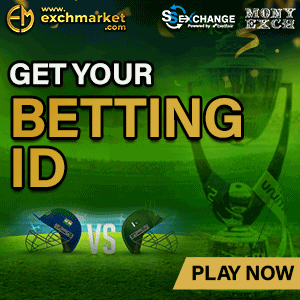 Hardik Pandya made his ODI debut against the Kiwis at Dharamshala on 16th October, 2016 and just one year into his career you can well see how keeping him in the line-up has become a compulsion for Kohli given his paramount talent.
His first international appearance was however, witnessed when he made his international debut in the T20 team that played Australia at the Adelaide on January 26, 2016. He did not even have to wait much for his test debut as it came soon! He played his first test against Sri Lanka on July 26, 2017.
He is exactly the all-rounder team India needed. He is sharp in his pace and when it comes to batting he can hit any world class bowler out of the park! He is just intrepid about his batting style and improving each day when it comes to bowling.
This heavy duty skill set with both the bat and the bowl makes his presence indispensible in the playing combination. Maybe we have found the best reminiscence to Kapil Dev!
Hardik Pandya has always been blessed by the fact that from his days of struggle to his fast paced success, he has always had an undying support system in his brother Krunal Pandya. Krunal Pandya too has earned himself great recognition in the IPL with his all-round skills and he has a tangible Twitter presence with around 40K followers.
Krunal just like his brother is a high utility player who spins a web around batsman and can do some fierce hitting in the lower order.
On Hardik Pandya's 24th Birthday, 11th October, Krunal Pandya did not shy away from expressing his love for his brother and the pride he feels in his glory in front of the world. He took to twitter to express his profound love for his brother and we can't stop being in the awe of their brotherhood. He poured out his heart on Twitter through 4 Tweets that show how much he loves his brother and how deep their bond is! (BROTHERHOOD GOALS!)
It's you who inspires me and gives me strength, I am really happy the way you have achieved everything. (2/4)

— Krunal Pandya (@krunalpandya24) October 11, 2017
Happy birthday my brother?
God bless you. Keep shinning ?
(4/4) pic.twitter.com/n6NC2dMkH6

— Krunal Pandya (@krunalpandya24) October 11, 2017
This is not the first time though that Krunal expressed his love for his brother on the social media. When Hardik Pandya made his test debut and now when the recently got the man of the series award against the Aussies in the One Day series then too Krunal took to Twitter to express his happiness and love for his brother.
They are both blessed to have such support in each other and we wish that their bond only gets healthy with time.
By Divesh Gill