One of the best batsmen to have played the game, Kumar Sangakkara was also a fine gentleman who commanded respect from all quarters. Now retired and playing the CPL T20 League, Sangakkara picked his all-time XI in an interview: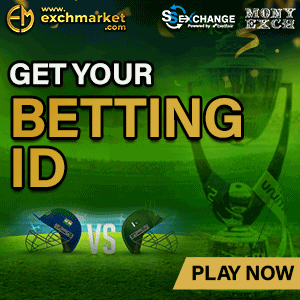 1. Matthew Hayden:
The big, burly Australian is the opener on Sanga's list and in his prime, he was an indomitable force who could pick apart bowlers on a whim.
2. Rahul Dravid:
Interestingly, Sangakkara has chosen Rahul Dravid as the second opener in the squad. Dravid was considered one of the greatest Test batsmen ever produced and could play an innings for days.
3. Brian Lara:
One of the greatest West Indian batsmen of all time, Brian Lara also held the record for the highest ever Test score of 400*.
4. Ricky Ponting:
Ponting is Sangakkara's choice at number 4 and was an excellent athlete. He could break down the opposition's psyche with his batting and was a fine servant of Australian cricket.
5. Aravinda De Silva:
The ex-Sri Lankan captain was another one who featured on Sanga's list and his immense presence in the field goes to show his importance.
6. Jacques Kallis:
Easily the greatest all-rounder the game has ever seen, Jacques Kallis was a massive presence in the South African squad for close to two decades.
7. Adam Gilchrist:
One of the most destructive batsmen of all time, Gilchris bats at number 7 in Tests as opposed to opening in ODIs. He still maintained a fantastic record batting at this position.
8. Shane Warne:
Shane Warne was a bowler who changed the art of spin bowling. The leg-spinner was able to bamboozle hundreds of batsmen in his long career.
9. Muttiah Muralitharan:
The Sri Lankan off-spinner is another one who changed the game forever. By the time he was done with the game, Murali had picked up 800 wickets in tests – The highest ever.
10. Chaminda Vaas:
The other Sri Lankan fast bowling legend had a long and illustrious career with the team. He was an excellent swing bowler who could pick wickets at regular intervals.
11. Wasim Akram:
Probably the best swing bowler of all time, Wasim Akram had the uncanny knack of bowling Yorkers whenever he felt like. He is considered the "Sultan of Swing" and for good reason.