Rajdeep Sardesai's newly launched book 'Democracy Xi' is all about revelations unknown to the world. Talking about what has been revealed in the book, comes a very interesting incident from the 2007 T20 World Cup which of course India went on to win.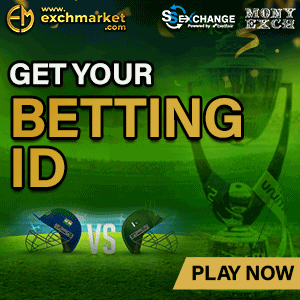 None of the cricketing fans in India could even forget the master class of Yuvi when he hit Stuart Broad for 6 sixes in an over. Damn that over is my best cricketing memory ever! I doubt if Stuart Broad is still over the nightmare and trauma of being smashed all around the park.
So, there is a very intriguing story to this which every cricket enthusiast must know. When the team was in South Africa playing the inaugural edition of the T20 then Lalit Modi, the then Chief Commissioner of the IPL too was in South Africa as a part of IPL players signing procedures.
After India defeated Pakistan in the group stage of the Tournament then Mr. Lalit Modi met the team and promised something. He said that anyone who hits six sixes in an over in the tournament shall get a gift of their own choice and the players were much excited about it.
While many players felt excited at the thought of asking for a Rolex watch after achieving the feat, Lalit Modi showed an even bigger heart. He promised a brand new Porsche to anyone who actually goes on to hit six sixes in an over.
Did Lalit Modi keep his promise?
Just a few games later Yuvi went on to smash Stuart Broad, the English pacer to all corners of the park and Indian cricketing fans went be insanely berserk when Yuvraj hit six sixes in an over. One of the largest regrets of Flintoff's life would be to provoke the Punjabi lad in Yuvraj just before the Stuart Broad over that went for 36.
That knock was really crucial for India as that match was a do or die situation for India and Yuvraj made sure that India thrives further in the tournament with great momentum. Living upon his promise made to the team Lalit Modi actually went on to give Yuvraj a brand new Porsche and you got to say that it was one hefty gift.
Lalit Modi has been quoted in the book saying, "I call it an answer to a prayer to god. Let someone do something that no one has done and we got ix sixes in an over. It simply lit the screens of every home. Money can't buy that kind of a thing. It just made T20 cricket a must watch"
Yuvraj is struggling for a comeback to the national side and he might never make it but he would be remembered for centuries for doing what he did to Stuart Broad. We love Yuvraj for that irrespective of the fact whether he is in the team or out of the team. His career is one illustrious tale already.