India's talisman batsman Virat Kohli bagged a duck on Friday – his 31st duck in international cricket – during the second ODI against South Africa in Paarl. It was a slow pitch with the ball turning away from him because of Keshav Maharaj's angle, coupled with a loose shot that led to Kohli's downfall.
Batting is an art, and while Virat Kohli once used to be the finest artist of it, his form has taken a shocking nosedive.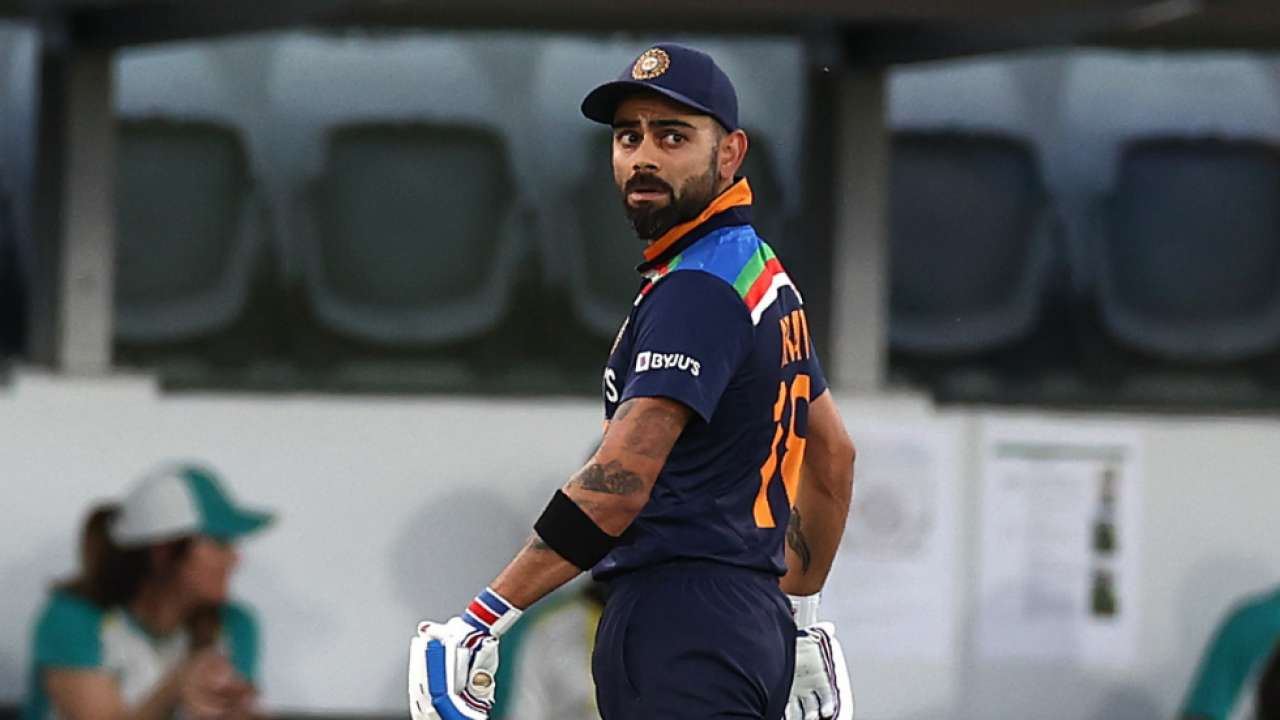 With batters looking to maximize the run-scoring opportunity and assert their authority on the bowler straightaway, sometimes they get out without even opening their account. This led us to recall the batters who have the most ducks in ODI cricket, most of which are either top-order batsmen or tailenders.
Here are the top 10 batsmen with the most ducks in one-day internationals (ODIs):
1. Sanath Jayasuriya-34
Legendary Sri Lankan opener Sanath Jayasuriya is on top of this list with 34 ducks in ODIs. Jayasuriya, who tormented the opposition bowling right from the start of the innings, retired with 13430 ODI runs at an average of 32, this ordinary average is because he batted in the lower-order at the start of his career. Jayasuriya, however, also bagged plenty of ducks.
His assaults at the top of the order during the 1996 World Cup are still fresh in the minds of those who witnessed them.
2. Shahid Afridi-30
Shahid Afridi is perhaps the most mercurial batsman to play the game; his intent made him that. He would get out sooner than expected or turn the game on its head in quick time.
Unsurprisingly, Afridi bagged 30 ducks in the 50-over format.
3. Mahela Jayawardene-28
Mahela Jayawardene's name is a bit of a surprise on this list. The former Sri Lankan captain was dismissed for nought 28 times in ODIs. Jayawardene amassed 12650 runs in 50-over cricket; he registered 19 ODI tons, including one in the 2011 World Cup final, although it came in a losing cause.
4. Wasim Akram-28
Former Pakistan captain and legendary fast bowler Wasim Akram was renowned for his lower-order hitting. He had the ability to tick away boundaries at the fag end of the innings. While looking to swing more often than not at the start of his knock, Akram accumulated 28 ducks in ODIs.
5. Lasith Malinga-26
Lasith Malinga, who was a bankable death bowler, was really clumsy with the bat in hand. The curly-haired Malinga was snared 26 times on nil. With over 500 international wickets and several fond memories, Malinga retired a Sri Lankan folk hero.
6. Chris Gayle-25
One of the most fearsome batsmen to have played the game, Chris Gayle, though, was iffy while starting his innings – a reason for him registering 25 ducks in ODIs over a 20-year career. In his ODI career, the southpaw gathered 10480 runs in 301 matches.
7. Muthiah Muralidaran-25
Another tailender in Muthiah Muralidaran makes this list. International cricket's leading wicket-taker was dismissed for a nought 25 times in the ODIs.
With 1347 wickets Muralidaran remains the highest wicket-taker in international cricket, miles ahead of anyone else.
8. Chaminda Vaas-25
Sri Lanka's premier pacer, Chaminda Vaas, wasn't renowned for his batting skills. Vaas, who took 760 wickets, couldn't score more than zero in 25 of his ODI knocks.
9. Romesh Kaluwitharana-24
Another Sri Lankan makes this list: with a tally of 24, it is dynamic opening batsman Romesh Kaluwitharana who is at the ninth position in most ducks in ODIs. Kaluwitharana, who formed a thunderous opening combo with Jayasuriya at the 1996 World Cup, scored 3711 ODI runs.
10. Daniel Vettori-23
Former New Zealand captain and veteran spinner, Daniel Vettori, recorded 23 scores of nil in his ODI career. Vettori, though, was a handy batsman lower down the order – he scored 2253 ODI runs and over 4500 Test runs.