Mathew Hayden, former Australian international cricketer is one of the greats of the cricketing world. Although, now he is known for his brilliant commentary but he used to send shivers down the spines of the bowlers when he used to smash shots. He was an eye treat to watch on the field.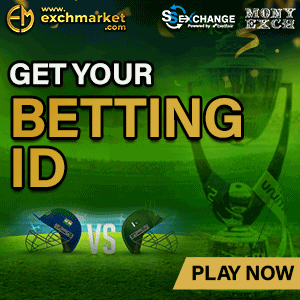 https://www.instagram.com/p/BkyzLFrBWGe/?taken-by=haydos359
Although, he retired from the game long back but he still keeps in touch with it by the commentary job. He has donned the commentator's hat ever since after retiring from the game and he is one of the most sought out commentator. He will possibly be seen in one of the upcoming Australia series.
However, recently, Mathew Hayden got involved in an accident and has suffered a horrific injury near his head. He himself took to his social media and shared a few pictures of his injury to aware his fans about the same. In his post he revealed that he had gone for surfing on Straddie Back Bank with his son Joshua Hayden and possibly lost his balance to sustain an injury to his head.
Mathew posted his injured pictures and informed his fans about his health.Here, have a look at the Insagram post of Mathew Hayden :
https://www.instagram.com/p/BokSUw_gsA4/?utm_source=ig_embed
The caption of the post read:
"Took on Straddie back bank yesterday with @josh_hayden28 and lost!!! Game over for a few days??‍

"
Here's another post he made on Instagram to thank everyone for their good wishes for him. He also revealed that he has now fractured his C6 while C4 and C5 ligaments are torn. Here, have a look at another picture shared by him :
https://www.instagram.com/p/BooQT4wgIz4/?utm_source=ig_embed
The caption of the post read:
"Ok. Last attention seeking post I promise. Just wanted to say a big thank you to all our mates on Straddie who have been so supportive.

??‍

? Especially Ben & Sue Kelley for the fast diagnosis with MRI, CT scan. Fractured C6, torn C5,C4 ligaments safe to say I truly have dodged a bullet. Thank you everyone

On the road to recovery ??‍

?"
Well, we wish speedy recovery to Mathew. May he gets well soon.
Share your thoughts with us in the comments below.