In the past four years, a photo of a few Team India players regularly surfaces on the internet, leaving the fans wondering whose hand is on Rishabh Pant's shoulder. Finally, Mayank Agarwal, who is also in the photo, revealed that it is Agarwal whose hand is on Pant's shoulder in the viral photo from 2019.
In this photo that leaves the fans perplexed often, five India players – MS Dhoni, Hardik Pandya, Jasprit Bumrah, Mayank Agarwal, and Rishabh Pant – were enjoying on the streets of England during the 2019 World Cup in England.
It is a selfie that Hardik Pandya took of the group and posted on social media. Since then the fans had been left questioning whose hand is it on Rishabh Pant's shoulder.
It was Mayank Agarwal's own hand; the opener tweets in a funny way
Finally, Mayank Agarwal disclosed that it was his hand on Pant's shoulder. He revealed this in a funny tweet after Dinesh Karthik retweeted this question as well.
Mayank Agarwal tweeted: "‼️‼️After years of extensive research, debates, and countless conspiracy theories, let the nation finally know : it is MY hand on @RishabhPant17 shoulder ‼️‼️ Ps : any and all other claims are misleading and not true."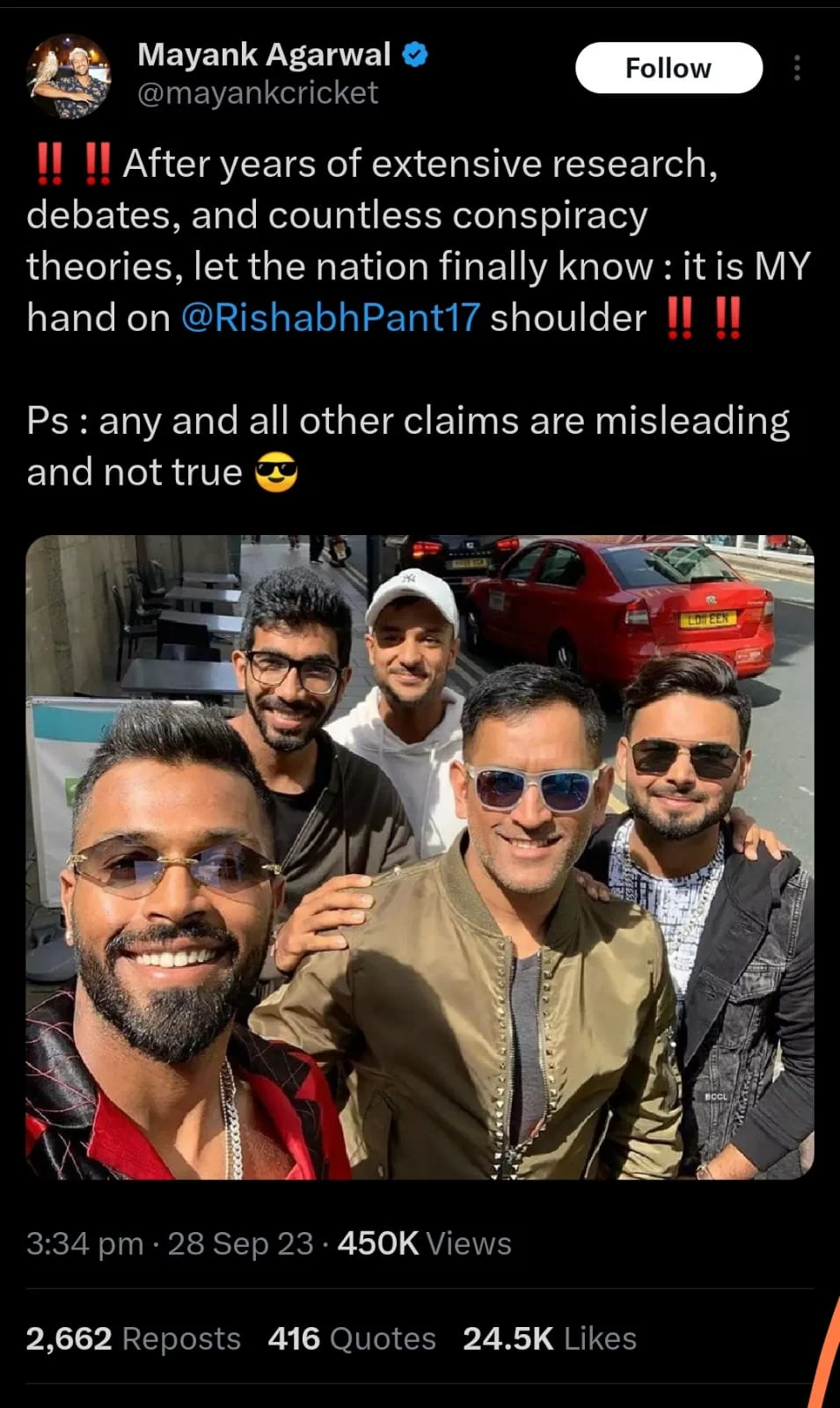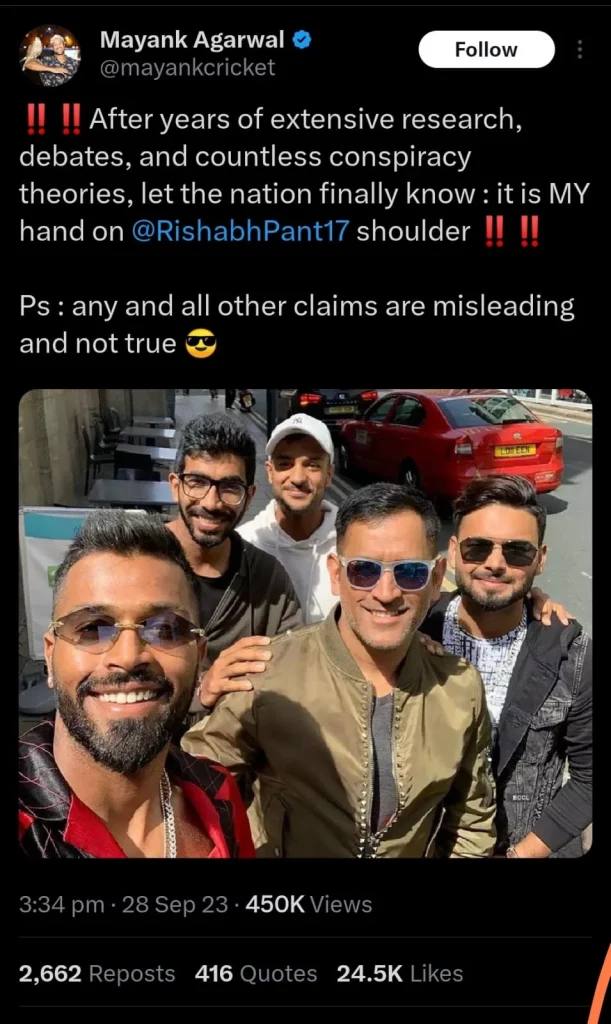 Meanwhile, Agarwal is eyeing a return to the national side. He recently participated in the Maharaja T20 Trophy in Bangalore, where he slammed a century. Agarwal last played for India in a Test match in March 2022, but has been excluded from the side since then as Shubman Gill became Rohit's opening partner.
In a recent interview with PTI, he said: "See, I am somebody who does not think too much about it. I have been dealt a hand and I don't have much control on what hand I have been dealt with. But I really want to put in everything from my side. On every given opportunity, I want to go out there, score runs and win games. Whatever has to come its way, it will come."
"I don't look at it as pressure, as I look at it as opportunity. Like I said, wherever I play, whichever tournament I play I want to go and get runs. I am somebody who I can ask myself some tough questions over the years."