It is an extremely rare virtue to be ambidextrous in your life and it becomes even more precious when you can use that gift in the field of cricket. In this story, we will be talking about a man who can use both his hands to spin the ball. He generally uses his right arm to bowl those finger spins which is ideally his dominant hand and also uses his left to turn the ball by a good deal. We are talking about the rarely gifted Nivethan Radhakrishnan.
Radhakrishnan moved to Australia in 2013 with his family and will now be bringing on his skillset to the global cricketing canon for everyone to savour. It just isn't his ambidextrous finger skin that defines him. He is also capable of bowling seam whenever his team needs him while he can open the innings with the bat too. He is just 18 years old and has already been a part of the famed TNPL for a couple of seasons which has been followed by his availability for the IPL 2021 as a net bowler for the Delhi Capitals.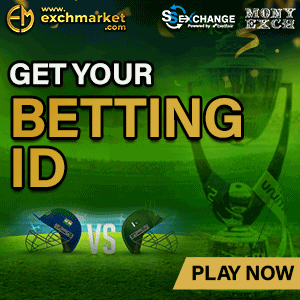 He could bowl spin with both his arms ever since he was just six years old. His father, Anbu Selvan, an erstwhile junior Tamil Nadu cricketer, suggested that his son must take the shot with his ambidextrous stint during a practice session.
Radhakrishnan told Cricinfo in a chat, "Dad and I were having a little water break [when they were still in India] and I'm naturally right-handed and was just bowling my right-arm offies."
He continued by saying, "Dad just went: 'why don't you start bowling with the left hand?' No one does it; we hadn't seen anyone on TV do it when I was six in 2008. There was no one bowling with both hands on TV or in league cricket in Chennai. No one had heard of it back then. I was like: 'well, why not?' There's no fear of failure in my game. If I don't care what people think about me and don't care about failing, what limit is there to what I can achieve?"
He went on saying, "It was the beginning of something beautiful. People just have their opinions; I get whacked bowling with both hands or just one hand in a game, but I am ambidextrous. That's what I am and that's something that will define my career."
He also said, "Before I bowled spin, I used to bowl seam in Chennai. I used to bowl both seam and spin. If I was an aspiring fast bowler of Indian origin, I probably came to the wrong country. The kids three or four years younger than me here are six feet, so I can't really compete bowling little leg-cutters on these decks and will probably get whacked (laughs)."
Radhakrishnan's pedigree exudes a strong link with cricket as his father used to manage teams in the Tamil Nadu Cricket Association after his swansong as a junior cricketer. His elder brother, Nikethan turned out for Tamil Nadu under-14 before heading down a path of success in the medical field. However, young Nivethan has been fully focused on cricket and wants to pursue that as a career.
This is insane ? @CricketTas recruit Nivethan Radhakrishnan bowls finger spin – with both arms.

The ambidextrous tweaker took 20 wickets and scored 898 runs in NSW Premier Cricket last season: https://t.co/1zM8VN2OM1 pic.twitter.com/G3jLMWh3Lp

— MyCricket (@MyCricketAus) June 24, 2021
Having honed himself in the routine development route, he was mentored by Chris Rogers and won himself a call-up for the u-16 Australian team for the Dubai tour in 2019. He conjured magical figures next to his names that read 7 scalps from 4 matches at an extremely frugal economy rate of 3.07. He also chipped in with the willow, chronicling 145 runs in four innings at a decent average of 36.25.
He was heard citing, "It has been the only time that I've represented my country so far. I've played for CA XIs and Aussie Under-17 sides, but that was the first time I played against another country. I'd played for NSW Under-15s, and I didn't do statistically that well at all – if you take in my expectations – but I guess they [the selectors] felt I was good enough and saw something they liked."
He kept on continuing, "Next season, with the Under-16 team, we had the tour to the UAE. I'm Indian and it was the first time I donned the Aussie yellow, and still today I don't know how I felt at that point. Maybe before that, I was 'the Indian kid living in Australia'. And now, in 2021, if you ask me, yes, I'm Indian, but as far as cricket goes, I'm Aussie."
He was all praises about the former Australian Test opener Chris Rogers, quoting, "It was an outstanding experience cricketing-wise. Rogers has one of the best cricketing brains – game-awareness, tactical awareness and his discipline. He was a bit old-school, but considering the fact that he had to play straight into the 21st century, it's amazing the character he showed. You sort of feel like he should have been there in the 60s or the 70s, that's the sort of personality he has, but we had an outstanding experience with him."
While bowling for the Australian u-16 team, Nivethan was roped in by Delhi Capitals for the spot of a reserve bowler. While bowling in the nets to Australian all-rounder, Marcus Stoinis, he was consigned to the ropes frequently. However, the youngster mentioned that it came out as one of the most enriching experiences for him.
He was vocal about his experiences with Delhi Capitals. He said, "The way I've been taught cricket by [my father] is to take the game on and, again, there's no fear of failure. So getting hit only excites me, and it's the attitude that has made me successful as a spinner and opening batsman. Regardless of whether it's Stoinis, [Shimron] Hetmyer or [Ajinkya] Rahane, they are there to hit and that's their job. The sort of level I'm playing at, and the level T20 cricket is at, if they are hitting me, it's a great result for me."
He continued, "I tell you I was hit for a lot of sixes during the time I was there – over covers, over mid-off and over long-on – but the ratio between the amount that I got hit and bouncing back to getting them out or bowling well, I'd say, I won those battles for someone who hasn't been in that situation before."
He then very clearly summed up the perspective of Marcus Stoinis in hammering the youngster as he said, "I've never bowled to Stoinis before, I didn't even know what to expect, but for him, I'm just a Tom, Dick, or Harry that he's belted around his whole life. So, if you look at it that way, it's not really anything technical, but if you have the skill and talent and are putting in the yards, it simply becomes a mental thing of wanting to stay in the contest. It's something that Australians, I feel, generally have – that's their specialty. As a little kid, I was seen as an intense kid back home, but over here it's just what they expect. It's about wanting it like 'I don't care if he hits me for six, I just want to get him out'."
Radhakrishnan also said that being a part of the same dressing room that comprised the likes of Ravichandran Ashwin and Subramaniam Badrinath in the famed TNPL has helped to shape his career and gain a lot of experience.
He said, "When you have these expectations of wanting to get into these environments when you get there, it's not the occasion that is exciting – it's not the fact that 'oh, it's the IPL' – but the fact that the IPL has the best cricketers and I know I can become the best one day."
He continued, "I wasn't intimidated by Stoinis or someone like that, but I was intrigued by the way he batted."
He continued the conversation stating, "With every experience I've had, I've just got better – watching Subramaniam Badrinath play in the TNPL, running out drinks to him and listening to what his game plans were, and sharing a dressing room with Ashwin at the TNPL and also at Delhi Capitals and now to be playing for Tasmania."
Nivethan also said, "At Tasmania, it's not just a cricket thing. It's learning about people because I'm sharing facilities and rooms and living with Tim Paine. I'm playing on PS4 with Tim – like I know his competitiveness is just not a façade for the TV. He wants to win everything and these sorts of things excite me."
Though ambidextrous abilities are a black swan event in any sport, the sub-continent has conjured a few shining names like Kamindu Mendis of Sri Lanka, Pakistan's Yasir Jan and India's Akshay Karnewar.
However, Australian cricket is still alien to this talent and the solitary bowler who can use both her hands while bowling has been Jemma Barsby. She is currently a part of the Perth Scorchers and South Australian cricket team.
He was heard citing, "There's a method to what the Australians do, but the method is never technical. You see it with their cricket – there's never any right or wrong – and as long as it works, it works."
Nivethan continued, "But the one thing is they aren't as spin-oriented as India. So, awareness about these things would be slightly lower. Even in 2013 in India, bowling with two hands was quite unheard of. As I got older and started making representative sides in Australia, Under-13, Under-14 and Under-15, it started getting cricketing validity, with various cricketing heads having seen me do it with control."
Radhakrishnan has also mentioned that there are times when even he is being looked at as a greenhorn but he has been in the circuit long enough to learn that it is just cacophony.
He was once again heard quoting, "Even last year, I was like right-arm over and left-arm around, there are officials who look back at me for a few seconds and stare at me. You get all these reactions."
He concluded by saying, "There are guys who get excited at it and sort of stop the game for a two-minute chat and there are opponent batsmen who go: 'wow mate, that's so cool'. Some umpires think it's weird, not really approving, but the way I've dealt with it is whether it's positive or negative, I don't take it to my head, especially in the middle of a match. It goes in one ear and goes out through the other – or I never let it go in at all. Once you start listening to all that chirp, it can be dangerous."
Radhakrishnan was offered a contract by New South Wales but the youngster has chosen to venture to Tasmania in order to locate greener pastures that can be a key step towards shaping up his career.