Indian batting superstar Virat Kohli is one of the most loved and popular sportspersons around the world. He is the only Indian to rank as the highest-paid athlete in the world on the Forbes list. Besides receiving a hefty paycheck from BCCI and his IPL franchise Royal Challengers Bangalore, Virat is also a good businessman.
He also has a deep interest in business and his business ventures are spread across the country. Apart from owning many brands such as WROGN, Kohli is counted among the investors of several startups. He has invested in many startups related to different sectors like health, insurance, and tour and travel.
But do you know that Kohli and billionaire Sanjiv Goenka are also business partners?
Yes, Kohli and Goenka have been partnering on several business ventures since 2017. Kohli and Goenka first came together at the launch of the inaugural edition of the Indian Sports Honours, which was founded along with the Virat Kohli Foundation in the year 2017, and then they held a celebrity golf tournament later in the same year.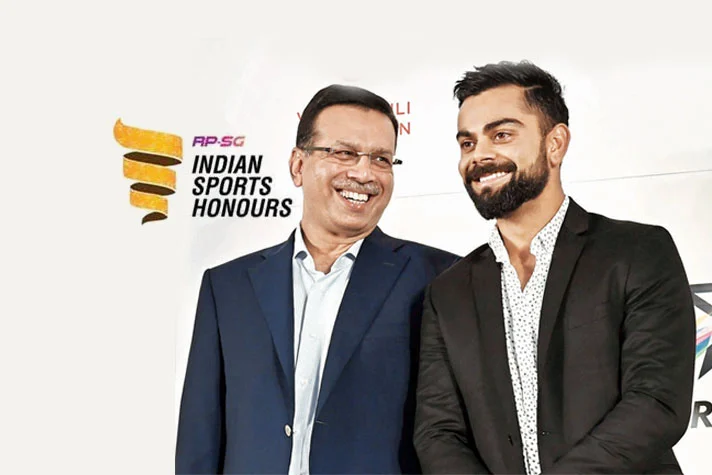 Virat has also been the brand ambassador of the RP-SG snacking product Too Yumm since 2018 and his popularity has played an instrumental role in the product's success over the years. Too Yumm is a popular snacking brand headed by Sanjiv Goenka's RP SG Group. It has an asset base of nearly Rs 50,000 crore and steady revenue of Rs 35,451 crore.
Initially, the Goenkas had roped in Kohli as their health ambassador for a period of mere two years but he is still active According to the brand's marketing team head, to date, the product has reached approximately 28 million audiences.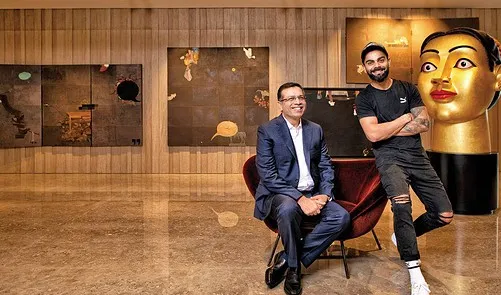 Everything you need to know about Sanjiv Goenka and his business:
Sanjiv Goenka is the business partner of Virat Kohli, however, he himself is an owner of a multi-billion dollar company called the RP Sanjiv Goenka Group. This group is spread across several industries including power, energy, FMCG, media and entertainment, and education.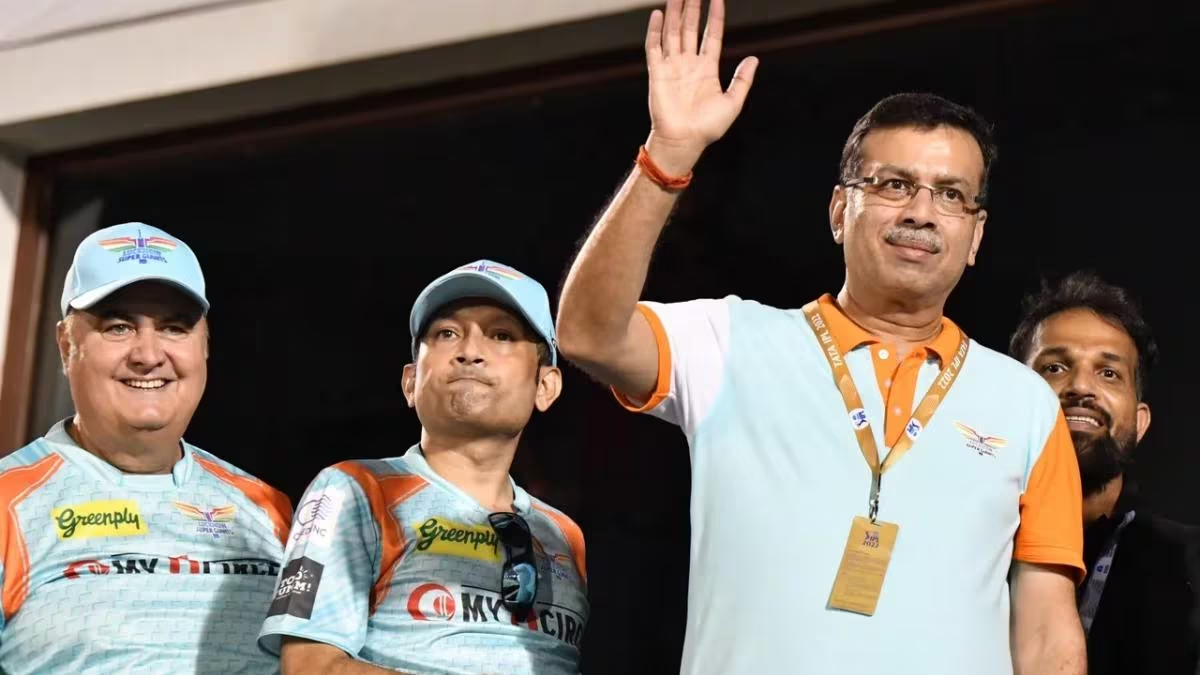 As of 2023, the revenue of RPSG Group stands at over USD 4.3 billion (INR 35,451 crore). As per Forbes, Sanjiv's individual net worth stands at over USD 2.2 billion, which comes out to Rs 17,300 crore.
Interestingly, Sanjiv Goenka is also the owner of the IPL franchise Lucknow Super Giants, which his company bought for Rs 7090 crore, making it one of the most valued IPL teams out of all the franchises.