2 Captaincy Mistakes Sanju Samson Made In Loss vs SRH:  It was another classic last-ball thriller that the IPL produced which saw Sunrisers Hyderabad chase down the target of 215 against Rajasthan Royals and remain alive in the playoff race.
The match had come down to 5 runs needed off the last ball. Sandeep Sharma had Abdul Samad caught at long-off to win RR the game, however, it was called a no-ball; on the last ball, again, Samad smashed a six down the ground to cap off a stunning victory.
Rajasthan Royals skipper Sanju Samson was rendered almost speechless for his team losing another game – after a similar loss to MI at the Wankhede – after putting up over 210 runs on the board.
"This is what IPL gives you, matches like these makes the IPL special. You can never, never, never feel like you have won the game," a resigned-looking Sanju Samson said.
However, there were a couple of things that even Sanju Samson could have done in a better way which perhaps would have increased the chances of his team winning the match.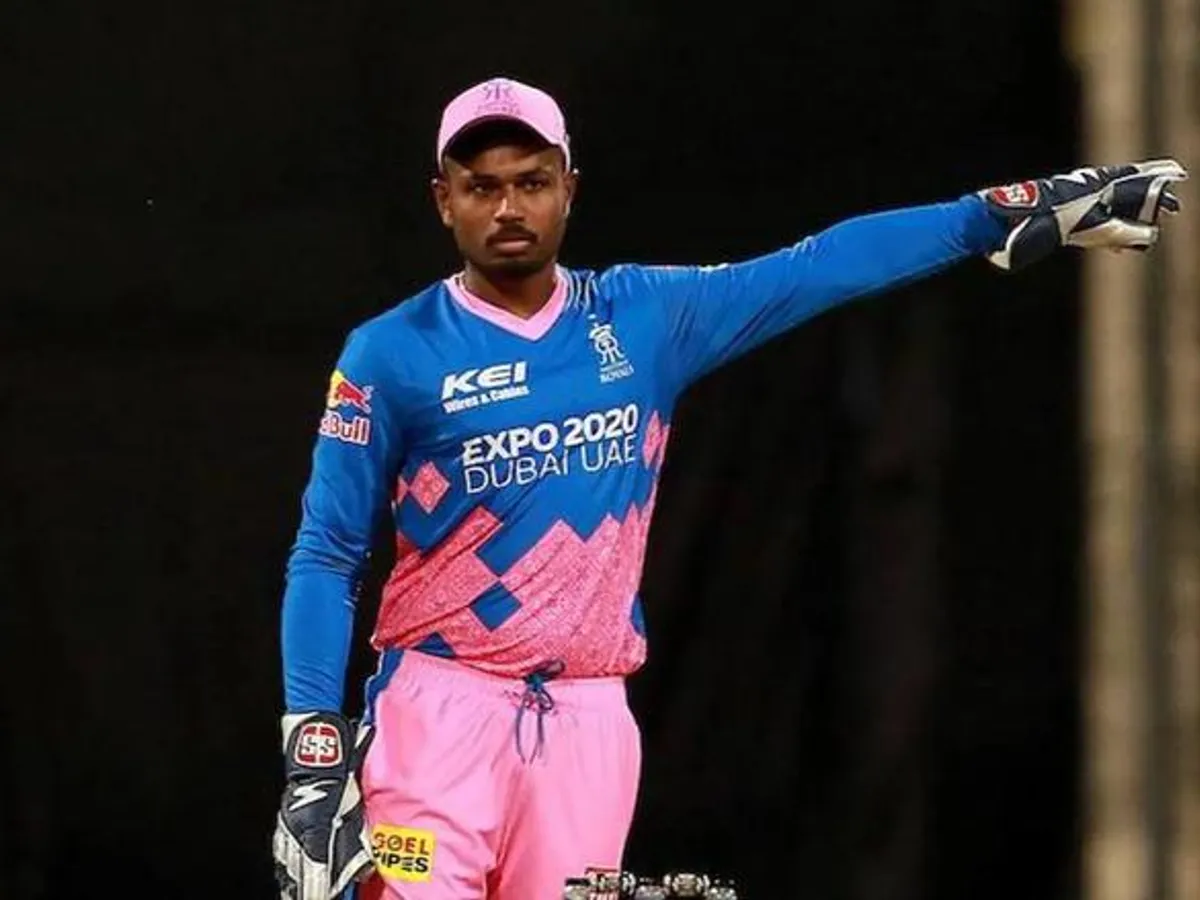 Here are 2 mistakes Sanju Samson and RR made in their loss vs SRH:
Introducing Impact Player very late and not much clarity over who they will use as Impact Player
RR had started the match with three overseas players – Buttler, Root, and Hetmyer – so they were likely to bring in either Zampa, Holder, or McCoy as Impact Player. However, it seems like even RR weren't really sure who they would bring in as they had named 3 overseas players in substitutes.
Since Holder was dropped after getting a 3-six spanking from Tim David, he was unlikely to get the nod this time while defending; with the pitch being a batting-friendly one and little help for spinners, Zampa also was ruled out of contention. So Obed McCoy was decided as the Impact Player.
However, he came on very late – McCoy replaced Ashwin whose last over was the 13th over. It's really difficult for a bowler to just come on the field and bowl in the death overs. What RR could/should have done is introduce McCoy when SRH came to bat replacing Jaiswal on the field instead of waiting for Ashwin to finish his quota of 4 overs. Ashwin is a weaker fielder than Jaiswal so Ashwin was replaced with McCoy but that doesn't seem a right way to introduce a bowler and ask him to bowl straightaway when the batting team is looking to launch every ball out of the park.
Not a wise choice to bowl Kuldip Yadav the 19th over
McCoy bowled only 1 over – the 17th and conceded 13 runs, which also included a dropped catch from skipper Sanju Samson of Rahul Tripathi.
But after the 18th over from Chahal, in which two wickets fell, it seemed the match is in Royals' pocket now with 41 needed off 12 balls. The general rule says that your best death bowler bowls the 19th over. For that, Samson should have picked either Sandeep or McCoy to bowl the 19th, but he went with young, uncapped Kuldip Yadav.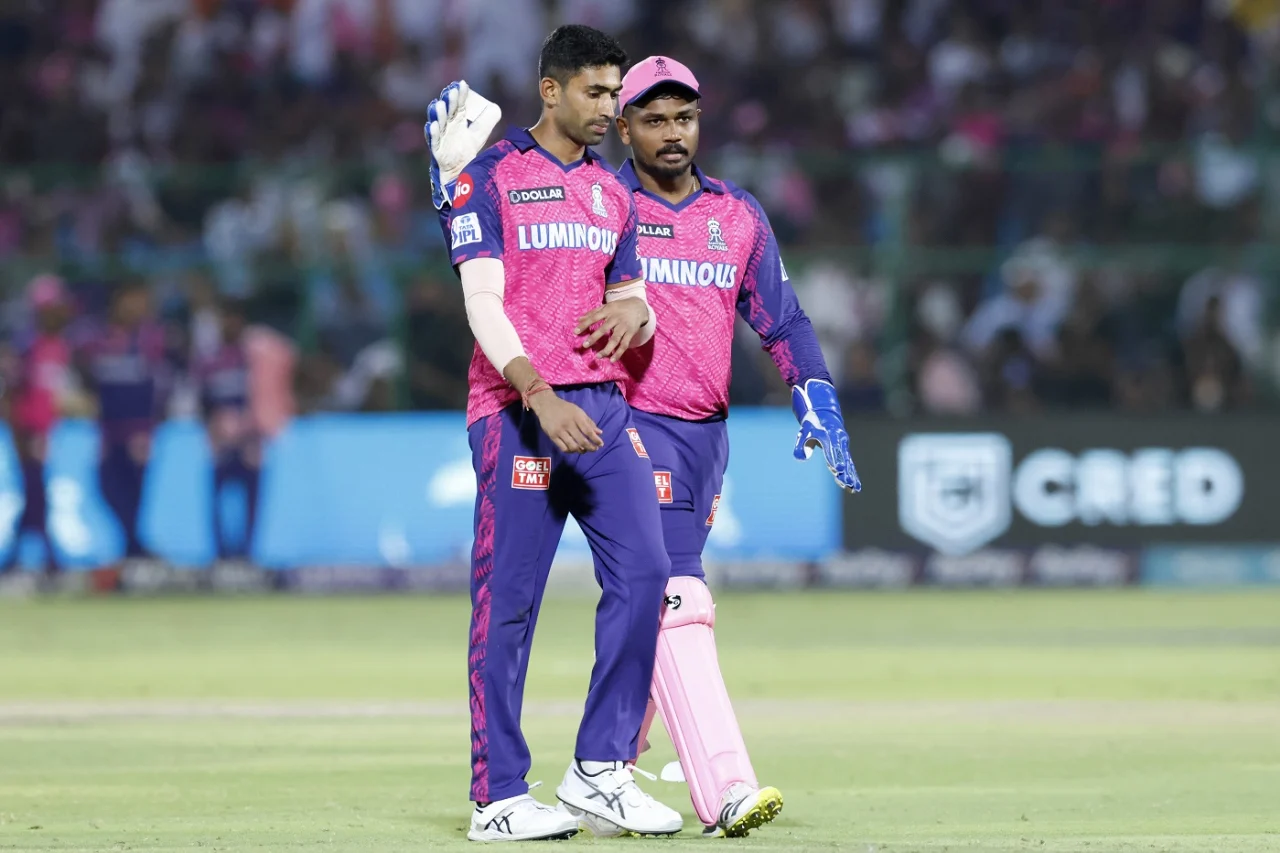 Glenn Phillips lined up the inexperienced Indian pacer and smoked him for 3 sixes and a 4 to bring down the equation in SRH's alley and despite getting out in that over, he had made a big impact and brought SRH back in the game.
Both McCoy and Sandeep are lot more experienced than Kuldip Yadav in death overs; Sandeep had down well against Dhoni and Jadeja earlier this season and McCoy was brought on as Impact Player specifically to bowl in this phase. But Sanju Samson, for some unknown reason went with Kuldip who got clattered for 24 runs. That over, and the mistake from Sanju Samson, played a major role in costing RR the game. We had already seen what happened with Yash Dayal, another young, uncapped Indian pacer, under the pressure of defending a total.
Now, we are not saying that McCoy or Sandeep certainly would have conceded fewer than the 24 runs Kuldip did, but as captain, Sanju Samson should have played his best percentages and should have used his resources well. What has made captains like MS Dhoni and Rohit Sharma so successful in this fickle format is not all luck and just their bowlers' strengths, but also how they use them; how they play their percentages in the best possible manner. Sanju Samson failed to give himself the best chance of winning last night with his late decision of going with Kuldip over McCoy and Sandeep for the 19th over.