The cricketing world is abuzz with anticipation. The 2023 ODI World Cup looms on the horizon, slated to start October 5. England and New Zealand, the 2019 finalists, will open the tournament at the Narendra Modi Stadium. Interestingly, this venue will also host the grand finale on November 19.
Flashback to 2019: England clinched the World Cup title. New Zealand, after a heart-wrenching final at Lord's, stood as the deserving runners-up. As this year's mega event nears, the atmosphere is electric. Fans and pundits alike speculate about possible finalists and knockout contenders.
India-New Zealand World Cup Final Predicted; Mitchell McClenaghan Responds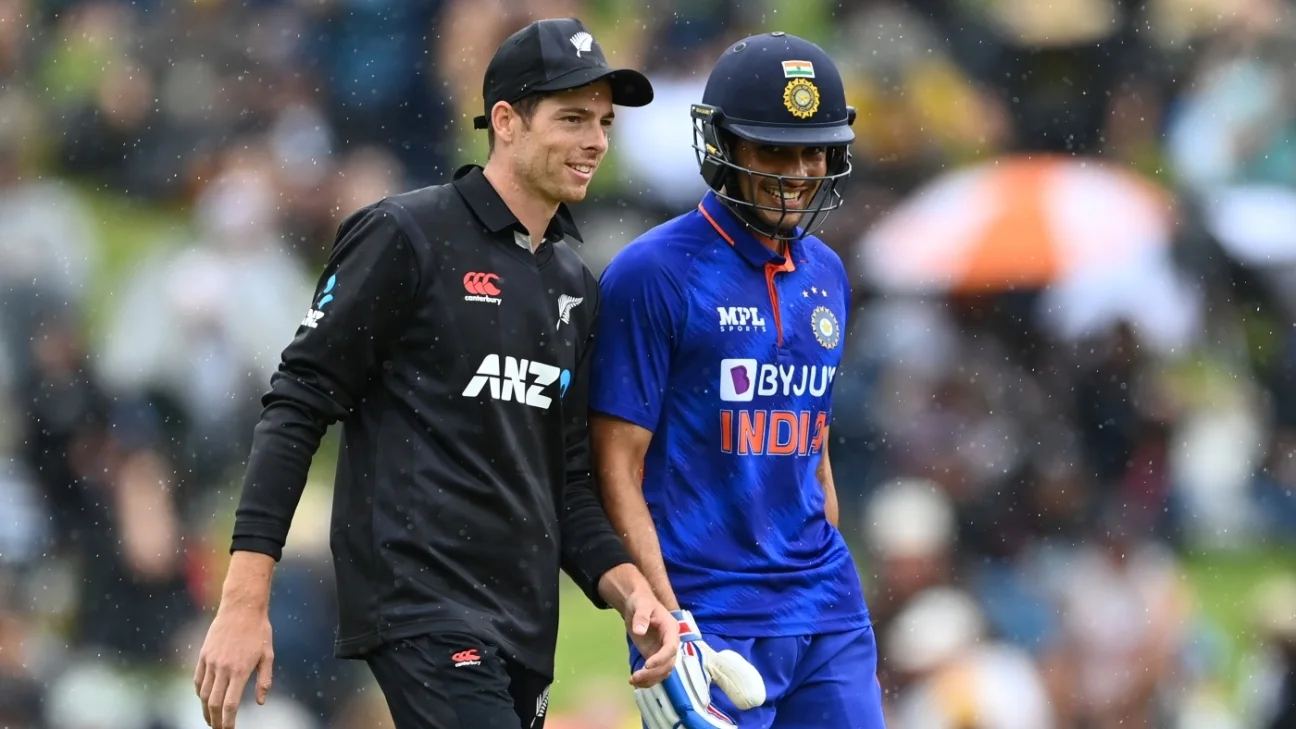 In this whirlpool of predictions, a fan took to platform X. Their bold prediction: an India vs. New Zealand final. Mitchell McClenaghan, the sidelined New Zealand pacer, promptly responded. His faith in the Blackcaps remained unwavering, as he proclaimed, "Blackcaps will be there." Yet, his silence on India's prospects spoke volumes.
Blackcaps will be there ☺️

— Mitchell McClenaghan (@Mitch_Savage) August 11, 2023
Delving deeper into New Zealand's preparations, there's exciting news. Trent Boult is making his grand return to international cricket. Named for the ODI squad against England, Boult's inclusion is making headlines. After a year-long hiatus, the 34-year-old seamer is back. He's on the roster for the 15-man team facing England in September, just before the World Cup.
Meanwhile, India is also gearing up impressively. Fresh from their 2-1 ODI series victory against West Indies, their momentum is palpable. Their cricket journey continues as they are engrossed in a five-match T20I series against the same Caribbean opponent.
YOU MAY ALSO READ: 3 Greatest No. 4 Batsmen India Have Produced In ODI Cricket
The build-up to the 2023 ODI World Cup is filled with predictions, excitement, and team preparations. While fans bet on their favourite finalists, players like McClenaghan remain steadfast in their loyalty. With the return of seasoned players like Boult and India's impressive recent performance, the stage is set for a thrilling contest. Only time will reveal if the India-New Zealand final prediction holds, but one thing is certain: cricket lovers worldwide are in for a treat.