Afghanistan's Mohammad Shahzad is one of themes entertaining and exciting batsmen in the world. He plays the game with a lot of swagger and this is why cricket fans in India and across the world love watching him to bat. Shahzad also received the ICC Associate and Affiliate Cricketer of the year award in 2016.
Mohammad Shahzad, who is one of the biggest cricket stars in Afghanistan, idolises India's legend MS Dhoni. Time and again, Shahzad has said that he wants to bat and keep like MS Dhoni. In fact, he also plays the 'helicopter shot' which is MS Dhoni's 'trademark' shot, and he plays it very great efficiency.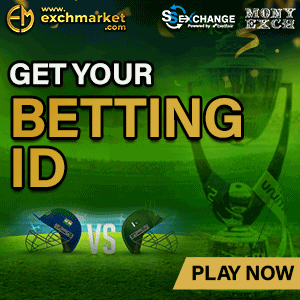 Mohammad Shahzad is a very popular player because his own style and appearance on the field which is liked by fans in Afghanistan and across the world. He is a very aggressive batsman and, sometimes, plays shots that can only be played by him.
Soon, Afghanistan will play their first ever Test match, against India. There is a huge excitement among Afghanistan cricket fans for their maiden Test. Ahead of the Test, Mohammad Shahzad spoke to Times of India and shared secrets about his friendship with his idol MS Dhoni.
"I try to hit it like MS Dhoni. It is always nice to catch up with the Indian cricketers. They are very warm. I have always looked up to Dhoni and now I have the pleasure of knowing him. I have played against India three-four times and after the match gets over, I have dropped in at Dhoni's room and chatted for hours," Mohammad Shahzad said in an interview to Times of India (TOI).
"He usually asks me 'what's happening in Afghanistan' and at my home. We don't tend to talk a lot about wicket-keeping and batting, it is just regular stuff about life. His room is always open for a chat but yes, it is tough to reach him on his mobile number" he stated.
Mohammad Shahzad also named Shikhar Dhawan and Suresh Raina as "very warm people" who are always ready to help their opponents.