Former New Zealand fast bowler and now a commentator Simon Doull reckons Mohammed Shami has cemented his place in the Indian team for the remainder of their matches in the ongoing World Cup 2023.
After being on the bench for India's first four matches, as India opted for batting depth in Shardul Thakur, Shami got to play his first game of the tournament due to Hardik Pandya's injury. He picked up a five-wicket haul against New Zealand.
With Hardik still sidelined, Shami played against England as well and produced a thrillingly dominating performance to pick a 4-wicket haul as India bowled England out for only 129 and won by 100 runs.
Mohammed Shami now has 40 wickets in only 13 ODI World Cup matches. Among the bowlers who have taken at least 20 wickets in the ODI World Cup, Shami's strike rate of only 16.9 is the best of all.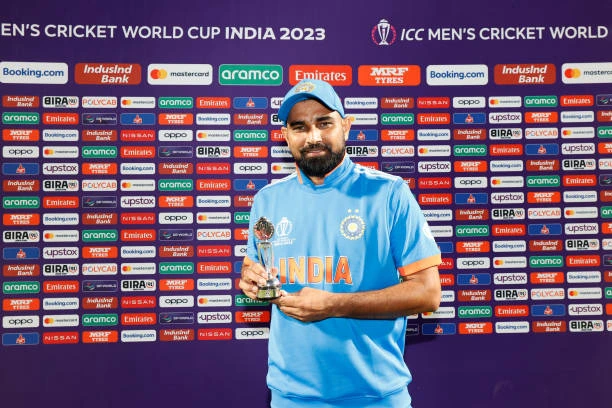 I think Mohammed Shami is an absolute gun: Simon Doull
Here's The Video:
View this post on Instagram
Speaking with the ICC after India's big win over England in Lucknow, Simon Doull lavished rich praises on Mohammed Shami and his beautiful, upright, perfect seam presentation that has now become folklore among fans and commentators.
"I love Mohammed Shami. It's not the first time for Mohammed Shami. He gets left out of the team and comes back and puts in a performance. I absolutely love the way he bowls that seam-up is one of the best seam presentations in all of cricket," said Doull.
Even when Hardik Pandya comes back, Doull feels, Shami should be retained in the playing XI, if that even means sacrificing some batting depth that Shardul Thakur offers.
"I think he is an absolute gun and he has probably played his way into the side a bit more permanently now. Can India cope with five bowlers without Hardik Pandya? Sure they can," Doull added.
India are now at the top of the points table with 6 wins in 6 games. They next face Sri Lanka in Mumbai.