India seamer Mohammed Siraj reclaimed the number 1 Men's ODI bowlers ranking when the latest ICC men's rankings were announced on Wednesday.
This is the second time that Siraj has climbed to the top of the ODI bowlers ranking. He had gained the numero uno spot after the Asia Cup 2023 final where he blew Sri Lanka away with a 6-fer.
Mohammed Siraj then slipped from 1st to 3rd, with Josh Hazlewood and Shaheen Afridi becoming the number 1 bowlers one after another during the World Cup 2023 with Siraj's performances dipping.
However, the India seamer got back his mojo in recent games with 4 wickets in his last 2 games and maintained a very good economy. Shaheen Afridi and Hazlewood have been ordinary in their recent outings, allowing Siraj to take the number 1 position for the second time in his career.
In an interview with the ICC, Mohammed Siraj said that he doesn't look or think at the rankings, and simply wants to win games for India, that's his motivation. Fans perceived this as an indirect dig at Shaheen Afridi, who had talked at length about himself after becoming the number 1 bowler.
Siraj said: "To be honest, I was No. 1 for some time and since then I have also been up and down the rankings. So this number doesn't really matter to me. The goal is to help India win the World Cup. I just hope that my performance helps the team achieve that goal."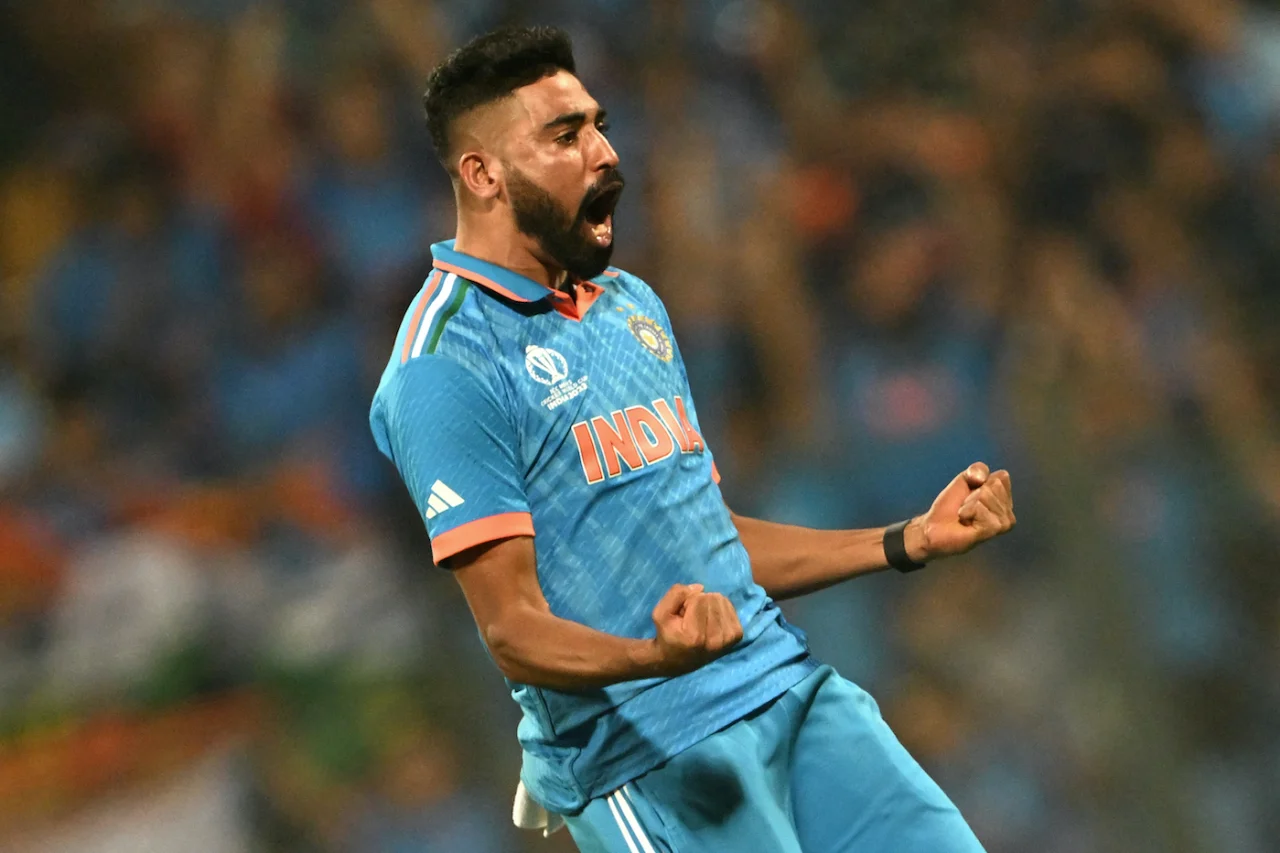 Feel proud to be a part of this team: Mohammed Siraj
Mohammed Siraj is the third-leading wicket-taker in ODIs in 2023, and the leading among pace bowlers with 40 wickets in 21 innings.
India have 8 wins in 8 games with Siraj, Shami, and Bumrah hunting in a pack. India have bowled their oppositions out for less than 130 in the last three games. Siraj is certainly enjoying his time in this side.
"I feel proud to be a part of this team where everyone is giving such a performance in the World Cup. I just hope that we continue to give performances in the upcoming important matches as a team and as a bowling unit. Very happy with this unit," the pacer added.