Mohammed Siraj who rose to fame in the IPL playing for Sunrisers Hyderabad has finally made it to the Indian team. When the selectors announced the T20 squad of India for the 3 match series against the Blackcaps, the 23 year old pacer too got a berth.
This is no less than a beautiful dream come true for the young lad whose father is an auto driver.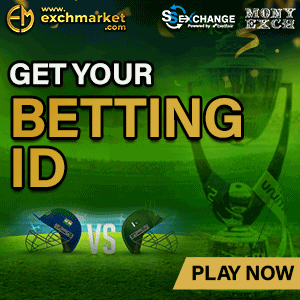 As Siraj realised that his dream to don the Indian jersey has finally come true he is all ecstatic about it. The young gun is all praises for Ashish Nehra and Rahul Dravid to whom Shiraz credits all of success.
The pacer is amply thankful to Ashish Nehra and Dravid for propelling his flight to success. He has profound credits to give to 'Nehra Ji' for his selection in the national team.
Mohammed Siraj as we know comes from a very humble background where dreaming big does not often make much sense. But his conviction and hard work made sure that his dreams do not get lost in the crowd and his family would surely be very proud of him.
In an interview he opened out his heart and talked about how Ashish Nehra has helped him across dimensions. He also talked about his financial conditions before getting an IPL contract, the reaction of his parents and also his future aspirations.
ALL PRIASE FOR ASHISH NEHRA
"I have played with Nehra bhai at Sunrisers Hyderabad in the IPL 2017. He has given me a lot of tips during net sessions. The tips helped me improve my game a lot, he never made me feel that he was a player who has played 20 years of cricket. He treated me like a younger brother. He told me how to fool a batsman with variations," Mohammed Siraf was quoted as saying by NDTV.com.
Mohammed Siraj recalled how playing alongside Nehra in the IPL made him grow as a cricketer.
He remembered how the amply experienced Ashish Nehra taught him how to grip the ball better and how he always told him that he must pay heed to the batsman's footwork to alter his line and length accordingly. He in the interview talked about how Ashish Nehra walked up to him and told him, "BALL AISE PAKAD AUR AISE DAAL"
"Ball aise pakad, aur aise daal. Batsmen ke footwork ko dhyaan se dekh aur fir line aur length change kario. His pep talk has helped me take my game to the next level. He has told me how to read a batsman's mind," Mohammed Siraj further added.
He also lauded Ashish Nehra for his two decade career which is all set to come to a grand farewell at the Kotla on November 1 when India takes on the visitors for the first T20. He also expressed aspirations to be in the playing 11 when "Nehra Ji' plays his last game. The most interesting revelation he made was the fact that Virat Kohli is his favourite captain.
"It needs a lot to serve 20 years to cricket. Nehra has done it. He is a legend. He deserves a fitting farewell. I am not sure whether I will play in the opening T20I or not, but If I will get a chance, it is going to be a very big moment for me. First donning India colours and sharing the same field with my favourite captain Virat Kohli and Nehra," Siraj said.
RAHUL DRAVID IS AN EXCEPTIONAL COACH
Mohammed Siraj also expressed gratitude towards Rahul Dravid for his immaculate coaching skills. Rahul Dravid is the coach of 'India A' and Shiraz has been a part of 'India A' under the supreme guidance of the wall. Shiraz in the interview told that Rahul Dravid always backed him and asked him to maintain his bowling style.
Rahul Dravid told him that he would surely get better with time and he must not experiment much with his bowling style and run up to make sure that success walks his way.
Clearly, Dravid's guidance came vitally handy has the young boy is all set to don the Team India jersey and share the dressing room with his favourite captain.
"Just like his batting, he is an excellent coach too. He told me one thing — not to experiment with my bowling style and run-up. He said, bowl as you have been doing and you will improve automatically with time," Mohammed Siraj said.