Test cricket is not a light-hearted business. Taking wickets in Test cricket at regular intervals is one of the most difficult challenges. Albeit achieving a momentary feat of 400 wickets is not a bed of roses, there are a few who achieved this phenomenal feat, despite the hiccups prevailing in his way.
Here's a list of four players who wrested this coup with having the most five-wicket hauls.
1. Richard Hadlee-(34 five-wicket hauls) :
The Kiwi legend Sir Richard Hadlee was one of the finest all-rounders in the history of Test Cricket. Believe it, this Kiwi fast pacer ruled the red-ball cricket for 17 years with his intricate bowling skills, who carried New-Zealand's bowling on his shoulders.
Richard Hadlee was the first-ever bowler in red-ball Cricket history to bag this illustrious milestone of scalping 400 wickets in just 80 games. He had a flair of competence in bowling accurate lengths, and his variance in pace sets him apart from his contemporaries. He achieved this 400 wickets mark against India at Christchurch in the year 1990. He owes the record of having the most five-wicket hauls while reaching the 400 mark with 34 five-wicket hauls to his name.
2. Muttiah Muralitharan – (34 five-wicket hauls) :
Wickets galore in class and this resplendent spinner of Sri Lanka will be known for ages. Be it for any format of Cricket, this mighty Murali makes his way in. His contribution to red-ball Cricket was immense. The legendary Sri Lankan spinner reached 400 Test wickets in just 72 games, being the quickest and the youngest to achieve this monumental feat. At the very young age of 29, Muralitharan registered figures of 5/67 against Zimbabwe in his 72nd test match, scalping his 34th five-wicket haul.
Murali was a stellar cog for the Lankan team in all forms of cricket. His accurate variations, the sheer perspicacity in turning the ball outclassed world-class batsmen many times. Many even now regard him as the silent-assassin. He has scalped a total of 800 wickets in 133 games, having an amazing 67 five-wicket hauls to his name.
3. Rangana Herath (34 Five-wicket hauls) :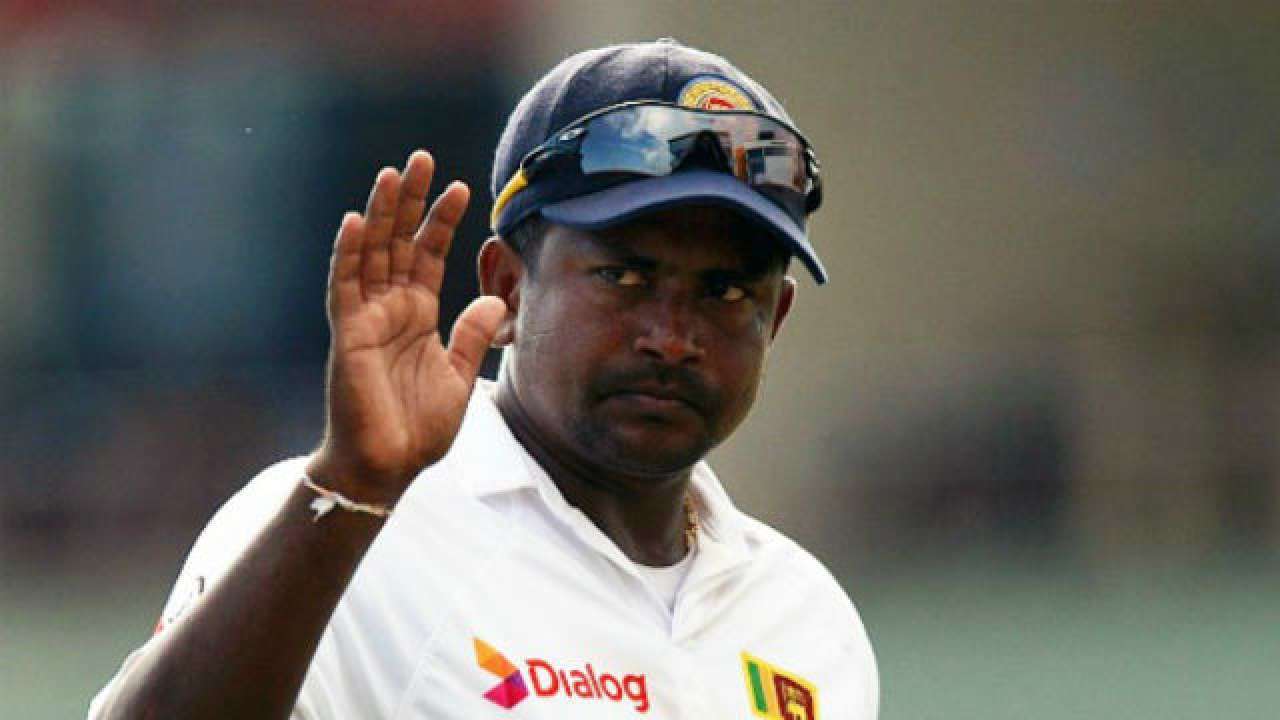 Rangana Herath, a specialist left-arm spinner from Sri Lanka, has been a consistent performer for the Lions in the red-ball cricket for years. Due to Murali's presence, he didn't get featured in the early decades. Post Murali's retirement, Rangana Herath has taken the Sri-Lankans bowling on his shoulders. Since then Herath has been Sri Lanka's go-to bowler. His ceaseless ability to notch-up spot-on deliveries, with the variance and flight that has made him a potent force to the side.
The left-arm spinner has grabbed 34 5-wicket hauls and mustered a tally of 433 wickets in his 80 outings. The left-arm spinner continued his fantastic form and even captained the Sri Lankan team many times.
4. Ravichandran Ashwin (29 Five-wicket hauls) :
Without any qualms, Ravi Ashwin can be claimed as one of the best off-spinners of all time. To Be it for any challenge in red-ball cricket, Ashwin has been regarded as India's greatest match-winners ever.
The wily spinner of India reached 400 Test wickets in only his 77th Test against England on February 25th 2021. It was a moment of joy to behold for Ravichandran Ashwin as he became the fastest Indian bowler to reach 400 Test wickets mark, having 29 five-wicket hauls to his name.
With a Spellbinding average of 24.95, Ashwin continues to be a pillar of strength for the Men in blue, given his rich quality of variance and the relentless precision of his bowling.