India versus Australia has been one of the fiercest rivalries in modern-day cricket, especially in the longest format of the game. The Border-Gavaskar Trophy as it is called has produced some iconic Test matches where some world-class individuals have stepped up and delivered for their team when they needed it the most. While there have been many great batsmen who have graced the game from both the cricket-loving nations, there have been some great bowlers too who have had the wood over the opposition especially during the Border-Gavaskar Trophy. Here are the players with the most five-wicket hauls in the Border-Gavaskar Trophy.
Most Five-wicket hauls in Border-Gavaskar Trophy
Anil Kumble – 10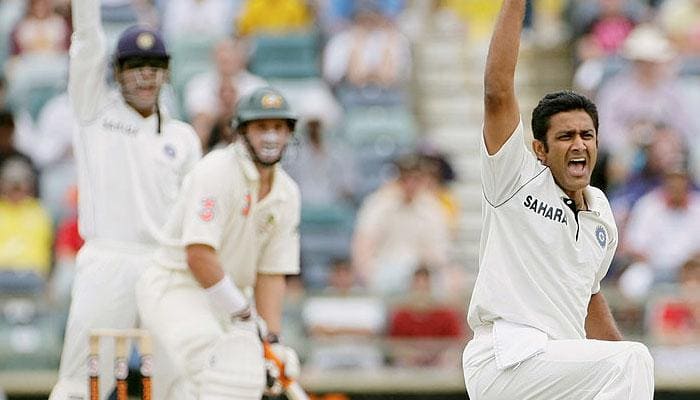 One of the finest wrist-spinners India ever produced, Anil Kumble deservedly makes the top of this list, having taken 10 five-wicket hauls in the Border-Gavaskar Trophy. Kumble at times was the one-man-army for India with the ball where he used to turn the game on its head. He was a part of 20 Tests that India played against Australia, picking up a staggering 111 wickets at a decent average of 30.32, with best figures of 8/141 in an innings. Apart from the 10 five-wicket hauls, he also has 2 10-wicket hauls to his name and still holds the record of India's highest wicket-taker.
2. Nathan Lyon – 7
Nathan Lyon has been regarded as one of the best finger-spinners to have ever played Test cricket, thanks to his unbelievable record in Tests for Australia. However, he always kept his A-game ready against India and playing against them brought out the best in him. In the 18 Tests that he has played against India, Lyon has picked up 85 wickets at a decent average of 32.60, with his best bowling figures being a staggering 8/50. He also has one 10-wicket haul to his name against India. He will be one of the key men for Australia as India are set to play the Border-Gavaskar Trophy again from December 17.
3. Harbhajan Singh – 7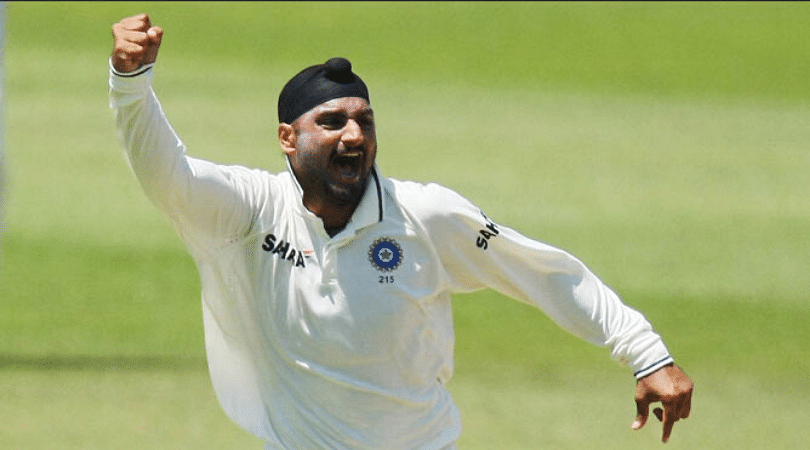 Harbhajan Singh and Anil Kumble formed a lethal spin combination for India in Tests, especially in home conditions. Harbhajan too was at his best when he played against Australia and it was in that famous home series of 2001 against the Aussies that he burst on to the scene and made a name for himself. He played 18 Tests against Australia and picked up 95 wickets with best figures of 8/84 at an average of 29.95 which is even better than Kumble and Lyon. He just took his game to the next lavel in the Border-Gavaskar Trophy as he also picked up 3 10-wicket hauls, going together with his 7 5-wicket hauls.
4. Ravichandran Ashwin – 5
Ravichandran Ashwin seems to have taken the baton of spin bowling from the likes of Harbhajan and Kumble and has gone on to become one of India's modern-day greats in Test match cricket. Although he hasn't been able to make much of an impact in away conditions, he has been an undisputed king in home conditions. Ashwin has played 15 Tests so far in the Border-Gavaskar Trophy and has picked 77 wickets at an average of 31.89 with his best figures being 7/103. He also has one 10-wicket haul to go with his fiv3 5-wicket hauls. It will be interesting to see who will India choose as their first-choice spinner against Australia in the upcoming Border-Gavaskar Trophy with both Ashwin and Ravindra Jadeja being in fine form for India in red-ball cricket of late.