Although Cricket has evolved a lot over the years, the individual performances still hold great value in any format. Teams desire to have players who can deliver in tough situations and guide their team to victory singlehandedly. In return, they get a special mention after the game in the form of Man of the Match award.
Over the years, we have been witnessed a lot of match-winners for different sides. Not just batsmen, the bowlers too have often come to the rescue and helped their side win games. Since the advent of cricket, every team had at least one player who had in him to turn the fortunes with his exceptional match-winning abilities.
On that note, here's a look at 4 players who have won most ODI Man of the Match awards in a decade:
Sachin Tendulkar: 36 (1991-2000)
Legendary batsman, Sachin Tendulkar's rise in international cricket began in the 1990s. While a lot of players such as Sanath Jayasuriya, Brian Lara and Saeed Anwar to name a few rose to prominence during this period, Sachin Tendulkar was a notch ahead of everyone.
Between 1990 and 2000, Sachin Tendulkar played 228 ODIs for India, scoring 8571 runs at an average of 43.07 and a strike rate of 86.81. He notched as many as 24 centuries in ODIs during that period.
As far as his Test performance was concerned, he compiled 5626 runs in 69 matches at an average of 58.
Sachin Tendulkar also won the most number of Man of the Match awards in ODIs in the 90s. Overall, He earned 36 ODI Man of the Match awards- the most by a batsman in a decade.
2. Virat Kohli: 32 ( 2011-2020)
Virat Kohli is currently hailed as the best batsman of the modern era. His records in international cricket speak for itself. The Indian skipper ruled international cricket in the last decade. He has scored the most number of runs in ODIs in the last decade. In 227 ODIs, he scored 11, 125 runs at an average of 60.79 and a strike rate of 94.11. Besides, he was the third-highest run-scorer in Tests. He compiled 7202 runs in 85 Tests at an average of 54.97.
Virat Kohli has earned the most number of Man of the Match awards (32) in ODIs between 2010 and 2020. Furthermore, he compiled 42 ODI centuries during this period as well.
3. Sir Viv Richards: 25 (1981-1990)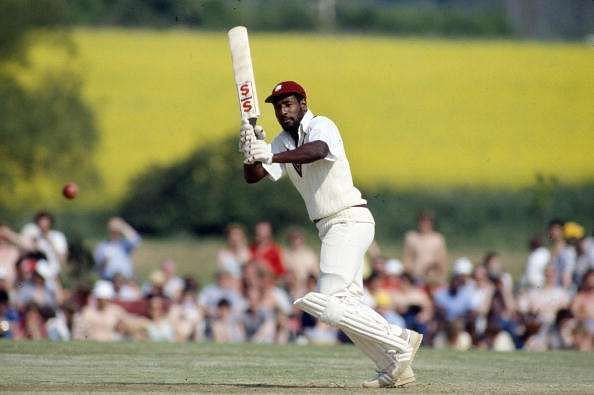 Legendary West Indies batsman, Sir Vivian Richards sits third in the elite list. The former West Indies skipper showed his cricketing prowess in the 1970s. He was the second-highest run-getter in ODIs in the 1980s. In Tests, he has 5113 runs to his name in 81 Tests at an average of 49.16.
With 25 Man of the Match awards, he topped the chart of most MOM awards in ODIs in the 1990s.
4. Sanath Jayasuriya: 25 ( 2001-2010)
Legendary batsmen such as Ricky Ponting, Sachin Tendulkar and Kumar Sangakkara to name a few dominated the 2000s. However, it was Sanath Jayasuriya who played one of the most impactful knocks and earned the most MOM awards in ODI cricket.
Between 2001 and 2010, he amassed 25 ODI Man of the Match awards – the most by any player during that period. Add to that, he scored 8305 runs in ODIs and 4222 runs in Tests at an average of 35.79 and 38.73 respectively.