We say that former Indian captain and one of the greatest players in the history of the game, MS Dhoni, is a very cool and calm cricketer who never or very rarely shows his emotions on the field. But, we have a little surprising news for you.
Over the years, we have seen MS Dhoni lead India in the most dignified manner on the field. As captain, he has achieved almost everything that was there to be won and this is the reason why Indian cricket fans give him so much love and respect every time he steps on the field, even after stepping down from captaincy.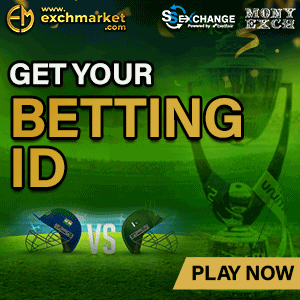 MS Dhoni has achieved many great things on a cricket field, but his biggest achievement is leading India to a glorious victory in the ICC Cricket World Cup 2011. It was a moment when the entire nation got together and cried, smiled, laughed and celebrated with the team. It was a moment that made MS Dhoni a legend, in fact, more than a legend.
One of India's most popular journalists Rajdeep Sardesai has written a book on Indian cricket titled 'Democracy XI'. It is a very well researched and written book that reveals many unknown stories from some of the greatest captains and cricketers Indian cricket has ever produced. From Late Tiger Pataudi to Virat Kohli, Rajdeep Sardesai's book talks about some of the lesser known moments and how Indian cricket has transformed over the years. And, it is a must read for Indian cricket fans.
Rajdeep Sardesai interviewed MS Dhoni for his book and the former Indian captain revealed who made him cry after he smashed that unforgettable six at Wankhede stadium. To which, Dhoni replied that when Indian cricketers came out running from the dressing room, everyone started hugging him and congratulated him, but when Harbhajan Singh who was in happy tears, hugged him, he couldn't control his emotions and shed happy tears.
This is what MS Dhoni said:
"Yes, I cried, but the cameras didn't catch it. I was naturally excited but held back the emotions till a tearful Harbhajan hugged me. That's when I got teary-eyed but kept my head down so no one would see me crying," MS Dhoni has been quoted as saying in Rajdeep Sardesai's 'Democracy XI'.
You can order the book here: Democracy XI