MS Dhoni is one of the fastest cricketers in world cricket. Dhoni doesn't have big muscles or six pack abs but he is a natural athlete who has managed to stay fit throughout his long playing career, which is still going strong.
MS Dhoni has a massive army of fans in India and across the world and they consider him as the fastest cricketer on the pitch. In fact, a few days ago, when former Sri Lankan captain and one of the best batsmen in cricket history, Mahela Jayawardene congratulated world's fastest man Usain Bolt after his last professional race, one of MS Dhoni's fan wrote that he is the faster than Usain Bolt.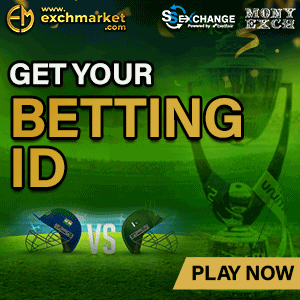 Jayawardene immediately quoted that tweet and wrote "Was Dhoni on his bike?"
Respect @usainbolt ???

— Mahela Jayawardena (@MahelaJay) August 5, 2017
Also respect to @msdhoni who is more faster than bolt

— Swami Ram (@swamiram96) August 7, 2017
Was Dhoni on his bike? ? https://t.co/4G92pBh8yi

— Mahela Jayawardena (@MahelaJay) August 7, 2017
This funny tweet by Mahela didn't go down too well with Dhoni fans and they kept sending him messages that Dhoni is faster.
It is a well established fact that Usain Bolt is the fastest man in the world and what he has achieved as a professional racer in unparalleled. Olympics after Olympics, Bolt stunned his opponents with his speed and bagged gold medals.
However, Dhoni isn't that slow that he would have to be on a bike to be anywhere close to Usain Bolt. In his long career, Dhoni has never been run-out due to lack of speed. There have been a few misunderstandings in the middle, but never because of lack of speed.
Recently, MS Dhoni was at the National Cricket Academy to give his fitness test ahead of the ODI and T20I series against Sri Lanka. The squad for both the series will be announced on 13th August and it will be interesting to see who gets rested and who gets picked.
However, MS Dhoni posted a picture on his Facebook account after the completion of all the tests and also gave the timing of his 20 meters run. Check it out here:
Now many fans are claiming on social networking websites that this is an indirect reply to Mahela Jayawardene by MS Dhoni for his "bike" remark.