Ajit Agarkar's suggestion that MS Dhoni should retire from T20I cricket and Indian cricket team management must look at other options sparked a huge controversy on social media. Agarkar, who played cricket with MS Dhoni during the last few years of his international career, said that if MS Dhoni retires from T20I cricket, India will not miss him as a batsman.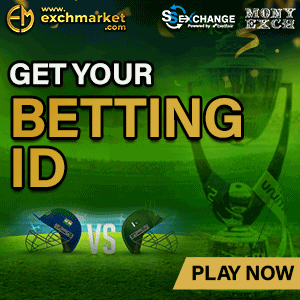 Agarkar also added that transition from one player to another is comparatively easier in T20I cricket and India must start looking for options to replace MS Dhoni in T20I cricket.
This is what Ajit Agarkar had said while speaking to ESPNcricinfo.com:
"I think India must now look at other options, at least in T20Is. In one-day cricket, they seem to be happy with the role that he is playing. When you were the captain of the side, it was different. But just as a batsman, will India miss him, I don't think so. In T20 cricket, it is lot easier to make that transition as there is lot of experience in that team apart from MS Dhoni now," Ajit Agarkar had told ESPNcricinfo.
MS Dhoni is one of the most loved cricketers in India and across the world and Agarkar's comments didn't go down too well with his massive army of fans. Agarkar was trolled by fans on social media and even Virat Kohli and Ravi Shastri backed MS Dhoni and criticised all those who asked for Dhoni's retirement.
This is what Virat Kohli said on MS Dhoni's retirement:
"I don't understand why people are pointing him (Dhoni) out. If I fail as a batsman three times, no one is going to point fingers at me because I am not over 35," Kohli's sarcastic jibe at the post-match media conference was not lost on anyone.
"The guy is fit, he is passing all the tests. He is contributing to the team in every tactical way on the field. With the bat, he did really well against Sri Lanka (away series) and Australia," the skipper reminded everyone," Virat Kohli said during a press conference after the T20I series against New Zealand.
But, the man himself, MS Dhoni has finally broken his silence on his future in Team India. Dhoni said that fans shouldn't hound Agarkar because everybody has his views in life and it should be respected.
"Everybody has views in life and it should be respected," Dhoni was quoted as saying by The Khaleej Times.
Dhoni also said that biggest motivation for him is being part of the Indian cricket team.
"It is representing the country which is the best motivation for me because we play cricket for only a span of time. You can play for one year to 15 years, some play 20 years, but in the life span, let's say you live for 70 years, 10 to 15 years is nothing and that's the only time you can proudly say that I'm representing my country. The biggest motivation is being part of the Indian cricket team."
The former Indian captain added that giving his best is the only thing that matters to him. And, after every match he looks into the mirror and asks himself that did he try his best, and if the answer is yes, he accepts the result.
"I always feel you have to believe in your abilities and out of the 10 games, if you are winning six or seven that way, then it is the right thing to do. And I've always believed in the fact that process is more important than the result, so, I've not thought about the result, I've always thought about what is the right thing to do at that time, when it is 10 runs needed, 14 runs needed or five runs needed. So, I've always been engrossed with the process that I never took that burden of what if the result doesn't go my way. At the end of the day, once the match gets over, if I look into the mirror and honestly say that I tried my best, then I can accept the result," said Dhoni
"It is something that I learnt while playing tennis ball cricket in the roads and gullies of India. It is a difficult one and I used to play it in tennis ball cricket but I realized it is very difficult to implement it in a proper cricket game. The reason being, in tennis ball cricket, when you hit from the toe of the bat, the ball travels a lot but in this you can't and you have to hit the middle part of the bat. So, I did a bit of work on that and eventually it fell into place and I started playing that shot," concluded Dhoni.