MS Dhoni is, arguably, the greatest Indian captain ever. He has won the most number of ICC trophies as Indian captain and also took India to number 1 position in Test cricket. But, his biggest contribution to Indian cricket is the number of players who flourished under his captaincy.
When MS Dhoni was made the captain of Indian cricket team for the first time, he was given a very young side and the mission was to win the inaugural ICC World T20 in 2007, which was held in England. Dhoni, not only led India to victory but also set the platform for the years to come.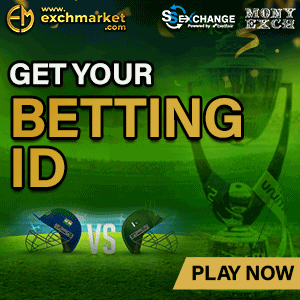 Later, when he was made the captain of Indian cricket team for all three formats of the game, he made a case for backing the youngsters and gave them opportunities to prove their worth. The likes of Rohit Sharma, Virat Kohli, Bhuvneshwar Kumar, Ravindra Jadeja, Ravichandran Ashwin, Jasprit Bumrah and many others give a lot of credit to MS Dhoni for their success.
MS Dhoni is also one of the reluctant cricketers when it comes to grabbing the limelight on the field. Dhoni, throughout his captaincy, preferred to stay away from the centre and allowed youngsters to enjoy the moment every time India won the series.
Recently, MS Dhoni was asked why he used to this during his captaincy, and he gave a reply that will make you respect him, even more. This is what he said:
Quick Read: 5 Reasons Why MS Dhoni is The Most Unselfish Cricketer Ever
"It's just that, if there is any youngster in the team who has performed well in the series and you hand him over the trophy, it works as an appraisal for him. You are appreciating what he has done. It gives them a lot of confidence. At the end of the day, we have won the trophy. It doesn't matter who holds it. But if I hand it over to some youngster and I'm getting benefitted that he could perform better in future by this gesture then it's a win-win situation for us," MS Dhoni said in an interview to Aaj Tak.
Also Read: 5 Things Only A Selfless Cricketer Like MS Dhoni Can Do
Virat Kohli is carrying the tradition forward
India's present captain Virat Kohli has learnt a lot from MS Dhoni. It is true that Virat Kohli always had the leadership abilities as he led India to a memorable victory in the U19 World Cup. Virat, just like Dhoni, stays away from centre and allows youngsters to enjoy the moment and pose for the shutterbugs.