MS Dhoni's retirement is one of the hottest topics of discussions in world cricket. Dhoni is a legend of the game and his fans want him to play for India until the T20 World Cup which is scheduled to take place next year.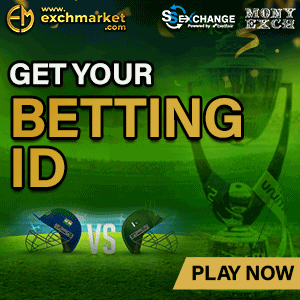 But, there is a section of fans, media, and pundits that believe Dhoni should retire now and Rishabh Pant should be made the first choice wicketkeeper of India. However, MS Dhoni's close friend and business partner Mr. Arun Pandey gave a big statement today and ruled out the possibility of MS Dhoni's retirement anytime soon.
"He (MS Dhoni) has no immediate plans to retire. The constant speculation over the future of a great player like him is unfortunate," Arun Pandey said to PTI.
This should cool down the burning debate at least for some time and will give relief to the massive army of MS Dhoni fans. Here's how Twitterati reacted:
Retirement is like the single in the middle overs that MS hasn't been able to take a call on for a while.

He has done enough, there's nothing left to be done. Better to leave than being pushed out. https://t.co/QxwvMtiWbG

— Nikhil ? (@CricCrazyNIKS) July 19, 2019
Great. If India batting first, let him play as an opener so he consume dot balls as much as he wants. If batting second, send him at the very last just to play the winning shot which he desperately wanted against NZ as well.

— Mustafa (@Mu5tufa) July 19, 2019
https://twitter.com/MunimB/status/1152210575247564800
https://twitter.com/ksulgeee/status/1152216620921774081
https://twitter.com/ksulgeee/status/1152216620921774081