Sri Lankan legend and arguably the best spinner in the history of the game, Muttiah Muralitharan, who is also the highest wicket taker in the history of Test cricket, believes that Ravichandran Ashwin, with whom he shared the Chennai Super Kings dressing room in the Indian Premier League (IPL), is bowling his best at the moment.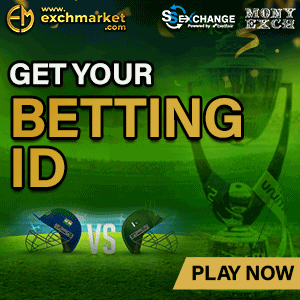 Speaking to Deccan Chronicle, Murali said that Ashwin always had the talent and as the time progresses, he will only get better with experience.
"I have seen Ashwin since my Chennai Super Kings days. He always had the talent. Now, he is getting better with experience," Muralitharan was quoted as saying by Deccan Chronicle.
Talking about MS Dhoni's contribution in Ashwin's career, Murali said that the former Indian captain guided Ashwin the right way, first in IPL and then in international cricket. He also said that Dhoni always believed in him and made a strong case for his selection in national side.
"In a way, IPL helped him gain experience and then Dhoni guided him in the right way. Dhoni believed in Ashwin and brought him to the Indian side. And Ashwin is also a smart cricketer. He is probably bowling his best at the moment," Muralitharan added.
When asked about the upcoming Test series between India and Sri Lanka, Murali said that India are the favourites as Sri Lanka are not playing well. He said that duo of Ravichandran Ashwin and Ravindra Jadeja will do well on the Lanka soil.
"Obviously, India are the favourites. Sri Lanka are not playing well and India can capitalise on that. The spin combo of R. Ashwin and Ravindra Jadeja will do well in Sri Lanka if the hosts decide to roll out turning tracks. The real challenge for India will come in South Africa. The nature of the wickets in South Africa is such that the role of spinners will be minimal," he added.