As the Indian batters grapple hard to make a strong case for themselves in the Test batting order, Rishabh Pant has been the most consistent of the lot. Not only has he brought out a dynamic version of himself but he has shown exemplary aggression in all formats of the game.
It was his remarkable knock in Australia that made India believe that even the best fast bowling attack of the world can be toppled and he personally made it happen by striking the winning shot of the series.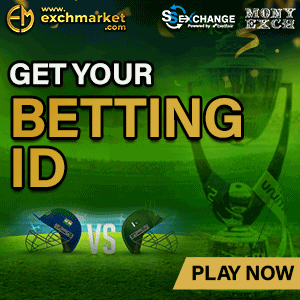 After a shaky start to his career, the young southpaw has come a long way, etching himself into the modern fabric of Indian cricket. Pant has also bagged himself a significant pedestal in the echelons of the Delhi Capitals. Now being the captain of the side, Pant transcended himself to an impressive position in the pantheon of IPL captains.
Under his leadership, the Capitals have done a commendable job as they savour a top position in the rankings of the suspended IPL which will resume in September.
Thanks to the bedazzling personality of Rishabh Pant, he has already started climbing up the rungs of the monetary ladder and is already one of the wealthiest cricketers on the Indian side.
The southpaw has just stepped into his career at a tender age of 23 years and has the major part of his career looming ahead of him. With resonating knock and some extraordinary athleticism, Pant is already on the rise and with time, he will be deluged by endorsements.
Going by the latest reports, Pant's net worth is a staggering Rs 36 crores which is equivalent to USD 5 million. This has come after the blending of his on-field salary and endorsements.
He was recently promoted to Grade A which earns him a whopping Rs 5 crores as his annual salary. He is only behind Virat Kohli, Rohit Sharma and Jasprit Bumrah in the BCCI on-field earnings as the other three are in Grade A plus.
Barring his salary from BCCI, he also earns a salary of Rs 15 crores from Delhi Capitals as he received a hike in 2021 after his retention by the club.
He is also the brand ambassador of The Pant Project, JSW, SG, Adidas and Boost which pays him handsomely. Despite not having a charity of own, Pant actively indulges in helping the needy. During the second wave of Covid, he donated to the Hemkunt Foundation to cop beds and oxygen cylinders for the affected ones.
If he continues with his blitzkrieg, it won't be long before he overtakes reckoning monikers of the sport in the hot pursuit of brilliance.