Former India batsman Wasim Jaffer didn't mince any words and straightaway expressed his opinion that Virat Kohli should have been not out in the first innings of the Delhi Test.
A huge section of the Indian fans agreed with Jaffer's view and heavily trolled umpire Nitin Menon and third umpire Richard Illingworth as the controversial Kohli dismissal takes centerstage amid India's fragile situation in Delhi on Day 2.
Already on the backfoot at 135/5, in reply to Australia's 263, India were given a massive blow when talisman batsman Virat Kohli, who had looked in great touch and had scored 44 runs, was given out lbw to debutant left-arm spinner Matthew Kuhnemann by umpire Nitin Menon
The arm ball from Kuhnemann slid through and hit Kohli's pad on his front-foot defence with his bat positioned closely sideby his front pad. Kohli went straight up for the review, and was seen suggesting that he thinks the ball was sliding down leg.
The third umpire had a difficult time deciding whether the ball hit the bat first, pad first, or both simultaneously. After a lot of replays, he decided to rule against Kohli and went for the Hawkeye, which showed the ball to be only clipping – only the outside part of the ball was brushing the outside of the leg-stump – but that was enough for Australia: the 'Umpire's Call' was out and it stayed, and Kohli had to take the long walk back.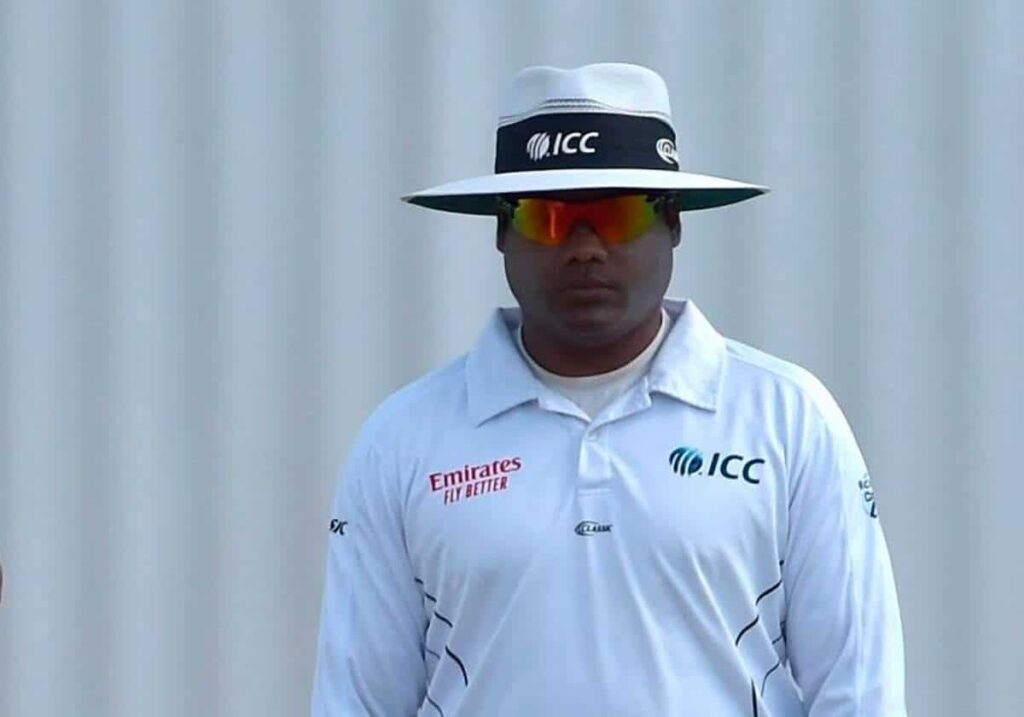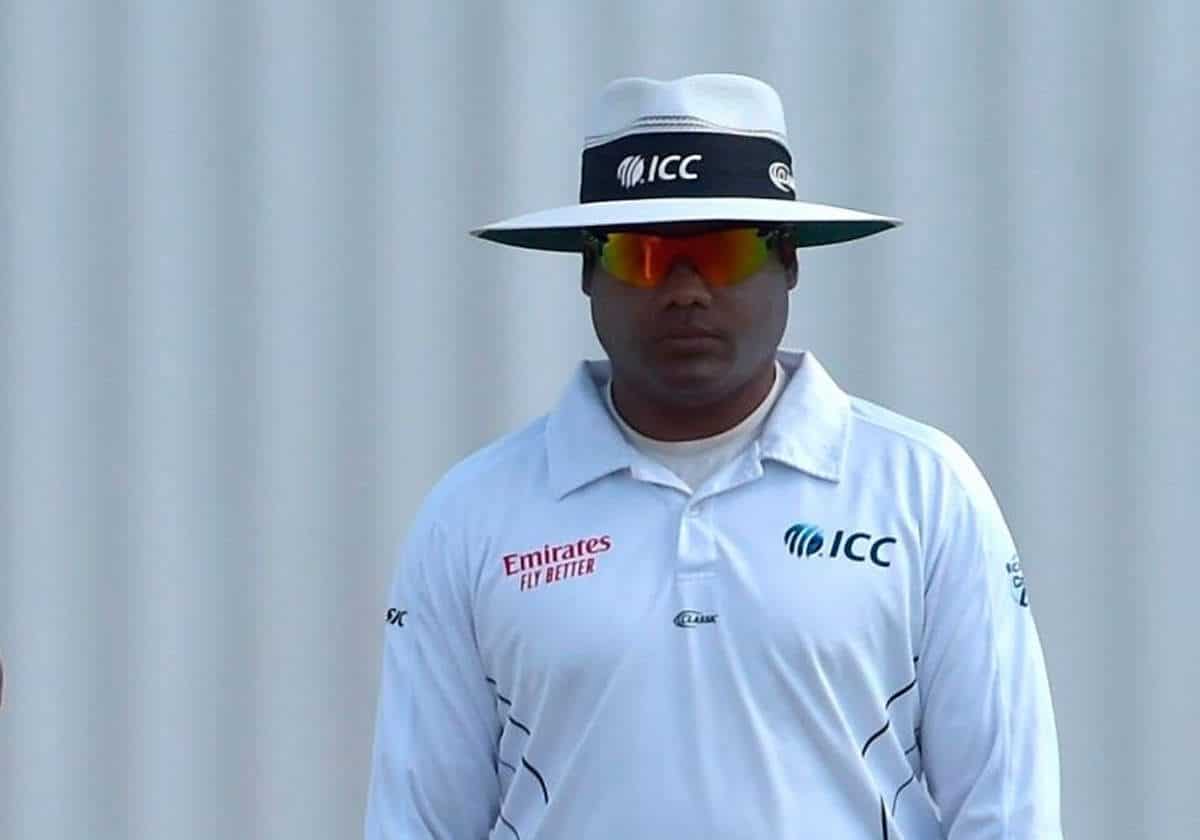 This created quite a furore among fans. The likes of Wasim Jaffer thought it was the third umpire's mistake it wasn't clear whether it was pad first, while fans also blasted Nitin Menon, who doesn't has a good history with Kohli.
Netizens trolled, mocked and abused the 39-year-old umpire Nitin Menon for his controversial decision against Virat Kohli:
Nitin Menon is to Virat Kohli what Steve Buckner used to be for Sachin Tendulkar 😡😡😡😡🤬🤬🤬🤬#INDvsAUS #INDvAUS #CricketTwitter #BorderGavaskarTrophy

— Diamond Biscuit (@DiamondBiskit) February 18, 2023
Simply shit Umpiring in Delhi,Kohli was too good but Bad luck again pic.twitter.com/FOlOvhtL3Y

— Mufaddal Vohra (@mufaddel_vohra) February 18, 2023
Nitin Menon is officially the worst umpire in world cricket. It was not at all Virat Kohli's fault today. pic.twitter.com/hWPgwwUU6N

— leishaa ✨ (@katyxkohli17) February 18, 2023
Virat Kohli unlucky everytime 🥲 pic.twitter.com/MSUnjHvcpI

— Ankit Pathak 🇮🇳 (@ankit_acerbic) February 18, 2023
Kohli fans waiting for Nitin Menon after the match : 🤣 pic.twitter.com/pb2nHh9oa0

— Roshan Rai (@RoshanKrRaii) February 18, 2023
Nitin Menon again took revenge from kohli. Only 5 percent of a ball was touching the leg stump and was turned down if he gave it not out on field. #INDvsAUS #Kohli #NitinMenon #Delhi #Cricket #CricketTwitter

— Wasay Habib (@wwasay) February 18, 2023
That wasn't out to me. Too much doubt in there. #INDvAUS #ViratKohli pic.twitter.com/wrYGg1e1nT

— Wasim Jaffer (@WasimJaffer14) February 18, 2023
Why Nitin Menon why??#ViratKohli𓃵 #viratkohli #virat #kohli #INDvsAUS #ausvsind pic.twitter.com/uPrhKlPPeL

— Mahirat (@bleedmahirat7) February 18, 2023
1 like = 1 slap for Nitin Menon pic.twitter.com/76HGCUdfCX

— B` (@Bishh04) February 18, 2023
Oye Menon BSDK 🤬🤬😩

— Jatin Khandelwal (@jr_khandelwal) February 18, 2023
Nitin Menon when Virat Kohli is batting #NitinMenon #ViratKohli pic.twitter.com/wZ3JMmj8sJ

— Cricket Man 🏏 (@RishabhPantFan4) February 18, 2023
Nitin Menon always there to find a way to annoy Virat.

— Saurabh Malhotra (@MalhotraSaurabh) February 18, 2023
Virat Kohli : Ben stokessss, Nitin Menon 👍🏻 pic.twitter.com/lFePSB4Xwa

— Akshat (@AkshatOM10) February 18, 2023
Everyone to Nitin Menon after that decision pic.twitter.com/AWh0MX1191

— CoLuMbO🤡 (@columboclown) February 18, 2023
Current mood Why Nitin ? Why ? #ViratKohli𓃵 #ViratKohli #virat #kohli #virat #indvsaus #ausvsind #indvaus #nitinmenon #menon #BGT23 pic.twitter.com/PGX5nJ0SKc

— India Fantasy (@india_fantasy) February 18, 2023
Nitin Menon biggest crowd controller. Silenced thousands of people with a finger.

— Silly Point (@FarziCricketer) February 18, 2023
Meanwhile, India are 179/7 going into Tea on Day 2. Axar Patel has come out and attacked the Aussie bowlers, in an effort to reduce the deficit quickly before India gets bowled out.