Dear cricket fans of India and Pakistan,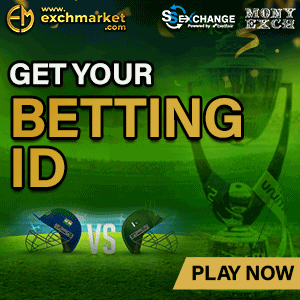 Guess we meet again. I'm an Indian cricket fan and we're looking forward to playing you again in a few days. The Champions Trophy is one of the rare occasions, just like the World Cups where we get to renew our rivalry.
It's been a while. A long while.
Anyway, the point of this letter is not to trigger the tension and animosity that we have for each other – That's been done enough. In fact, this letter is the exact opposite. We're at a cross-roads where your team is in transition and ours is settled and looking dangerous. But that does not differ from the fact that they are all equals in the cricket ground.
We've had some epic clashes in the past, and, as true cricket fans, we all know them. World Cups, Bi-lateral series, tri-series, you name it; there have been some epic clashes that have really gone down to the wire. Let's celebrate the spirit of the game that managed to bring the common emotions of fear, anxiety, sadness and euphoria amongst us.
Forget the fact that tensions between the two countries are at a high point. Forget the fact that our nations have in-grown problems that really need to be addressed. Just think of this as a cricket match that you're going to watch to get away from your problems in life.
Honestly, those few hours are one of the few incidents every year where you're fully engrossed in an event without thinking of anything else. Think about it.
If you've waited so long for something, why bring up hatred and bad blood? Try positivity for once. Cricket is a game that has really bound the two countries and it should be the same even in this modern era.
Virat Kohli, MS Dhoni, Jadeja, Sarfaraz Ahmed, Mohammad Amir, Ahmed Shehzad – These are guys who can bring a game to life at any point of time. Celebrate that facet of the game while watching it.
Sure, there will always be a section online who are gunning for a fight. Try not to be that just for the pleasure of a few likes. For a few hours try being positive. It is nice.
I've said my piece. There's already enough negativity in the world that spews hatred every single day. Why bring that environment to a game we love together.
In the end, let there be rivals, not enemies.
A lover of the game.