The Pakistan Cricket Board (PCB) is demanding USD 70 million compensation from the Board of Control for Cricket in India (BCCI) for refusing to play bilateral series.
The PCB will be knocking on the doors of the ICC to take the matter further. It is believed that the calculation for the compensation amount has already been done and dusted and its close to USD 70 million.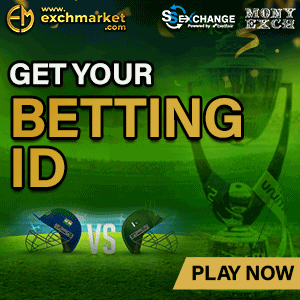 PCB chairman Najam Sethi said that India were scheduled to play 6 bilateral series against Pakistani between 2015 and 2013 but refused to play. BCCI did not get permission from its government to play with Pakistan in bilateral series but had played them in the ICC events.
"Our case is that the BCCI signed an MoU with us in 2014 to play six bilateral series, starting with our home series, which they have not done as yet. Secondly they have avoided playing us in bilateral series since 2008 although they have no issues playing against us in ICC events," PCB chairman Najam Sethi said.
Najam Sethi also added that PCB had offered their home series against India at a neutral venue but BCCI did not agree.
"We even offered to host our home series against them at neutral venue(s) to be mutually agreed by both of us. In 2016, we even offered to host a limited overs series in Sri Lanka," said Najam Sethi.
PCB have already suffered huge losses with international teams refusing to tour Pakistan since the 2009 attack on the Sri Lankan team bus. And, now they are taking their matter to ICC and demanding a huge compensation from BCCI.
OUR VIEW: Due to politcal tensions between both the nations, the government of India has given strict orders to BCCI for not playing bilateral series against Pakistan.
In fact, during the ICC Champions Trophy 2017, a section of media and right-wing organisations demanded that India shouldn't play cricket against Pakistan even in ICC tournaments. Their opinion was unjustified because India can't isolate itself at the global stage. However, the stand against playing bilateral series against Pakistan is still very strong and BCCI's request has been denied many times by the government of India.
As far as compensation is concerned, it will be interesting to see how BCCI present their case to ICC.