Pakistan all-rounder Saud Shakeel has been making a lot of news lately. He is drawing parallels with the Indian skipper Virat Kohli, who is hailed as the modern legend of cricket. Though, Saud Shakeel has played only two ODI matches for the Pakistan cricket team, the Pakistani cricketer is already being hailed as the silver lining amongst an otherwise unfit Pakistani cricket team.
Shakeel made his debut for Pakistan in the ongoing One-Day International against England and impressed everyone with his powerful half-century. His fighting knock helped his team, who got off to a terrible start.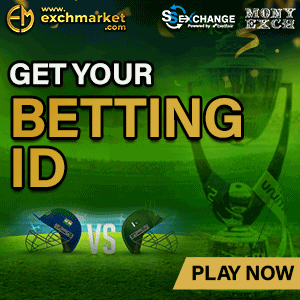 However, his cricket heroics aren't the only ones earning him praises from all corners, but also his looks. Yes, in the ongoing ODI series against England, Pakistan batsman Saud Shakeel grabbed the headlines for a topic not related to his performance. Pakistani fans pointed out the resemblance between Saud Shakeel and Indian skipper Virat Kohli.
Well, fans on social media couldn't help but draw comparisons between him and the Indian skipper, claiming that Pakistan has found its own Kohli that will come to India's rescue. Soon, Shakeel became the talk of the town as the Pakistan batsman's name was mentioned in numerous tweets and as a result, he was soon trending across all social media platforms.
"Every one is busy watching football and no one noticed that Kohli was playing for Pakistan," one user joked. "Now Pakistan has its own Kohli!," another user called Shakeel the lookalike of Virat.
Here, check out the reactions of Twitterati on this:
Saud Shakeel helmet pehn kr Virat Kohli lgta hai ?

— Mr.Zia 🙂 (@iamMrZia) July 10, 2021
Wake up Pakistaniiiiis !!!!

Its time to compare Saud Shakeel with Virat Kohli#PAKvENG #ENGvPAK

— DAIRY MILK (@Khadija_hon) July 10, 2021
Am i the only one who thinks that he (Saud Shakeel) looks like Virat Kohli?? ??#PAKvsENG pic.twitter.com/CmnX454iLG

— ?????? (@_Dark_H0rse_) July 11, 2021
Virat kohli comes to rescue pakistan team #ENGvsPAK pic.twitter.com/LurdKEukm6

— Khurram (@Saykhurram) July 10, 2021
Kohli saab has reached Pakistan in search of 71st hundred. pic.twitter.com/CyAyA00Ig9

— Silly Point (@FarziCricketer) July 11, 2021
Now Pakistan has its own Kohli! pic.twitter.com/kxEYyiGNHx

— Hafiz Umair Gujjar (@565Umair) July 10, 2021
Every one is busy in watching football n no one noticed that kohli was playing for pakistan#Messi #PAKvENG #ENGvsPAK pic.twitter.com/iXeHxqLs5e

— ? WALI NASIR ? (@noturbrouh) July 11, 2021
Saud Shakeel looks like healthy Kohli ?

— Osama Bin Liaqat Mir (@oblmir) July 10, 2021
Anybody else think that Shakeel in a helmet is the mirror image of Virat Kohli?

But dressed in green…#ENGvPAK pic.twitter.com/tR4MgDozbb

— Boxing Day Test Badger ?? ? (@cricket_badger) July 10, 2021