Australia captain Pat Cummins gave a funny reply and couldn't help but smile when asked about England's struggles in the ongoing World Cup 2023.
Jos Buttler's side is going through a horrid period – their worst in an ICC tournament since the 2015 World Cup – as England have lost four of their first 5 matches in the competition and are all but out of the semi-final race. Their latest loss would perhaps hurt them the most: on a good pitch at the M. Chinnaswamy stadium, England, despite getting a good start of 45/0, collapsed and were bowled out for only 156, a score which Sri Lanka chased down inside 26 overs and with 8 wickets in hand.
In a press conference ahead of Australia's match against New Zealand in Dharamsala, Pat Cummins was asked about his reaction to England's humiliating defeat.
Watch: Pat Cummins gives a cheeky reply when asked of England's loss to Sri Lanka
Cummins smiled from ear to ear and cheekily said he was "Sad to see" England losing before laughing off along with the journalists.
Pat Cummins replied: "Obviously got them in a couple of games' time, so we'll have a close look there. But yeah, it was sad to see."
The ICC uploaded this video and it's gone viral.
Meanwhile, England captain Jos Buttler said that his side has been a "huge disappointment" in this tournament and that everyone is shocked to see their performances.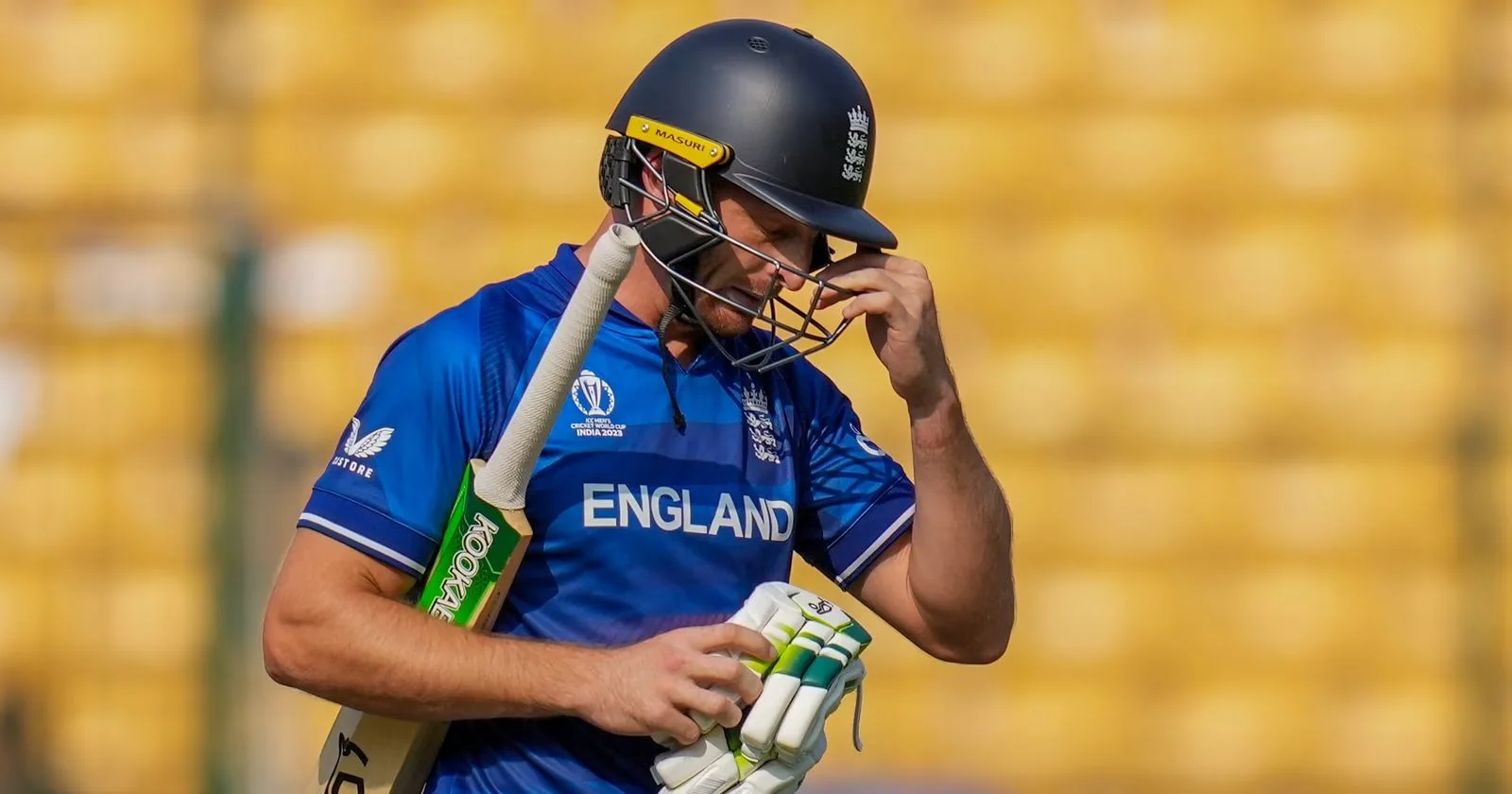 Buttler said after the loss to Sri Lanka: "It's not a lack of talent. [We have] a lot of experienced guys who are fantastic cricketers. So absolutely, it's a huge frustration. This tournament's gone nowhere near the way we wanted to; it's been a huge disappointment. If there was one golden egg that we were missing, then you'd hope to see that. But there is no secret, I don't think.
"We got on the plane with high hopes and a lot of confidence and belief that we can challenge for the title. To be sat here now with the three weeks that have been is a shock – it's a shock to everyone."
Buttler himself has admitted that he's not been able to lead from the front with the bat, having scored only 95 runs in 5 knocks with a highest of only 20.
Meanwhile, Pat Cummins' Australia have won 3 games in a row after losing their first two. A crucial game awaits against New Zealand in Dharamsala.