The Chennai Super Kings (CSK) and the Royal Challengers Bangalore (RCB) boast the two biggest fanbases in the IPL.
Where CSK have won 4 Indian Premier League trophies, RCB have none in their cabinet, but they still have passionate, legions of fans of support them season after season. Their two main icons – MS Dhoni and Virat Kohli – attract masses of fans across ages and genders and regions.
CSK and RCB have also have some of the biggest Indian and overseas names in the Indian League. Interestingly, there have been a few players who have represented both CSK and RCB in the Indian Premier League.
Here are 3 big players who have played IPL for CSK and RCB
Shane Watson
Watson is amongst the biggest overseas names in Indian Premier League history. He played for three franchises: Rajasthan Royals (2008-2015), RCB (2016-2017), and CSK (2018-2020). While Watson won trophies with RR and CSK, he was a crucial part of the 2016 RCB team that reached the final.
His time at RCB wasn't really fruitful: batting average of only 16 and 25 wickets in 24 matches when he was still at his pomp. From 2018 at CSK, despite aging and being out of the Australian team, Watson tuned the clock and played some crucial knocks for CSK, the best of which came in the 2018 final vs SRH. For CSK, Watson averaged 30, with 2 centuries and 7 fifties.
Brendon McCullum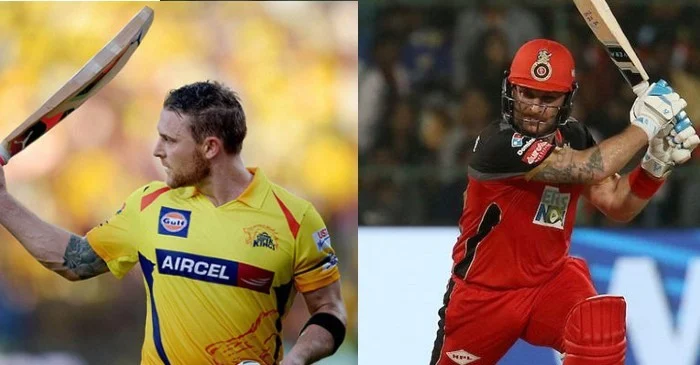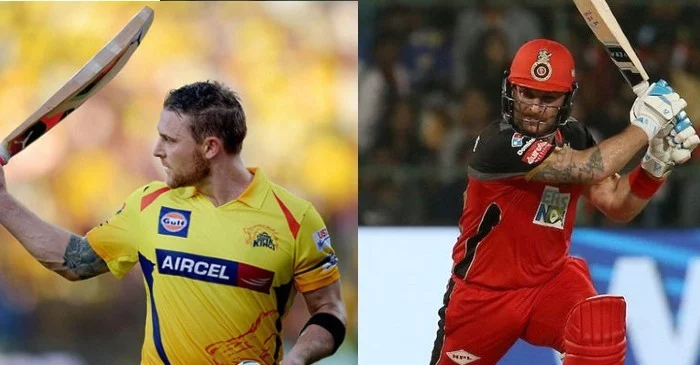 Brendon McCullum played for 5 Indian Premier League teams in his career from 2008 to 2018, two of which were CSK (2014-2015) and RCB (2018). Like Watson, McCullum was terrific for CSK – average of 32 across two seasons with 5 fifties and one century – and was ordinary for RCB – average of 21 with no half-century. After his forgettable season with RCB in 2018, it was clear that he couldn't contain with this level and retired.
Robin Uthappa
Robin Uthappa played for a number of teams in his IPL career: Mumbai Indians (2008), RCB (2009-2010), Pune Warriors India (2011-2013), KKR (2014-2019), RR (2020) and CSK (2021-2022). He won two Indian Premier League titles -with KKR in 2014 and CSK in 2021 and looked at his dazzling best both times.
In two seasons at RCB, Uthappa averaged a mediocre 23 with 4 fifties in 31 matches. For CSK as well, he averaged 23 with 3 fifties in 15 innings.
Uthappa made significant contributions to CSK's title-winning campaign in 2021: replacing the injured Suresh Raina, Uthappa cracked 63 (44) in the Qualifier 1 against Delhi and smashed 31 (15) against KKR in the final.