Over the last decade if there is a format that has gone to a different level then it is the T20 format. We are seeing leagues all around the world, most of the broadcasting money is in this format and young cricketers are keen to play the shortest format than any other. One has to agree that the T20 format is a completely different ball game.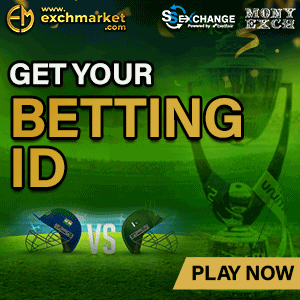 The amount of planning and tactics which go into this format is unbelievable. You can't use the standard metrics while analysing a T20 player. In Tests, a player with a higher average will be the superior player but in T20s there is a lot more than just the average. Having said that, an average of a batsman will always remain key even if it is with other parameters. You can say that it is one of the key parameters but not the only one. So, let's have a look at the players with the highest T20I average in a calendar year.
Note: Only players with more than 300 T20I runs in a calendar year have been considered.
Virat Kohli – 77.67 in 2019
Virat Kohli might not be the quickest run-scorer in T20 cricket, but he knows how to pace an innings in all the formats. The Indian captain wasn't the highest run-scorer in 2019, but he had the highest average among batsmen with more than 300 T20I runs. Kohli scored 466 runs in 10 innings at an average of 77.67.
Kohli loves to chase in the white-ball formats and in 2019 he played a brilliant knock against West Indies while chasing a 200+ total. He scored 94 off just 50 balls with six fours and six sixes to his name. He remained unbeaten and ensured that India crosses the line while chasing 208.
Mohammad Hafeez – 83 in 2020
Mohammad Hafeez, the Pakistan all-rounder scored a lot of runs in the shortest format in 2020 for Pakistan. Many people were questioning his place in this side due to his age, but he has shown with his batting that he still has it in him.
The 40-year-old right-handed-batsman scored 415 runs in 8 innings at an average of 83 in T20Is this year. He has hit four half-centuries in 2020 which includes a 99 against New Zealand. It will be interesting to see whether he is still in the team till the 2021 T20 World Cup.
Virat Kohli – 96.25 in 2014
Virat Kohli loves playing in T20 World Cups and whenever there is a T20 World Cup his average just goes higher and higher. In the 2014 T20 World Cup, he was just unstoppable. He was scoring a fifty in almost every game as he kept winning games for India.
He even scored a fifty in the Final which India lost to Sri Lanka. Kohli scored 385 runs in 7 innings at an average of 96.25. Nobody else was even close to his average in 2014.
Virat Kohli – 106.83 in 2016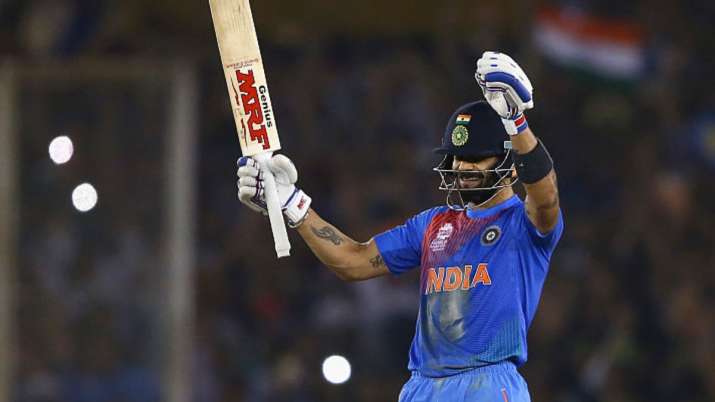 2016 was probably the best year for Virat Kohli in the shortest format. Another year in which the T20 World Cup was held and his average just went up. He started the year with three half-centuries against Australia in a three-match T20I series. He continued his good form in the Asia Cup, and then it was time for the T20 World Cup.
In the T20 World Cup, he had three incredible knocks. He helped India chase a decent total against Pakistan on a difficult wicket with a fine fifty. Against Australia, he played his best T20 knock as he scored 82 off 51 balls at Mohali. He scored another half-century in the semi-final which India lost. Overall, he scored 641 runs in 13 innings at an average of 106.83. He even had an unbelievable IPL where he scored 973 runs in 16 innings at an average of 81. There is no doubt that Virat Kohli had a blast in the shortest format in 2016.