In the world of cricket, where emotions run high and fans are deeply passionate about their favorite players, there are moments that provide a glimpse into the personalities of these sporting icons. One such incident occurred in 2016 when a MS Dhoni fan took a shot at Ravichandran Ashwin's selection in the Indian Test team just before the India vs New Zealand test series.
When Ravichandran Ashwin Hit Back At A MS Dhoni Fan For Questioning His Place In The Indian Test Team
It all started when a Twitter user by the name of Tharshan Msdfan(07) decided to question Ashwin's inclusion in the test squad. He tweeted, "@ashwinravi99 , Im not satisfied about ur selection. need gud spinner only not batsman."
Now, what Tharshan Msdfan(07) might not have anticipated was Ashwin's impeccable sense of humor and quick wit. The seasoned spinner didn't hold back and promptly responded with, "@tharshan_maya I am also not satisfied with your English and grammar mistakes, what to do? Let's accept each other's drawback and coexist."
Ashwin's reply was not only a fitting response but also showcased his ability to handle criticism with grace and humor. However, the exchange didn't end there. Tharshan Msdfan(07) seemed to take Ashwin's response in good spirits and replied with a light-hearted, "@ashwinravi99 ha ha tnx for ur retweet, Im a big fan of Indianteam& urs. I got replied from u through the controversial tweet. gv ur best bro."
In a final twist to this Twitter banter, Ashwin affectionately used the Tamil word "dai," which is often used among friends, to address Tharshan Msdfan(07). It was a friendly and humorous way to conclude the conversation.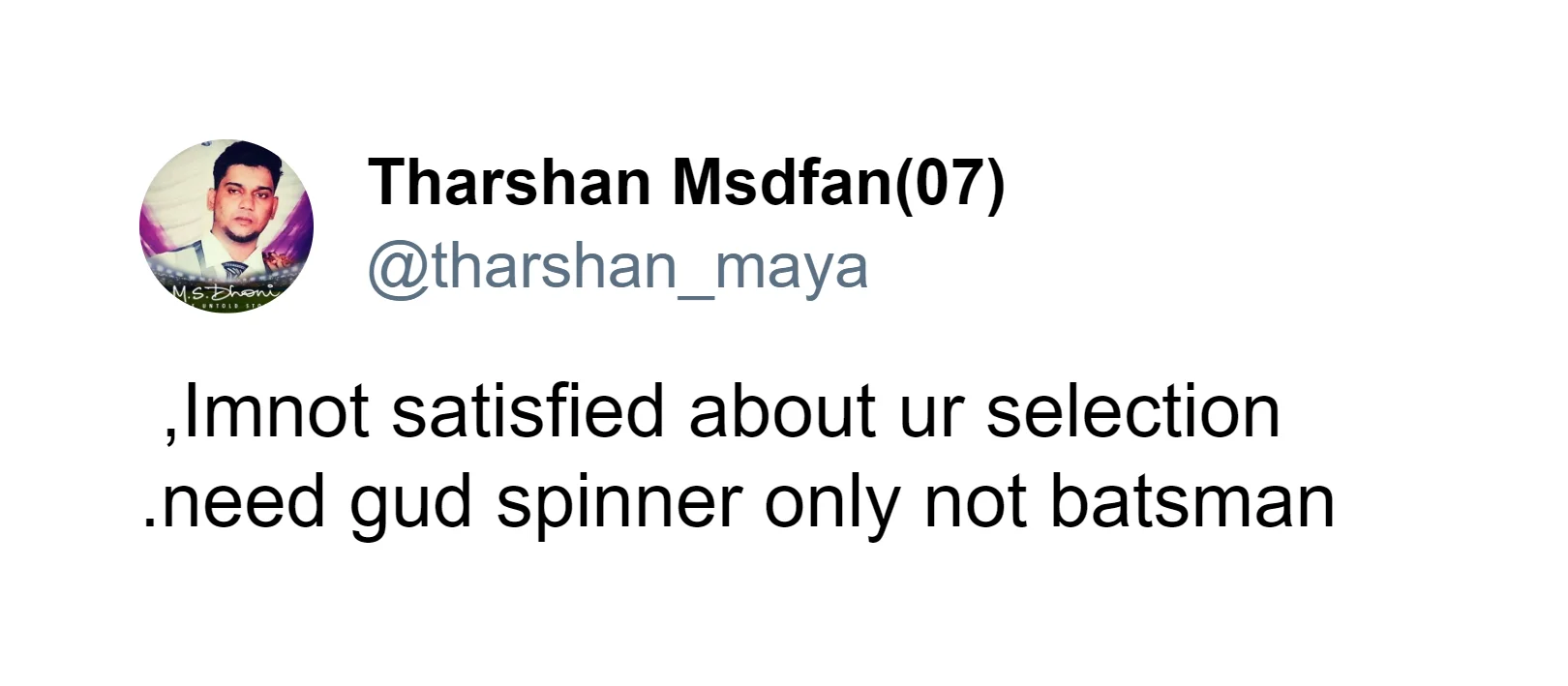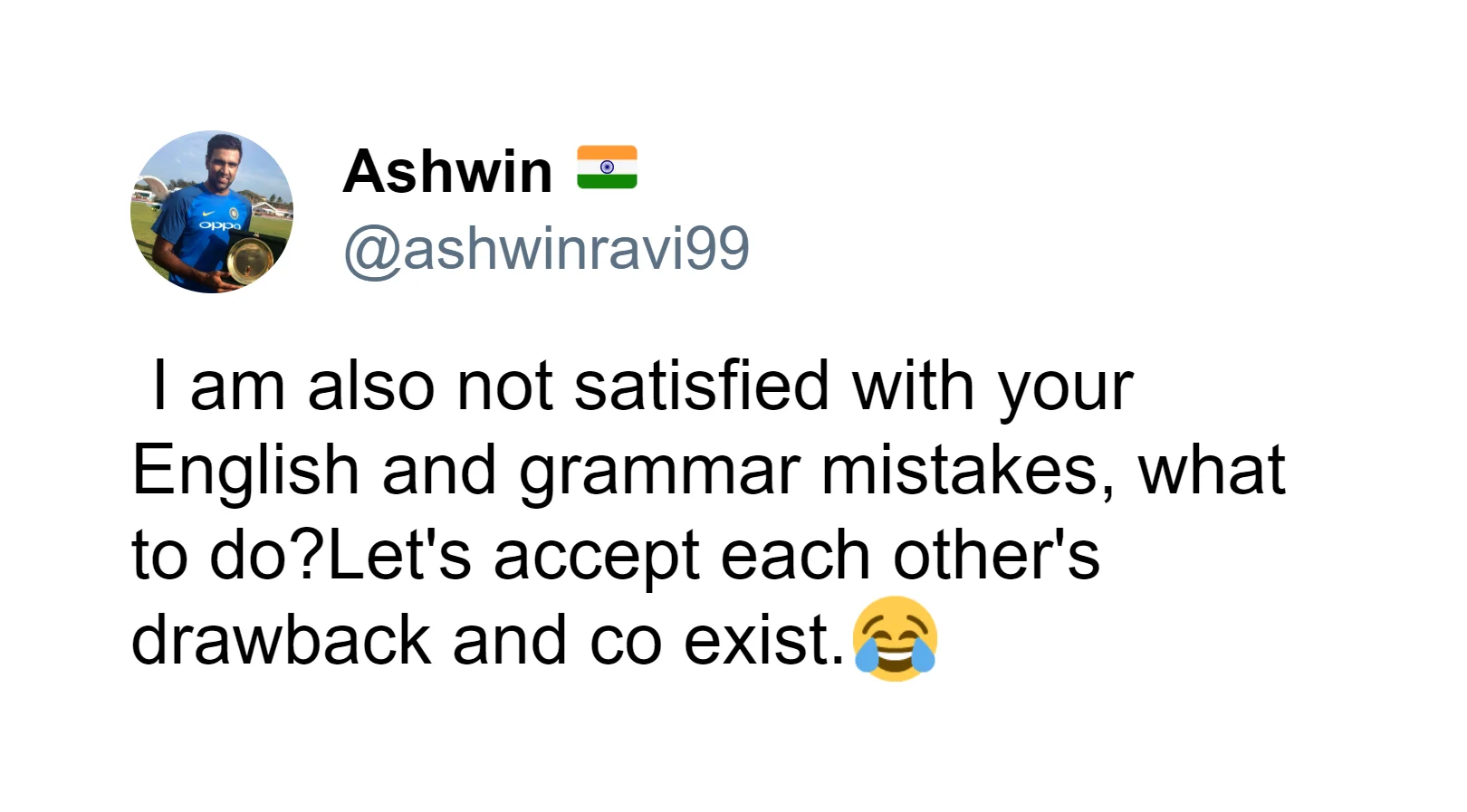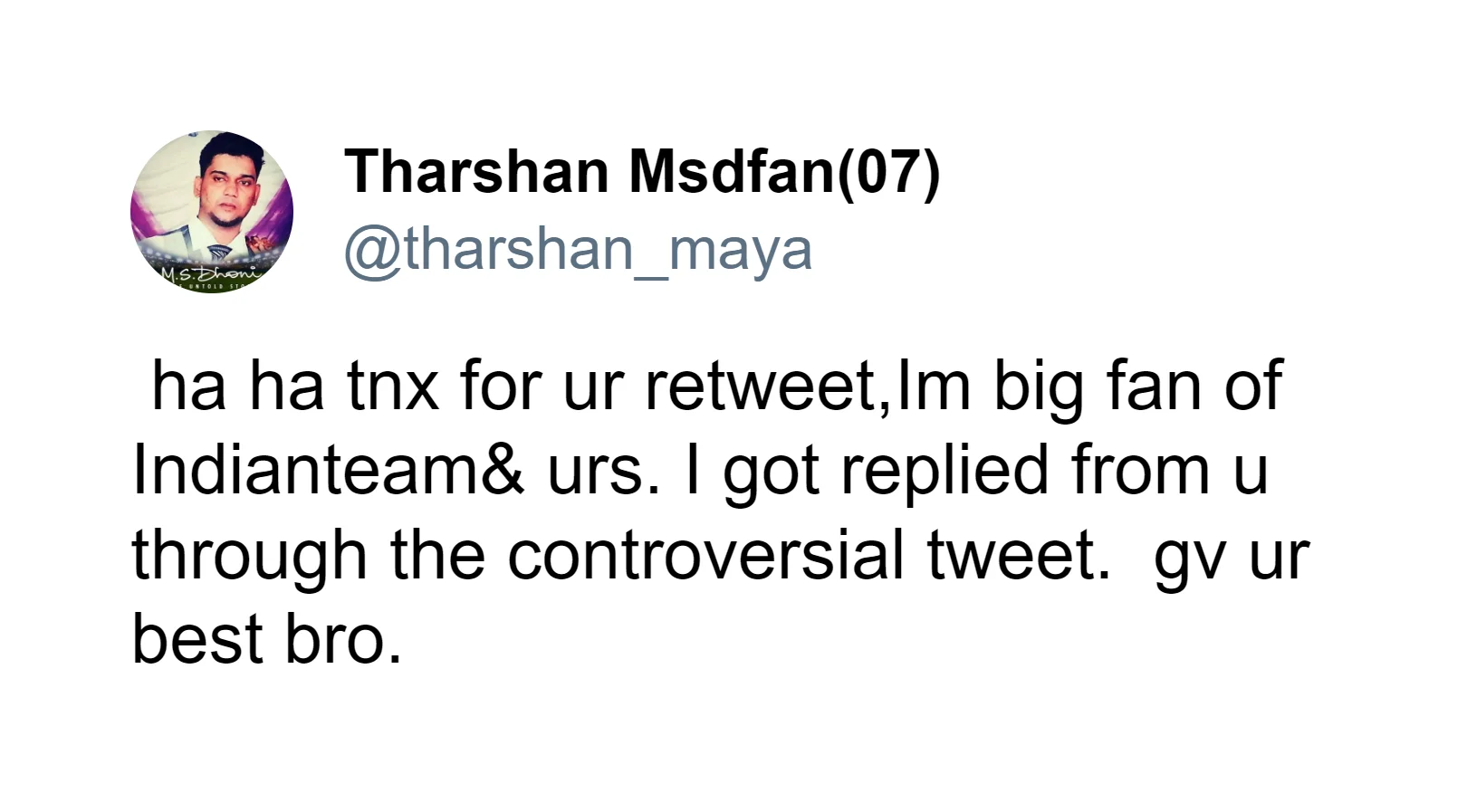 This incident not only showcased Ashwin's ability to handle criticism and respond with humor but also highlighted the bond between cricket players and their fans. Despite the initial critique, Tharshan Msdfan(07) expressed his admiration for both the Indian team and Ashwin, showing that, in the end, the love for cricket unites fans and players, regardless of a momentary Twitter exchange.
Ravichandran Ashwin's witty comeback remains a memorable moment in the world of cricket and serves as a reminder that sportsmanship and humor can go hand in hand, even in the face of criticism.