After winning the first two matches and sealing the ongoing three-match series against Sri Lanka in their own backyard, Indian cricketers have made huge strides forward in the latest ICC Test rankings.
India's star all-rounder Ravindra Jadeja, who was banned for a voracious throw at the batsman in the second Test, has overtaken Bangladesh' Shakib Al Hasan to become the number 1 all-rounder in Test cricket in the latest ICC Test rankings. Jadeja is also the number 1 Test bowler, and this is a big achievement for the Jamnagar Rajput boy.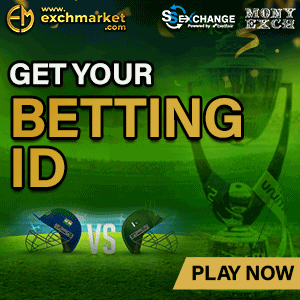 Jadeja's spin-partner Ravichandran Ashwin is at number 3 in the list.
In the batting department, India's number 3 Cheteshwar Pujara has climbed up and he is number 3 in the latest ICC Test rankings for batsmen. Indian captain Virat Kohli is at number 5, followed by his deputy Ajinkya Rahane at number 6.
Australian captain Steve Smith is still at the top of the table in the batting department, followed by English skipper Joe Root, who just won his first series as England's Test captain.
On the basis of these rankings, it can be said that Ravindra Jadeja has improved a lot in the last couple of years and he is now a very integral part of Indian cricket team in Test cricket. His rise as an all-rounder is a big boost for India as it adds more balance to squad. Jadeja has scored runs consistently in the last few series and in the bowling department, he is giving tough competition to Ashwin, who is India's ace spinner at the moment.
Latest ICC Test Rankings (All-rounders)
#1 Ravindra Jadeja (438)
#2 Shakib Al Hasan (431)
#3 Ravichandran Ashwin (418)
#4 Moeen Ali (409)
#5 Ben Stokes (362)
Latest ICC Test Rankings (Batsmen)
#1 Steve Smith (941)
#2 Joe Root (891)
#3 Cheteshwar Pujara (888)
#4 Kane Williamson (880)
#5 Virat Kohli (813)
#6 Ajinkya Rahane (776)
#7 Jonny Bairstow (772)
#8 Azhar Ali (769)
#9 Hashim Amla (764)
#10 David Warner (75
Latest ICC Test Rankings (Bowlers)
#1 Ravindra Jadeja (893)
#2 James Anderson (860)
#3 Ravichandran Ashwin (842)
#4 Josh Hazlewood (826)
#5 Rangana Herath (817)
#6 Kagiso Rabada (785)
#7 Stuart Broad (775)
#8 Dale Steyn (763)
#9 Vernon Philander (751)
#10 Neil Wagner (745)